If you're using a CRM or Email Marketing platform such as Mailchimp, Marketo, Pardot or others, and use HTML Email templates, you can easily add a linkable thumbnail of your video to your emails. 
Step 1: Generate your Magisto embed code
1. Go to your Magisto movie and click on Share & Embed.

2. Select the Email tab.

3. From the drop-down, select "Email Marketing Platform"

4. Choose the Email platform you're using, or choose "Other" if its not listed. Don't worry, if your platform supports HTML templates it will work just fine.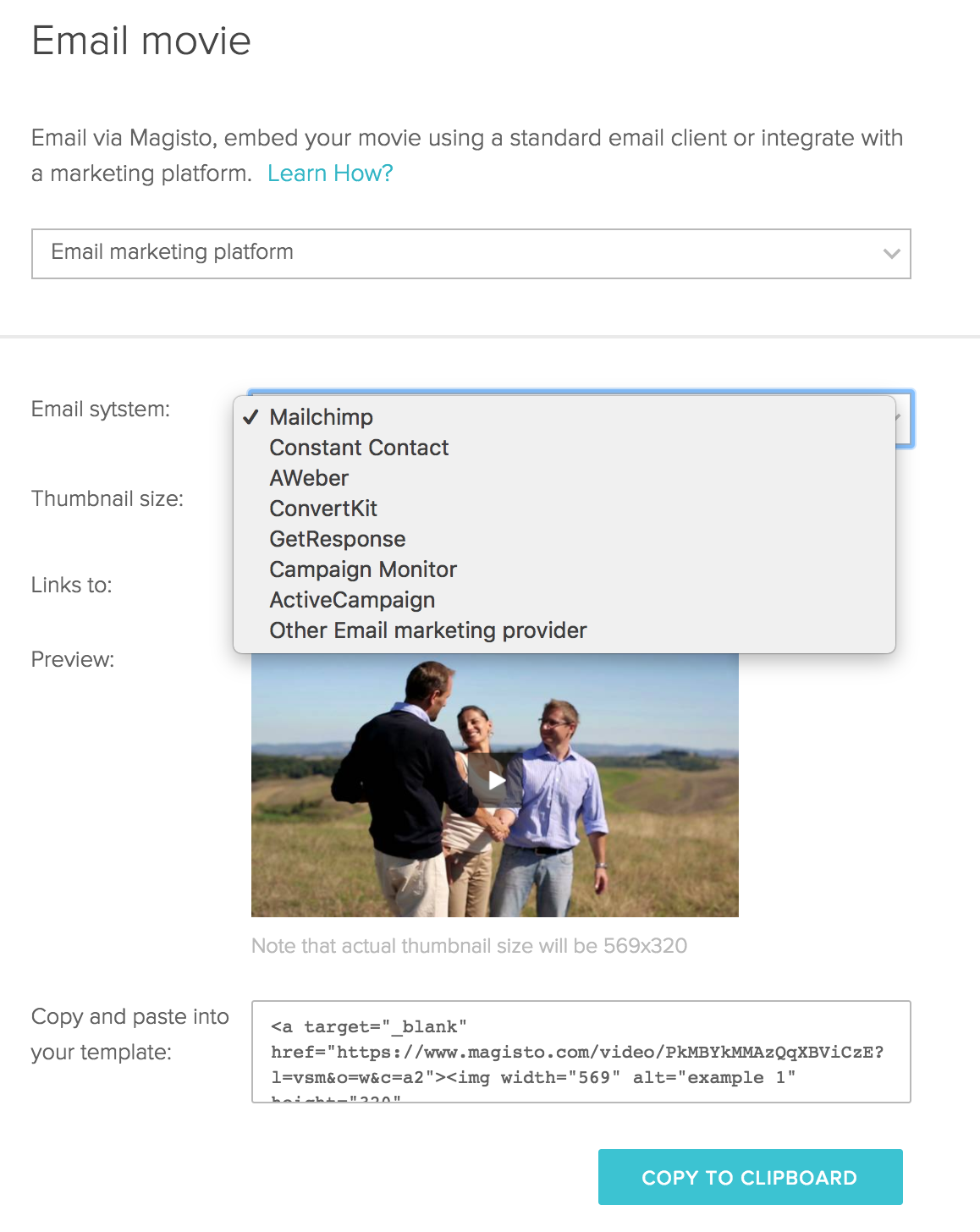 5. Customize the size of the thumbnail (which will appear in your email), or just use the default 
6. Decide if you want the thumbnail to link to a regular Magisto video page, or you want to customize your own. Read more about customizing your video page.
7. Your code is now ready. Click on the COPY TO CLIPBOARD button at the bottom of the form to copy the thumbnail.
Step 2: Add the code to your email template
1. Open your email template in HTML view.
2. Paste the code you copied above to the relevant place in your template.
If you are not sure how consult with your Email provider support or your developer.
That's it - your template now has a movie and your recipients will receive a linkable thumbnail of your movie.