If you have a website or run a blog, you can easily embed videos that will play directly on your page.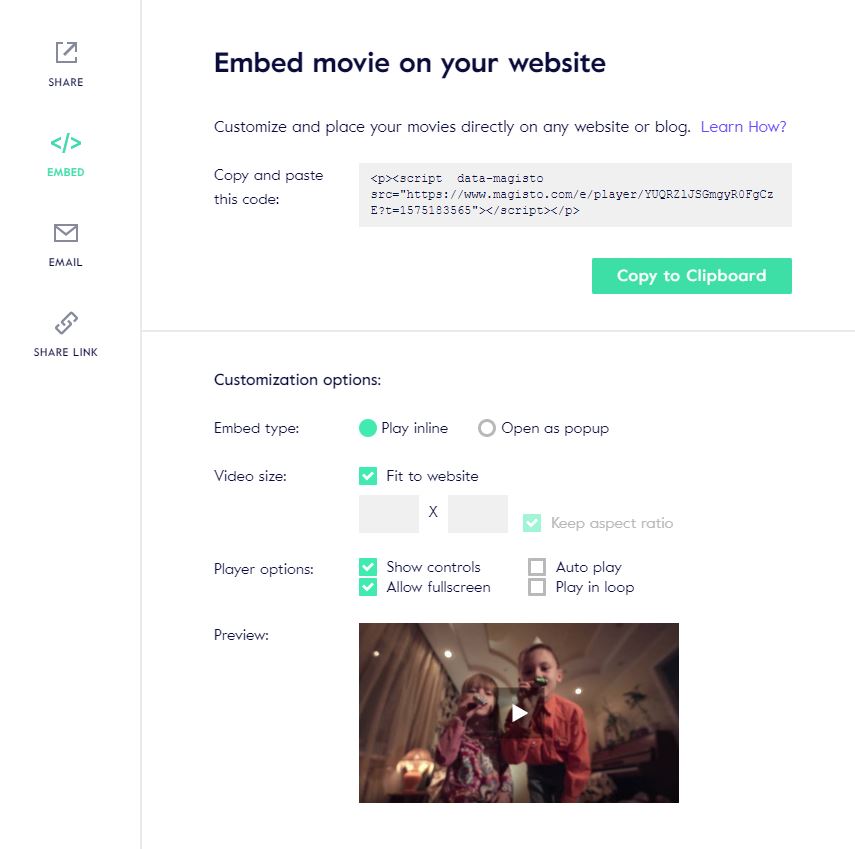 You can follow the general steps below. Kindly note that you will need access to your website HTML code:
Step 1: Generate your Magisto embed code
1. Go to your Magisto movie, click on Share.
2. Select the Embed tab
2. Customize your player using the different options. How can I customize my embedded player?
3. Click on "Copy to Clipboard" on the top of the form to copy the code.
Step 2: Add the code to your website
You will need to add the code you copied above to the relevant place on your website.
If you are not sure how, you can reach out to your hosting provider support or website developer.