You can upgrade your accounts and purchase a subscription through the Magisto website. Magisto's subscriptions are auto-renewing plans (monthly or yearly plans).
1. From the home page, click on the Profile icon at the top of the page and click Upgrade.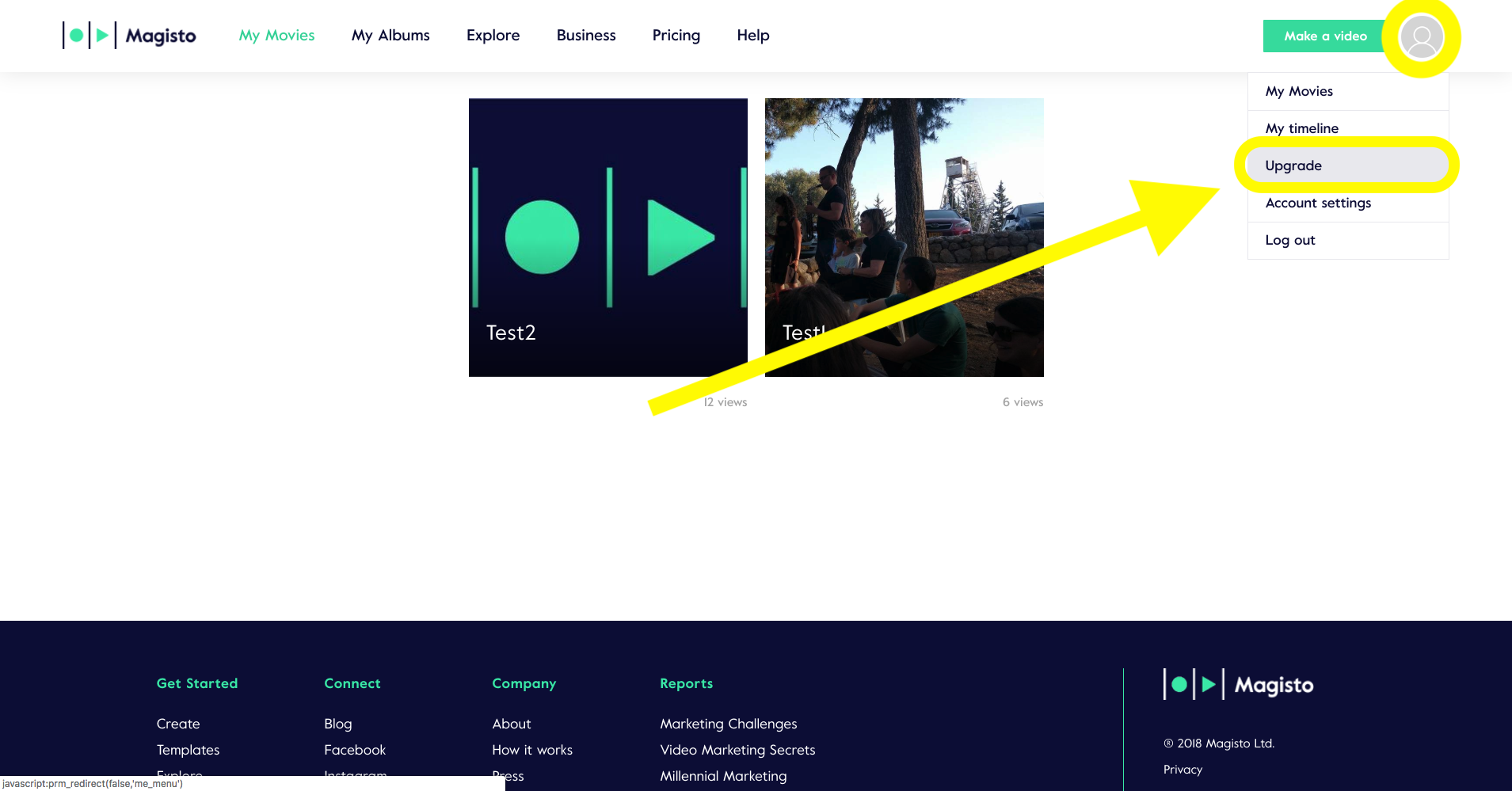 2. Select the plan you prefer (Premium, Professional or Business).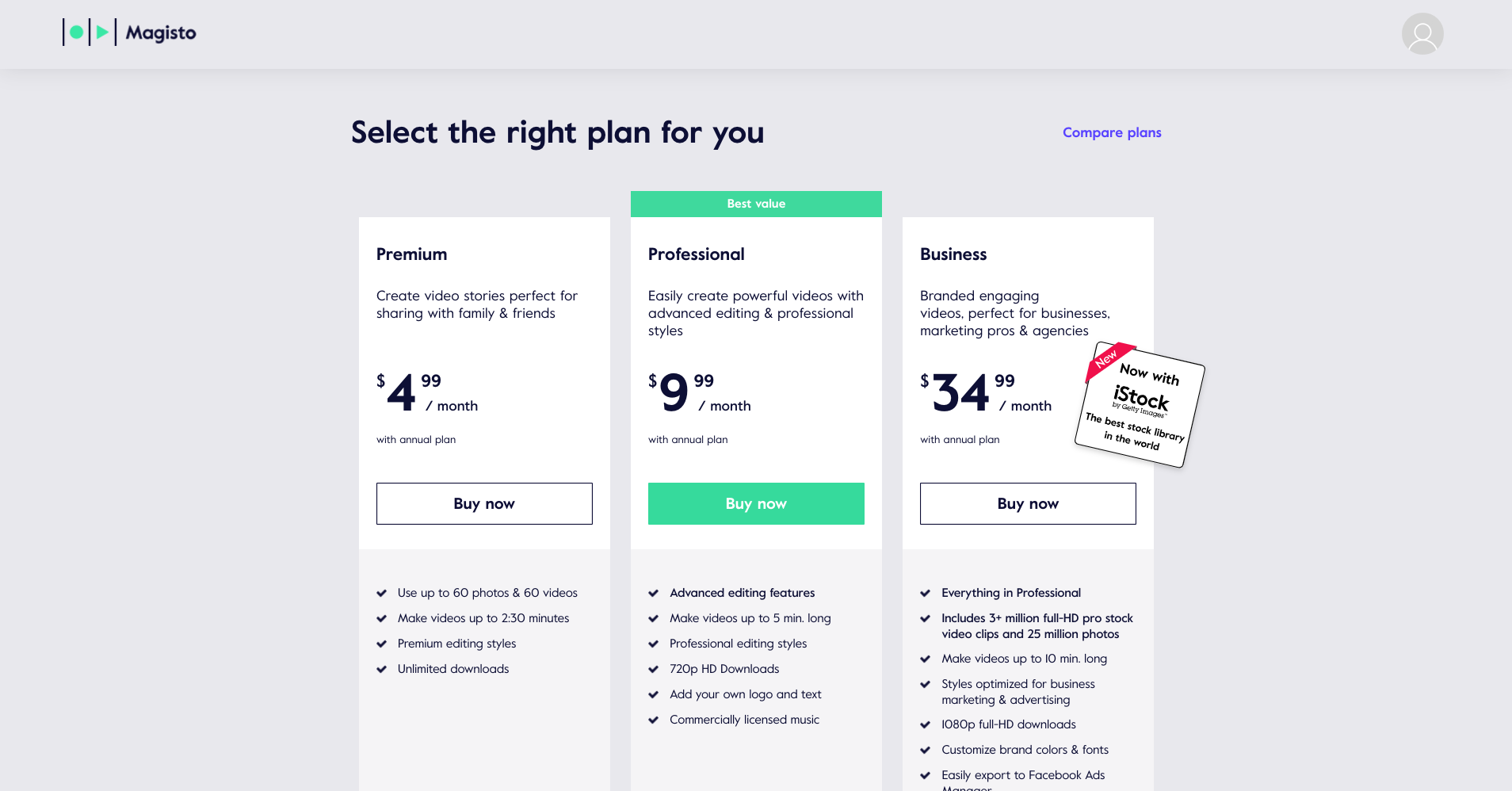 3. Select the relevant plan (monthly, yearly or lifetime) and fill in all required information.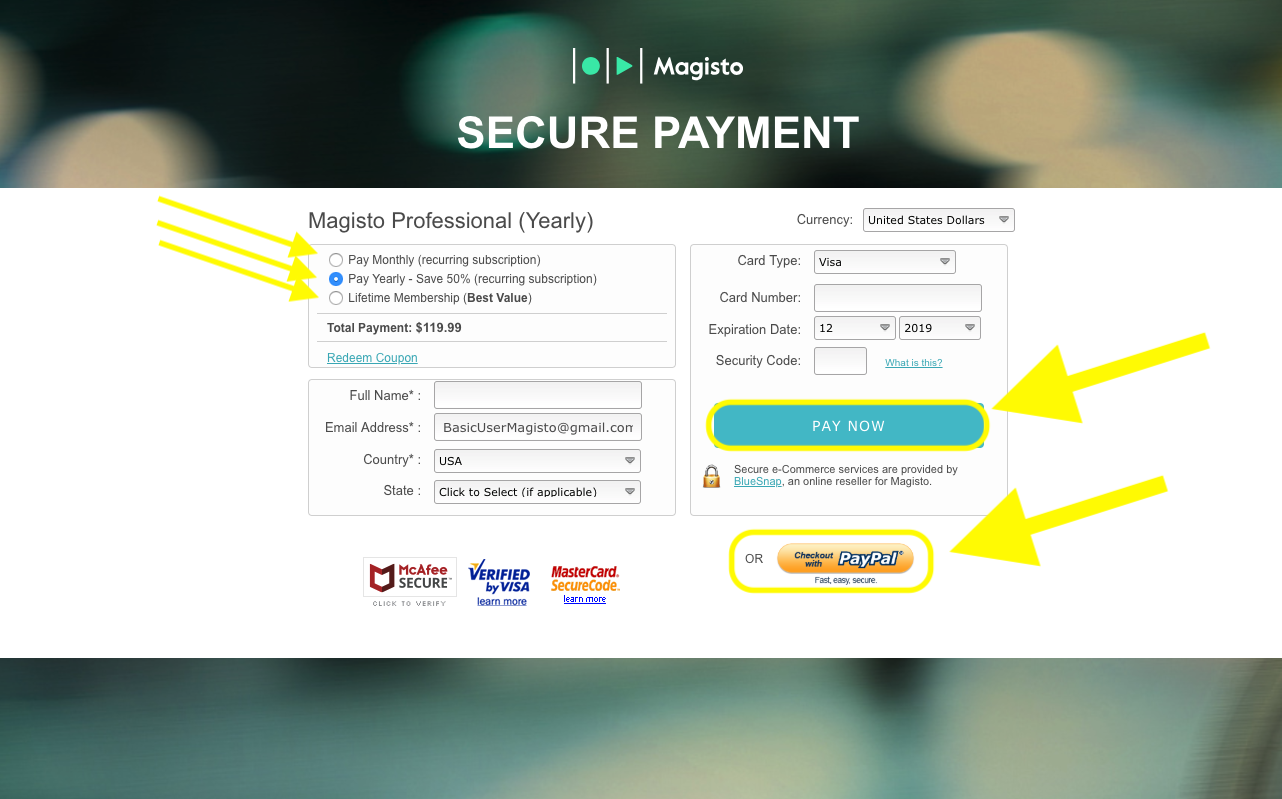 Click "Pay Now" to confirm your purchase. If you decide to use PayPal to purchase your subscription, click "Checkout with PayPal" and follow their steps to confirm your purchase.
Note that you can cancel the subscription any time to stop the subscription's auto-renewal.
Please view our cancellation and refund policy if you have any questions about terminating your subscription.