When creating your video, you have the option to rearrange the sequence of the photos and videos as they appear in your video.
1. Right after uploading your footage you have the option of reordering your footage. Click, hold and drag the footage into the desired placement in your storyboard.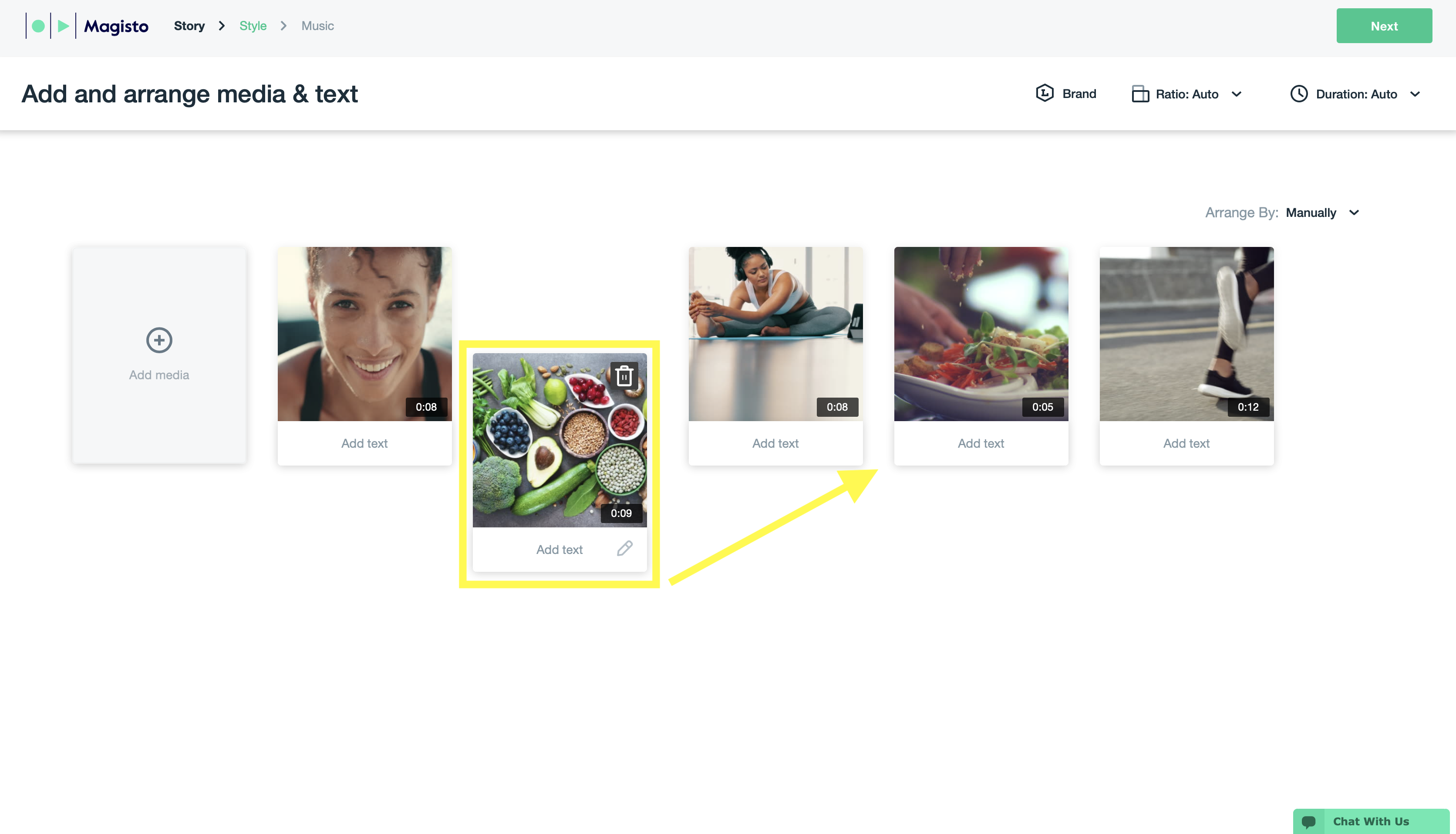 If you've already added text, selected your brand colors, added your logo and business details, choose a font, set your video's ratio and video duration; you can click on "Next".