(For Professional and Business subscribers)
With the new and improved color customization tool, you can now use your brand's colors and font in your Magisto videos to set colors during the creation process!
To set the colors in your video:
1. Click on "Brand".

2. Your brand kit will appear in a new window allowing you to customize your videos's logo, brand colors and other assets. To edit your brand colors, click on "Edit colors".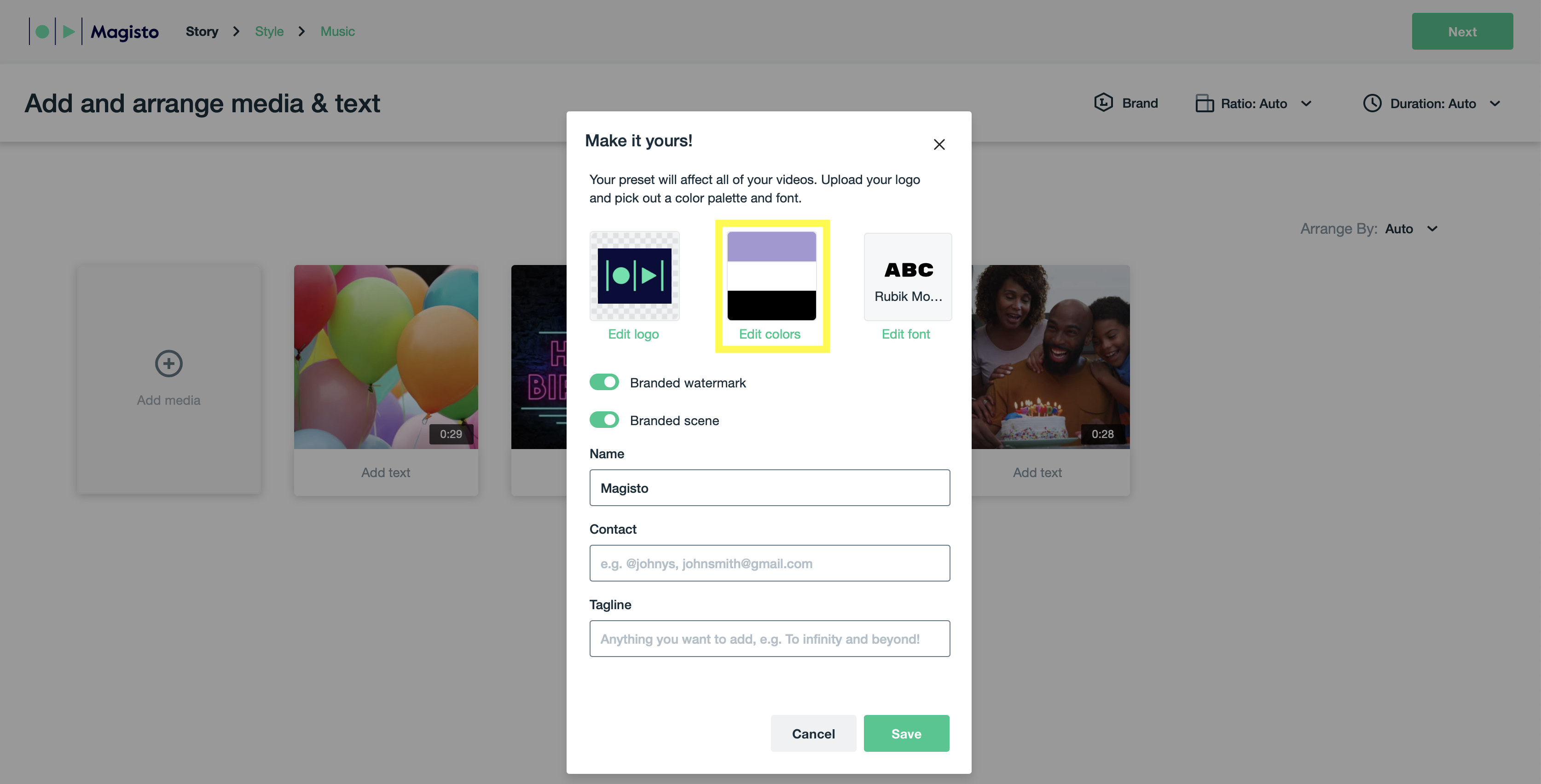 3. The Primary color will be selected by default. Use the slider of the color spectrum bar to select a hue.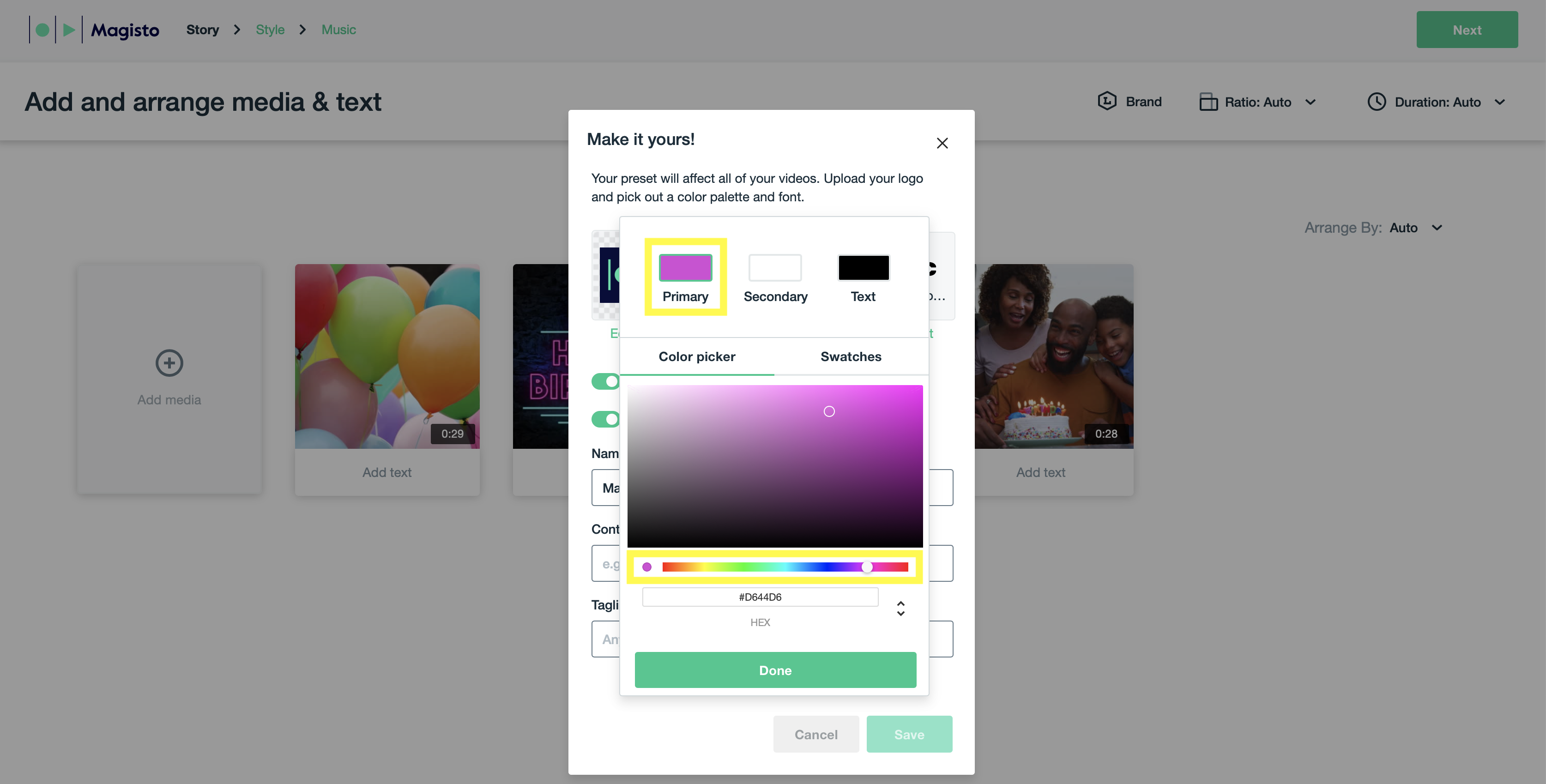 4. Select the shade of the color by clicking and dragging on the circle in the Color Field.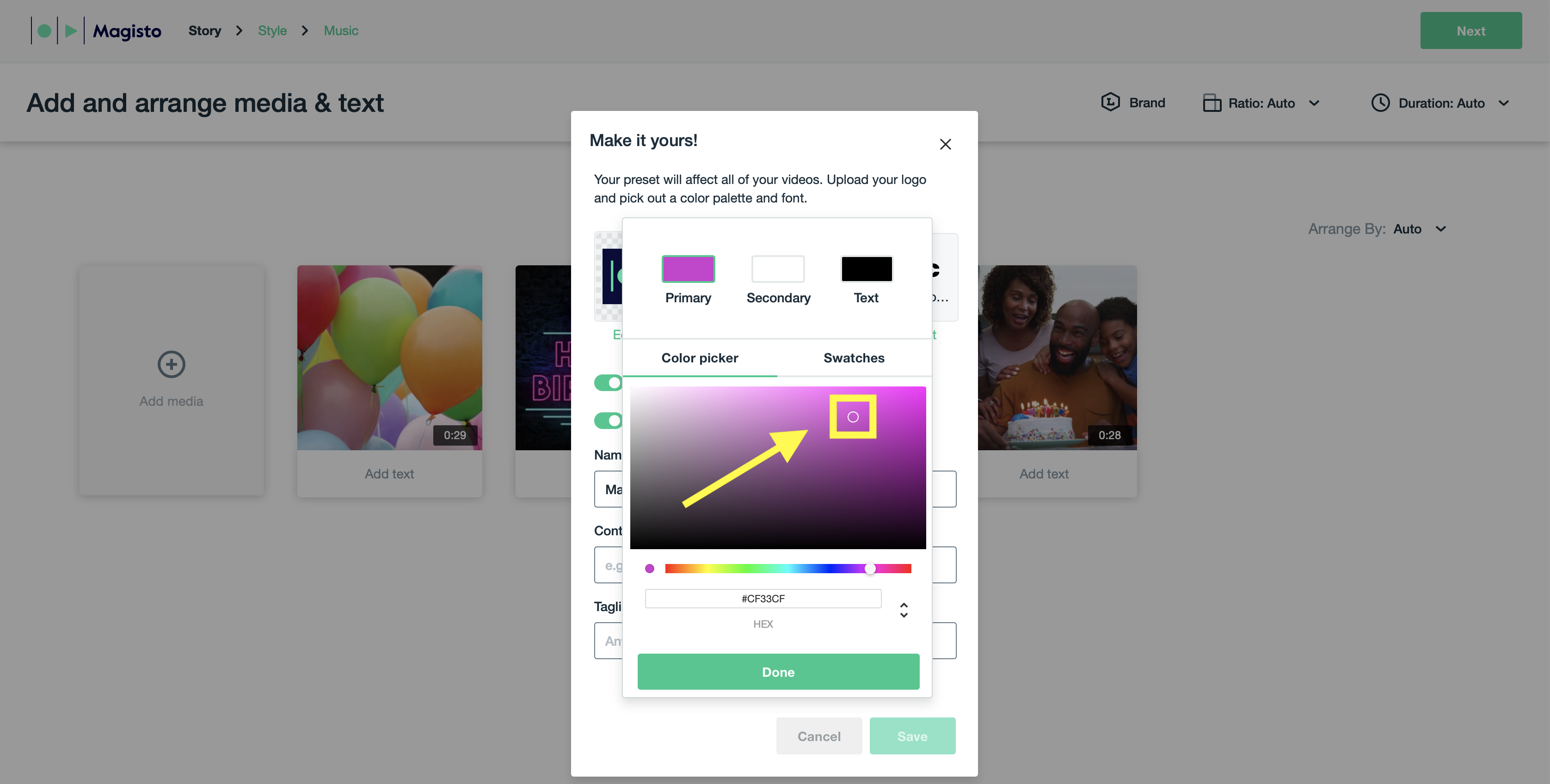 5. You can input your brand's specific RGB, HSL or HEX colors by clicking on the arrows to switch between them.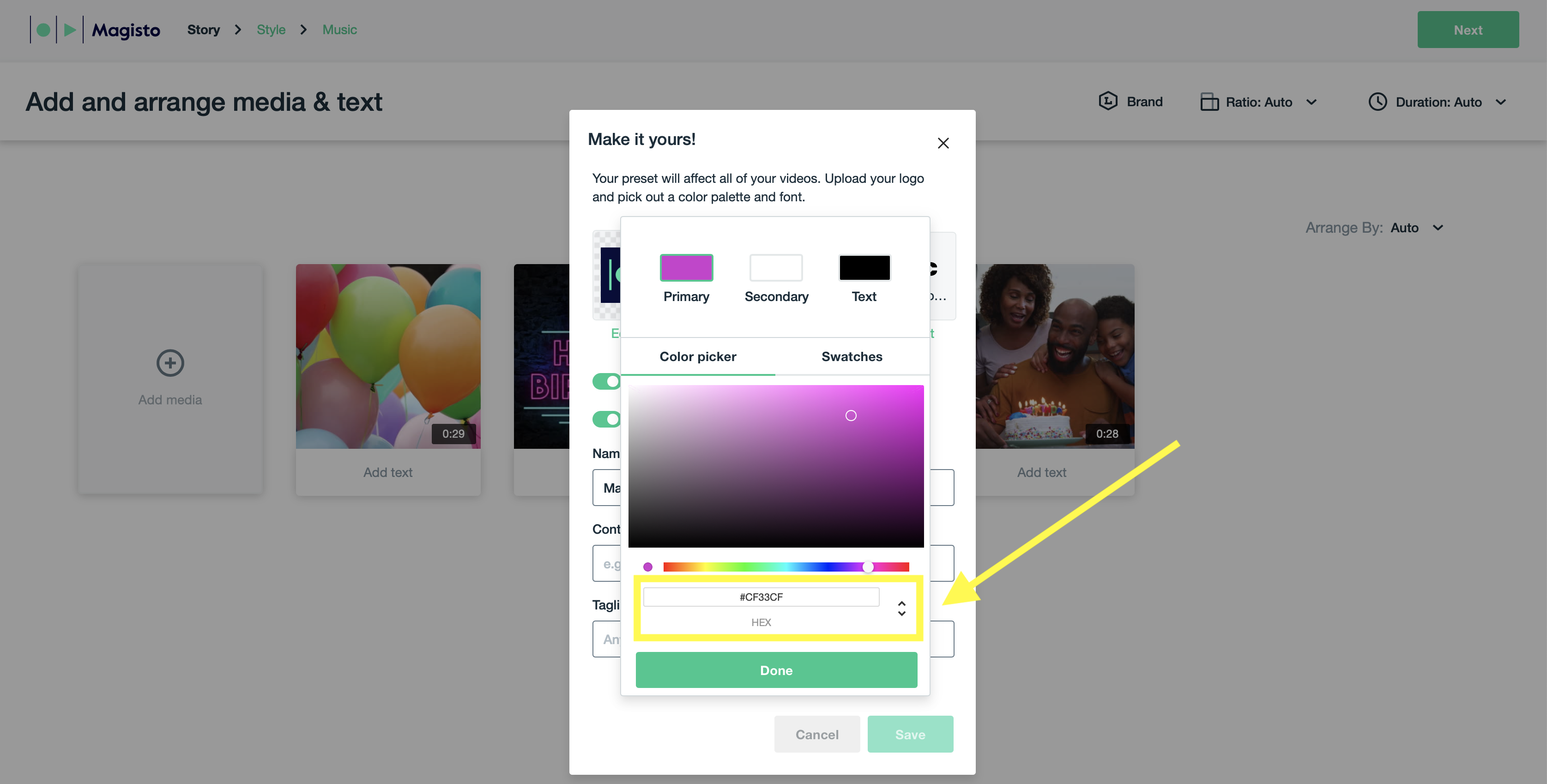 6. You can also click on "Swatches" to choose a preset swatch. Click on "Done" once you've chosen a swatch.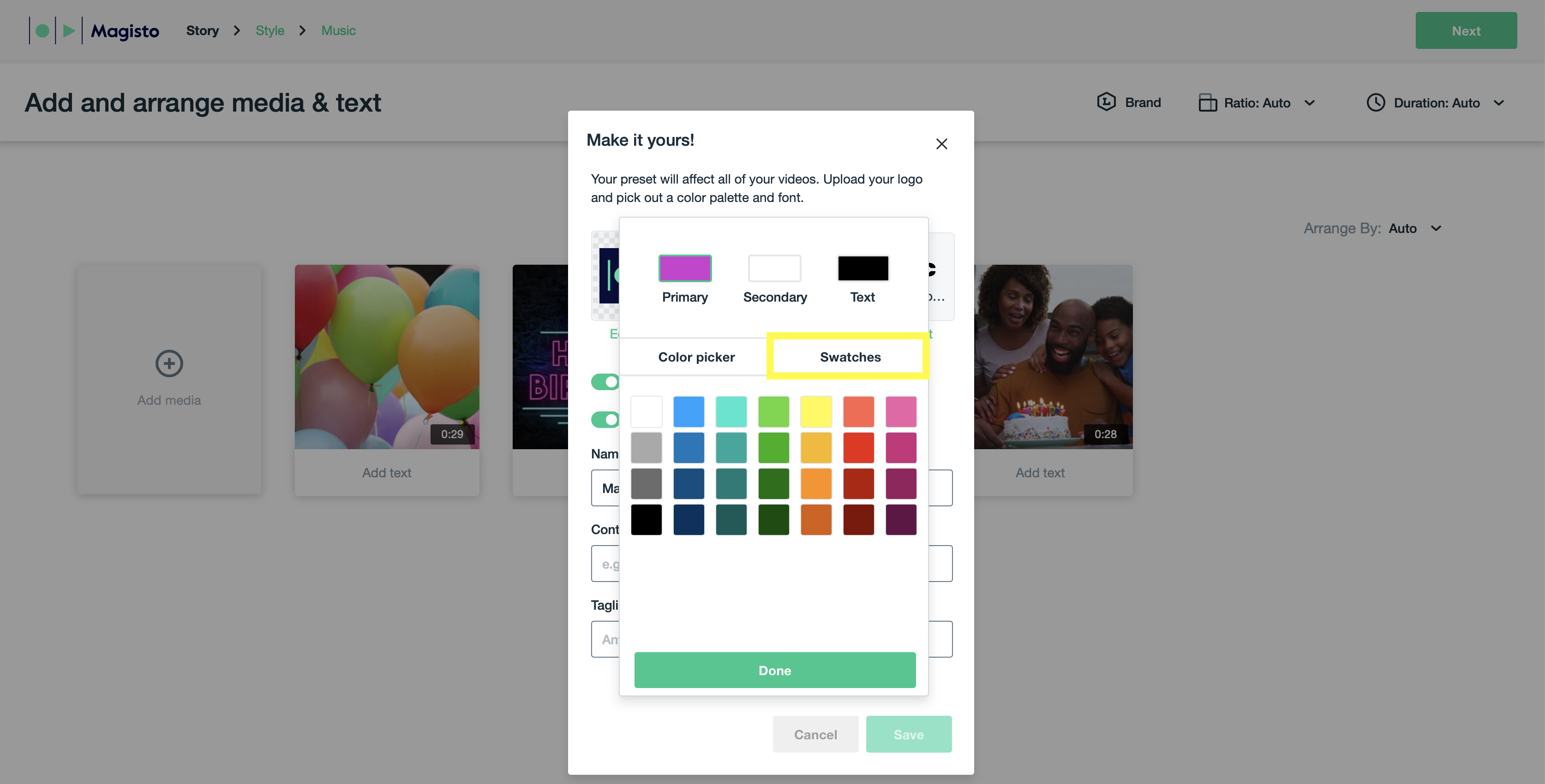 7. Click on "Done" once you've repeated the process for the secondary and text color. Then click on "Save" to exit the window.