(For Professional and Business subscribers)
Color plays a vital role in how your viewer will ultimately feel and behave, it is undoubtedly a powerful communication tool. Magisto offers ready made color palettes and the option of choosing your brand's custom colors.
To set the colors during the video creation process:
1. Tap on the "+" icon to create a video from scratch.
2. Add your footage and tap on "Next".
3. Here's where you'll be able set the colors in your video.
To set the colors in your video:
1. Tap on "Brand".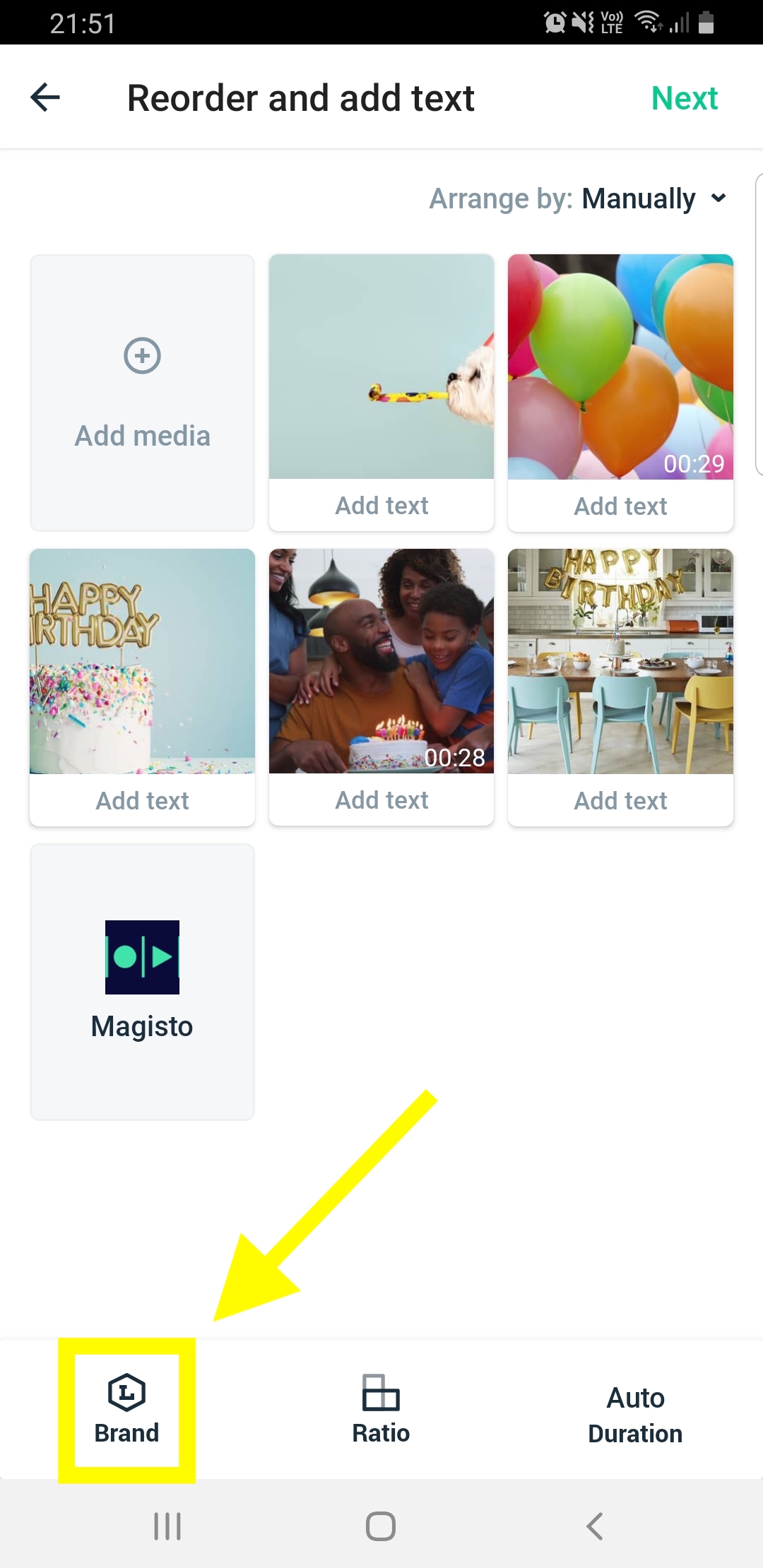 2. Your brand kit will appear in a new window allowing you to customize your videos's logo, brand colors and other assets. To edit your brand colors, tap on "Edit colors".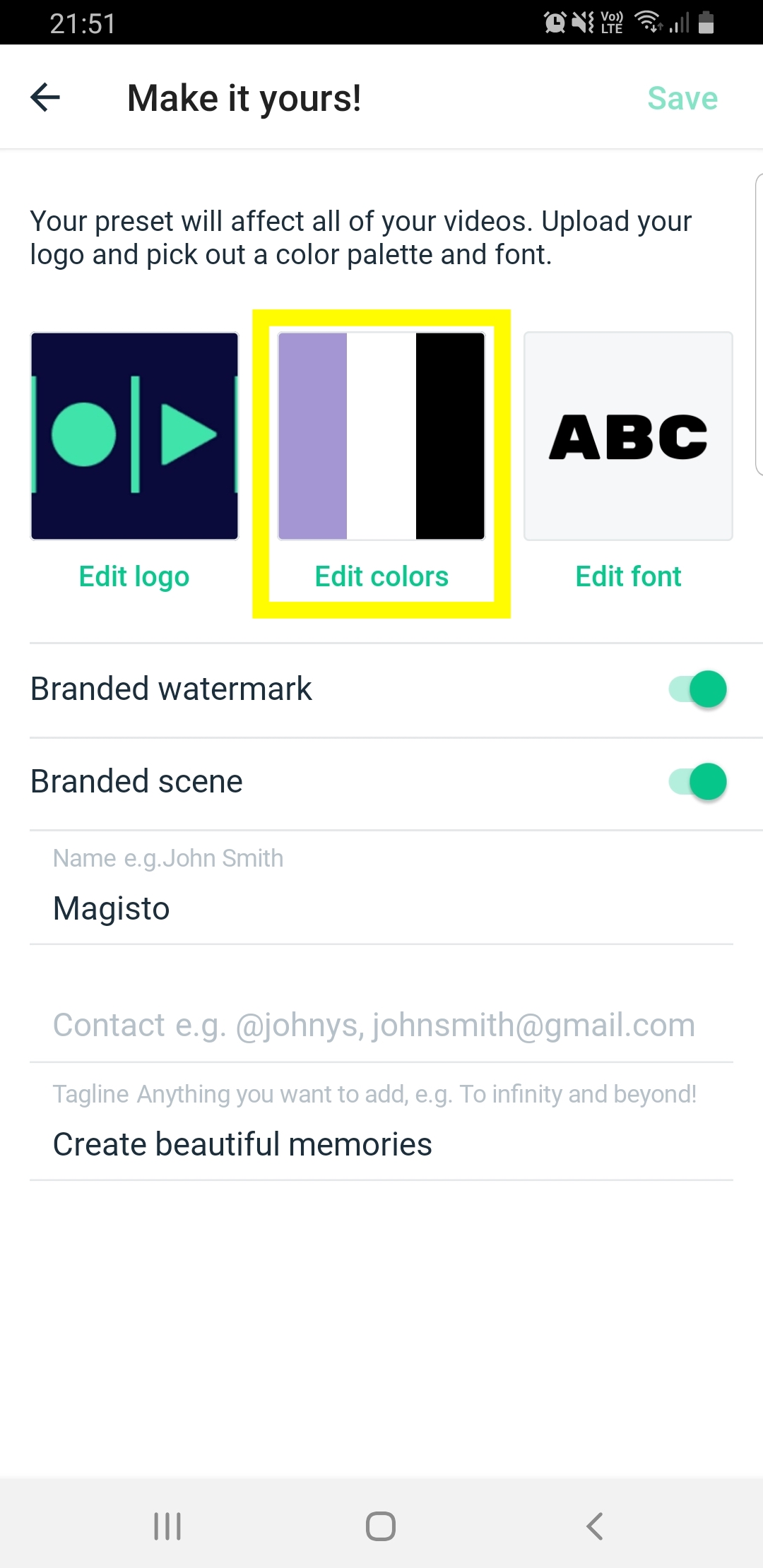 3. The Primary color will be selected by default. To select your color, tap and move the slider on the color, saturation and brightness spectrum bar.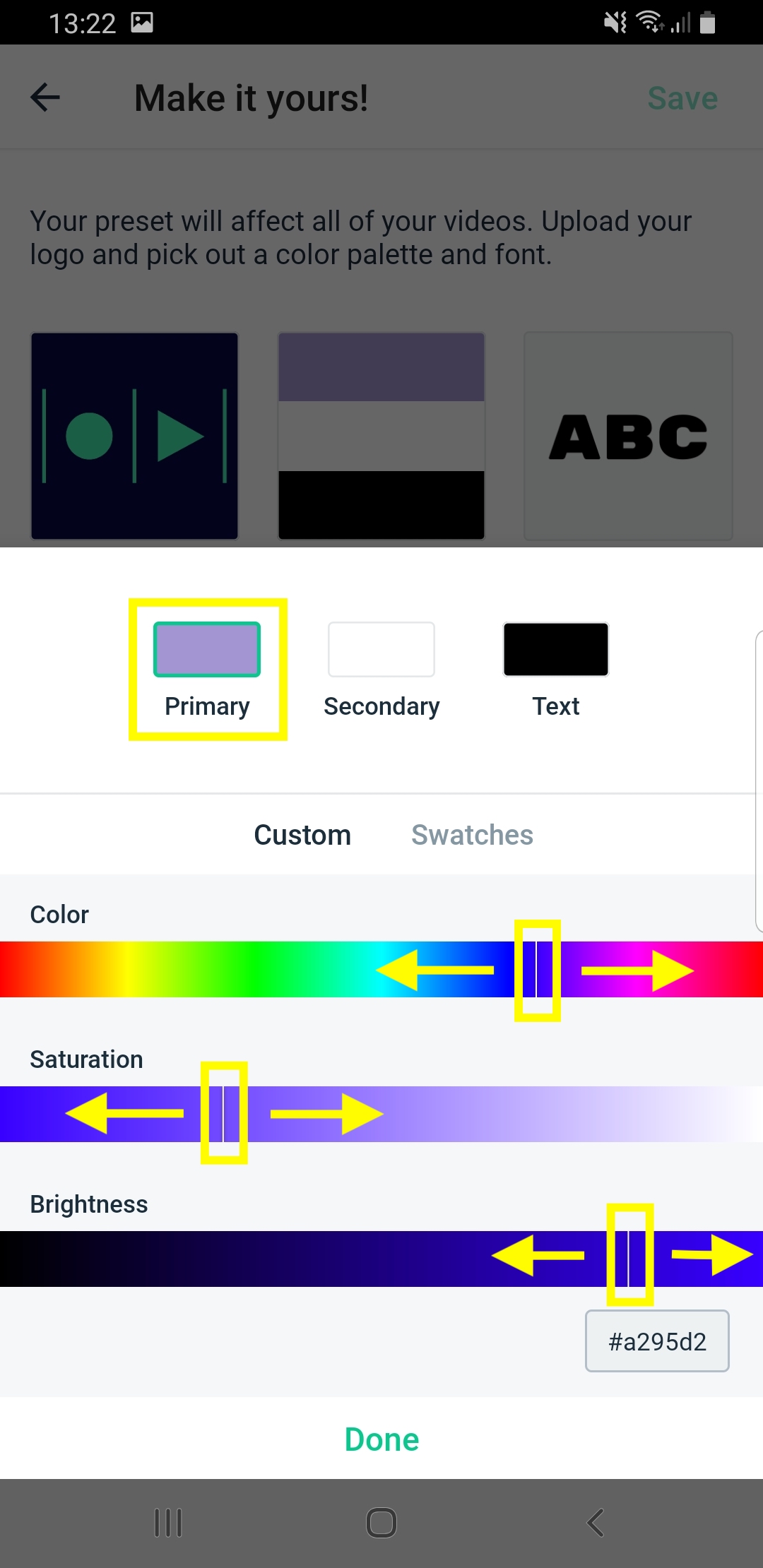 4. You can input your brand's specific HEX color by tapping on HEX color at the bottom right hand side. Replace the HEX color and tap on the checkmark at the top right hand side to save the changes.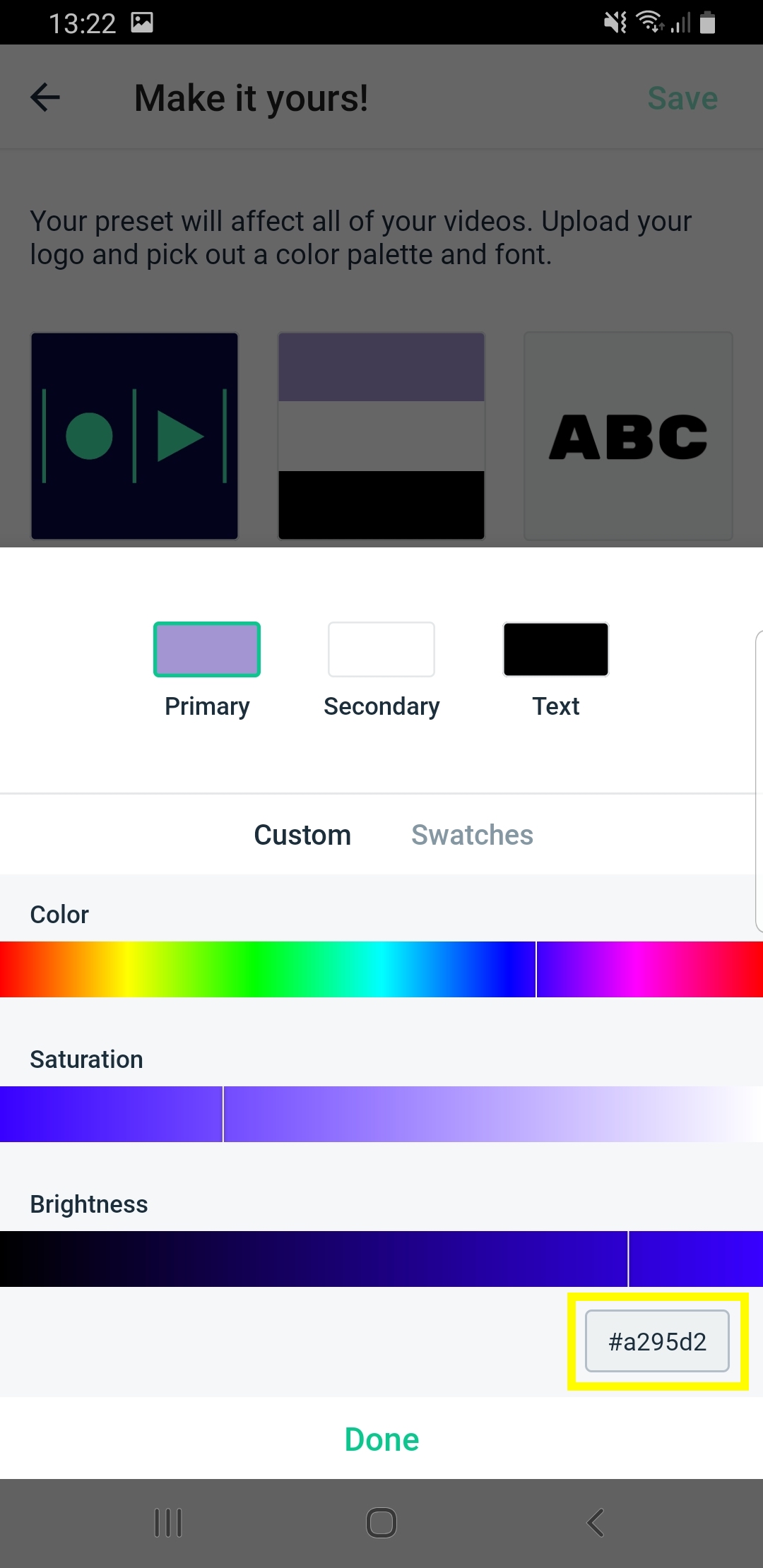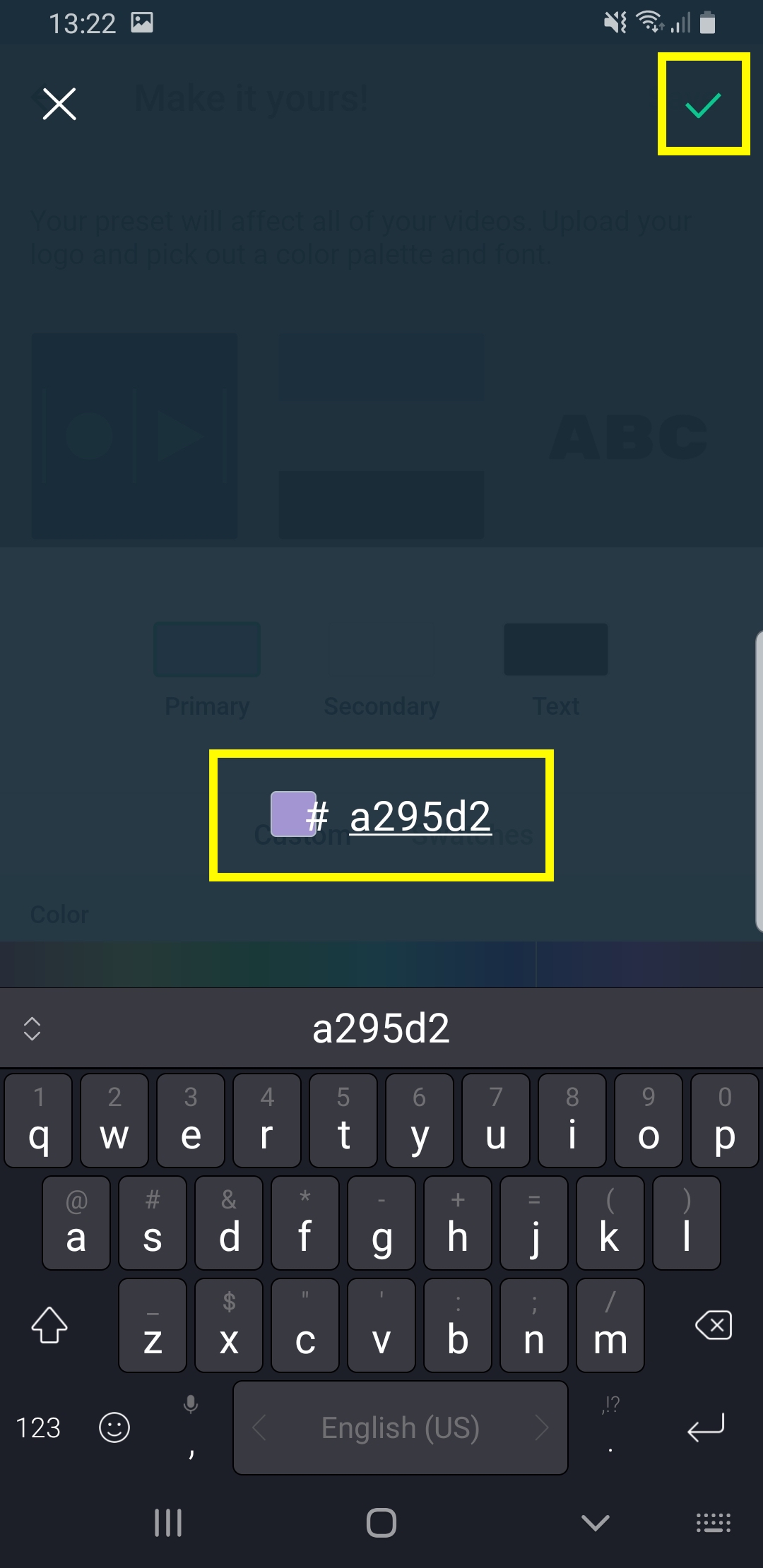 5. You can also tap on swatches to choose from a variety of preset colors.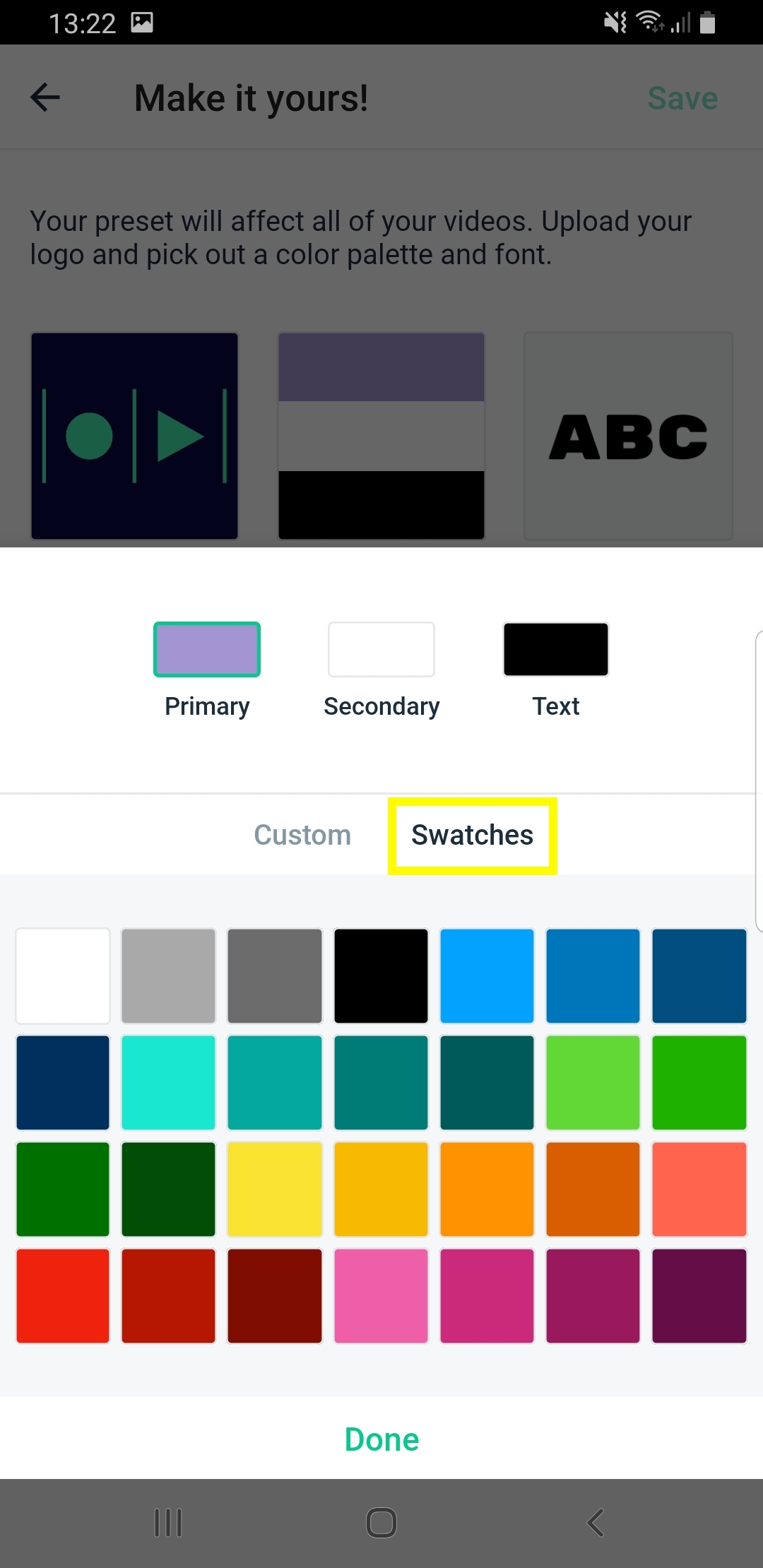 6. Tap on "Done" once you've repeated the process for the secondary and text color. Then tap on "Save" to exit the window.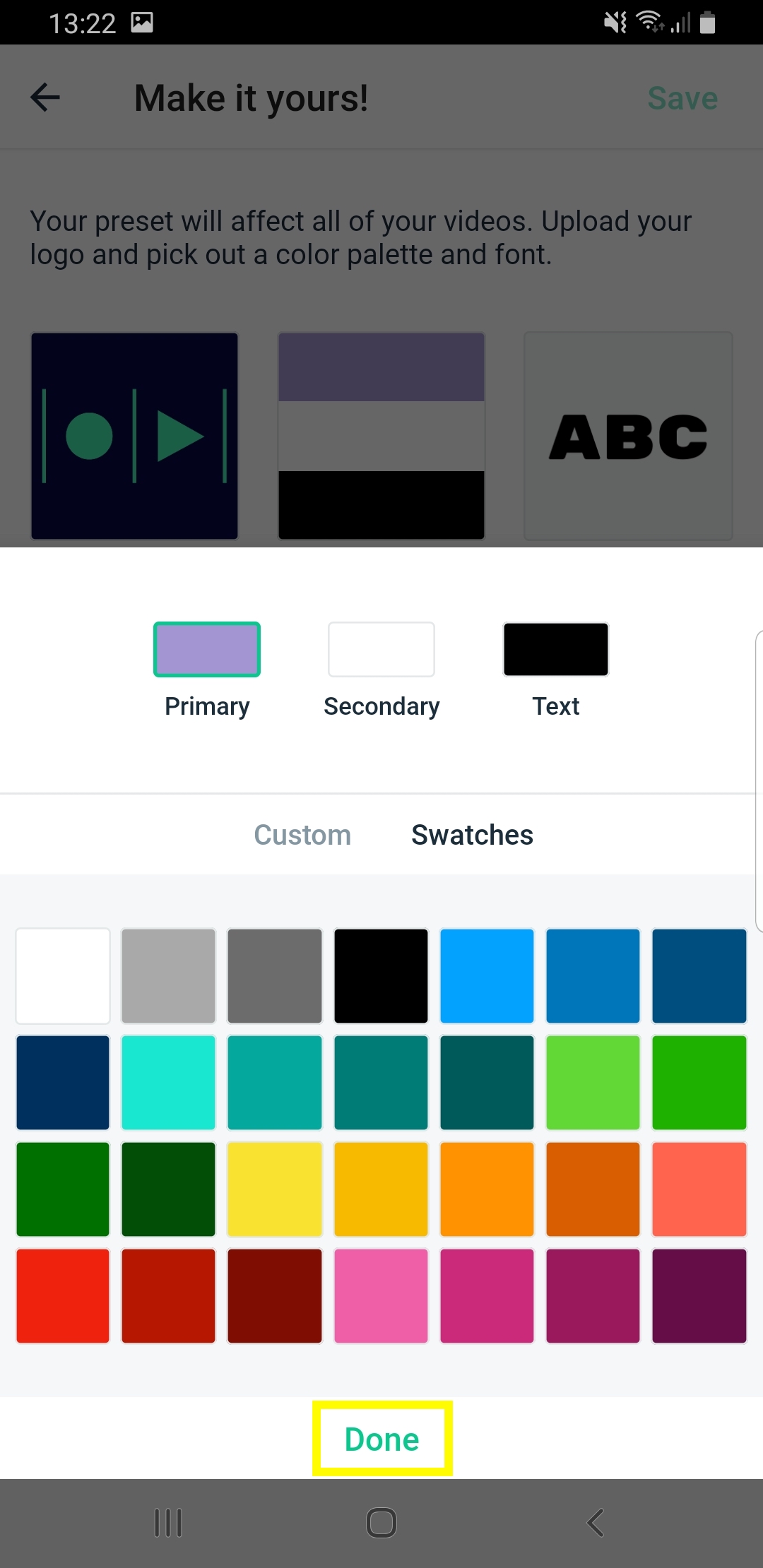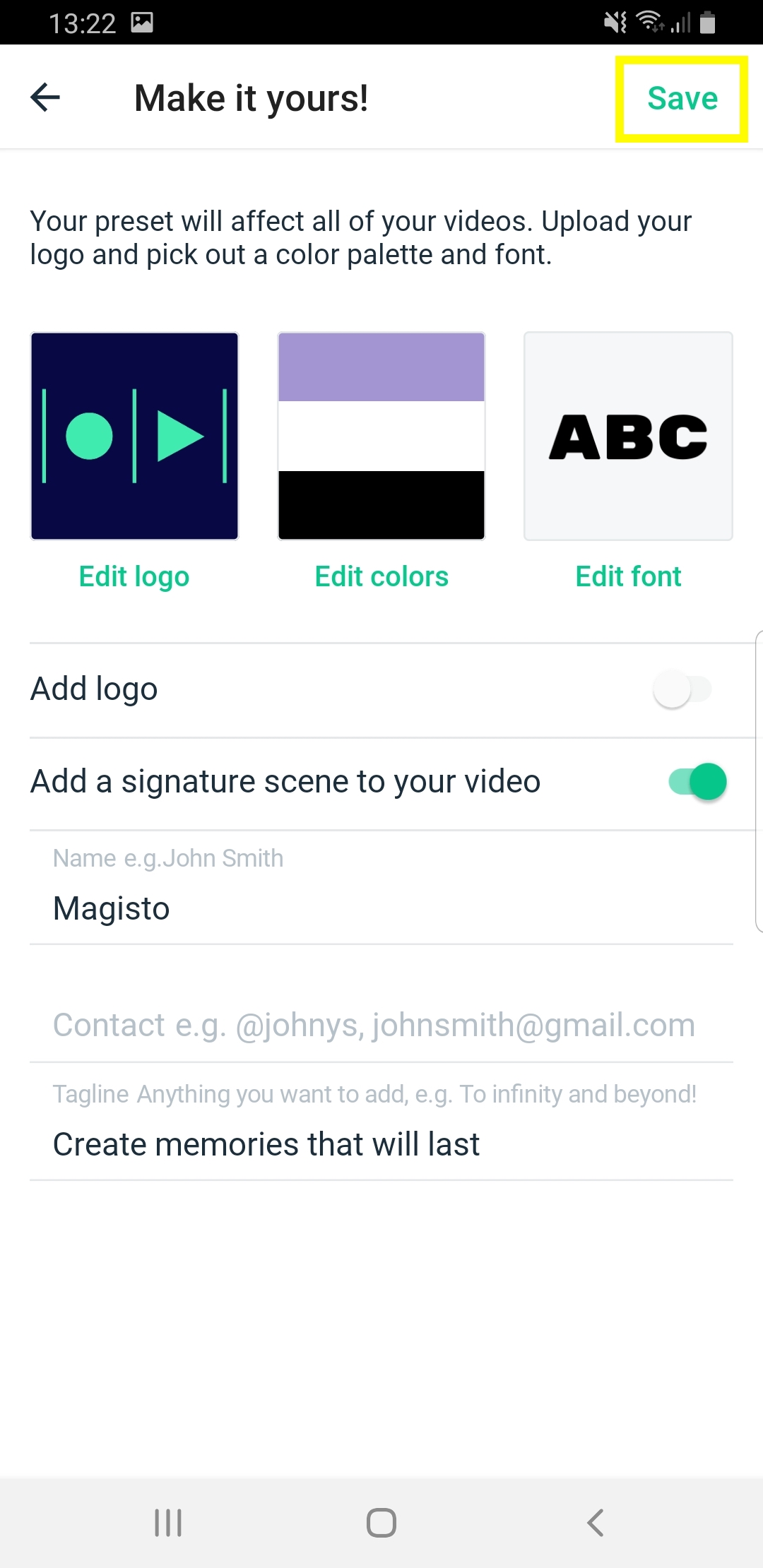 NOTE: You can always change the colors in your video during the video editing process.
Were you looking for our iOS or Web instructions?
How do I set the colors in my video? (iOS)
How do I set the colors in my video? (Web)