Once your video has completed processing, it will be kept as a draft in your account. Drafts are private, editable versions of your generated videos. Magisto provides plenty of ways to adjust and customize your drafts. More information on editing your video can be found in the editing section of our Help Center.
*Note*
Drafts will automatically be deleted from your account after a certain period of time. You will see an indication of the expiration date at the bottom of the video's thumbnail. Magisto will also warn you when this is about to happen. We recommend you make your adjustments and save them before this happens.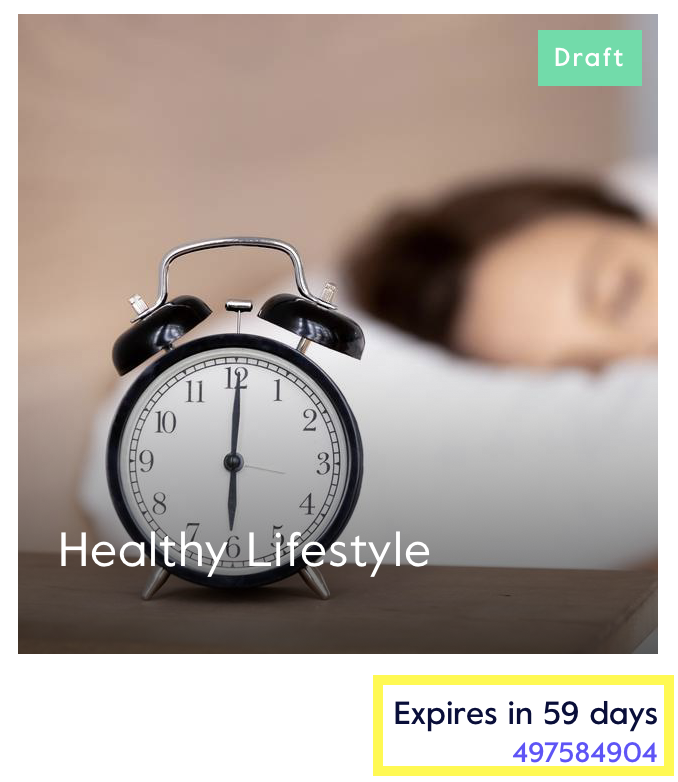 Once you're completely satisfied with your video and have finished editing it, you should then save it to your account. You will be able to download and share your video only once it is saved.
1. From the Home page under the "My Videos" tab, find and click on the draft you'd like to edit or save.
2. Click on "Edit" or "Save".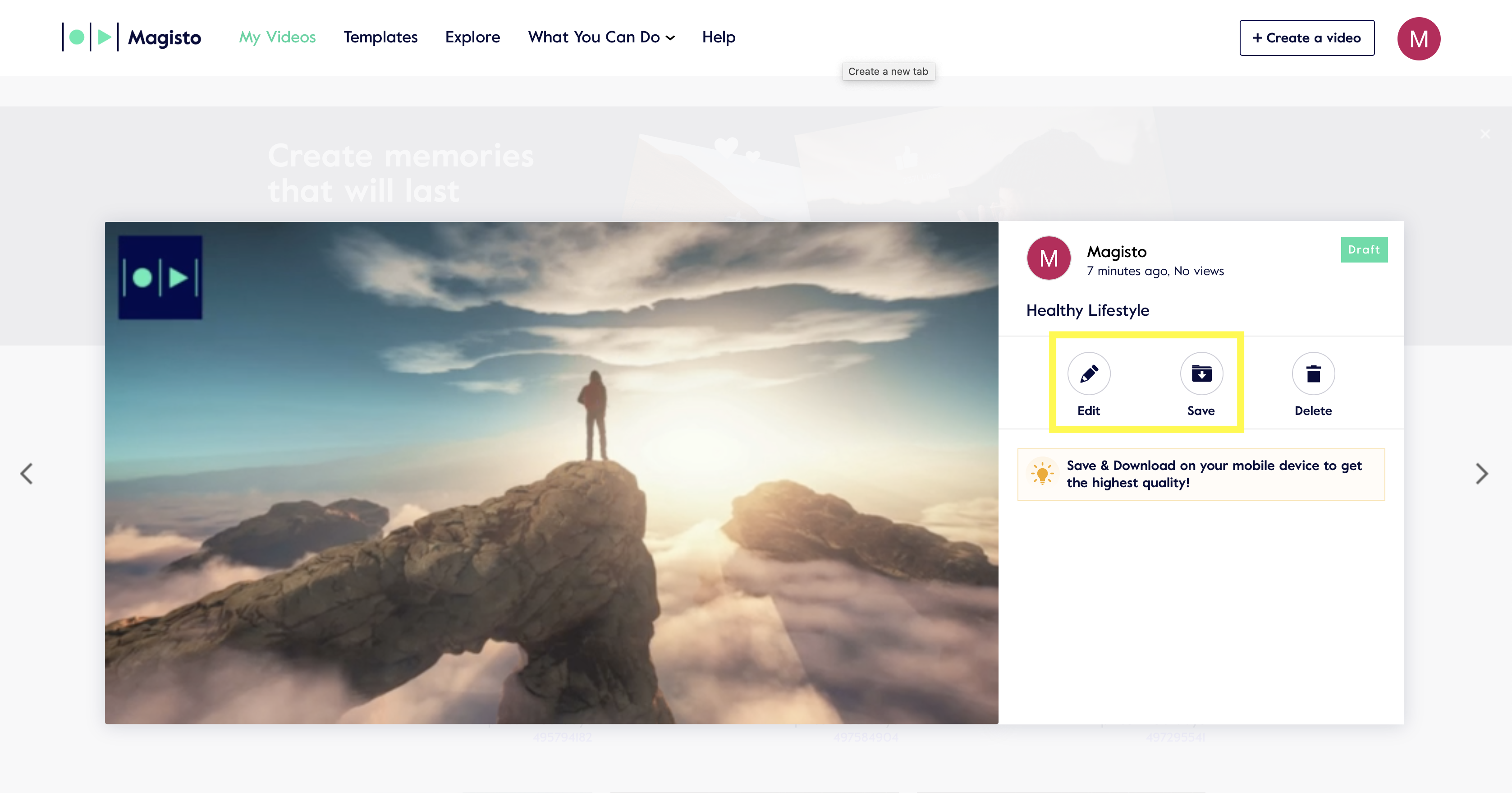 3. Select on your public timeline or your private album.
4. Click "Save" to confirm.
*Note*
If you don't want your movie to be publicly shown to Magisto users, make sure not to save your movie to your Public Timeline.