(Available for Professional and Business subscribers)
Staying visually in line with your brands aesthetic is easy with our whopping 50+ custom fonts to choose from. When creating your video, we recommend no more than 2-3 fonts to enable effortless comprehension of the message conveyed.
To set your video's font during the initial video creation process:
1. First tap on the "+" symbol to create a new video at the bottom right hand side of your screen.
2. Select your footage and tap next.
3. Tap on "Brand".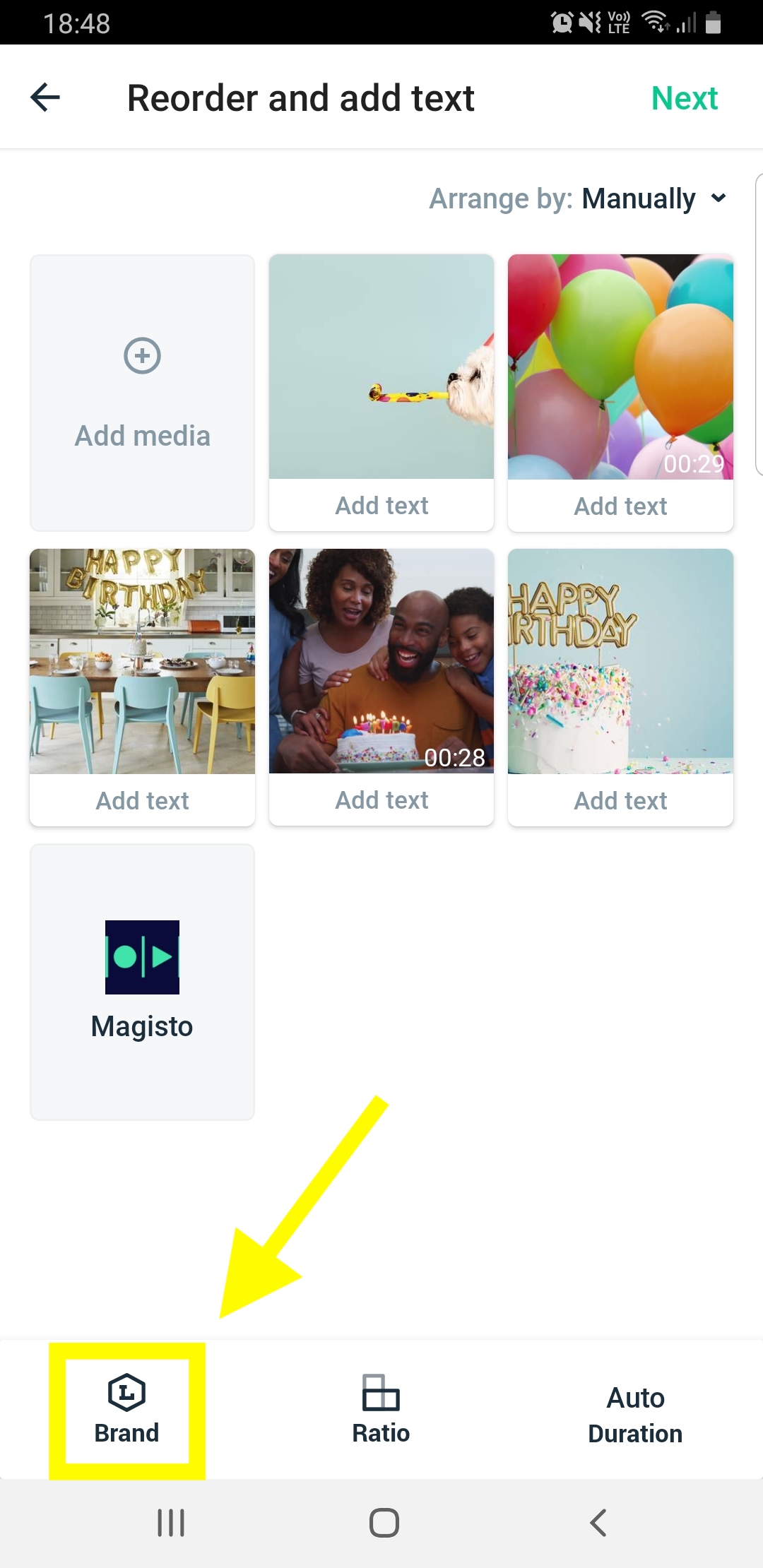 4. Tap on "Edit font".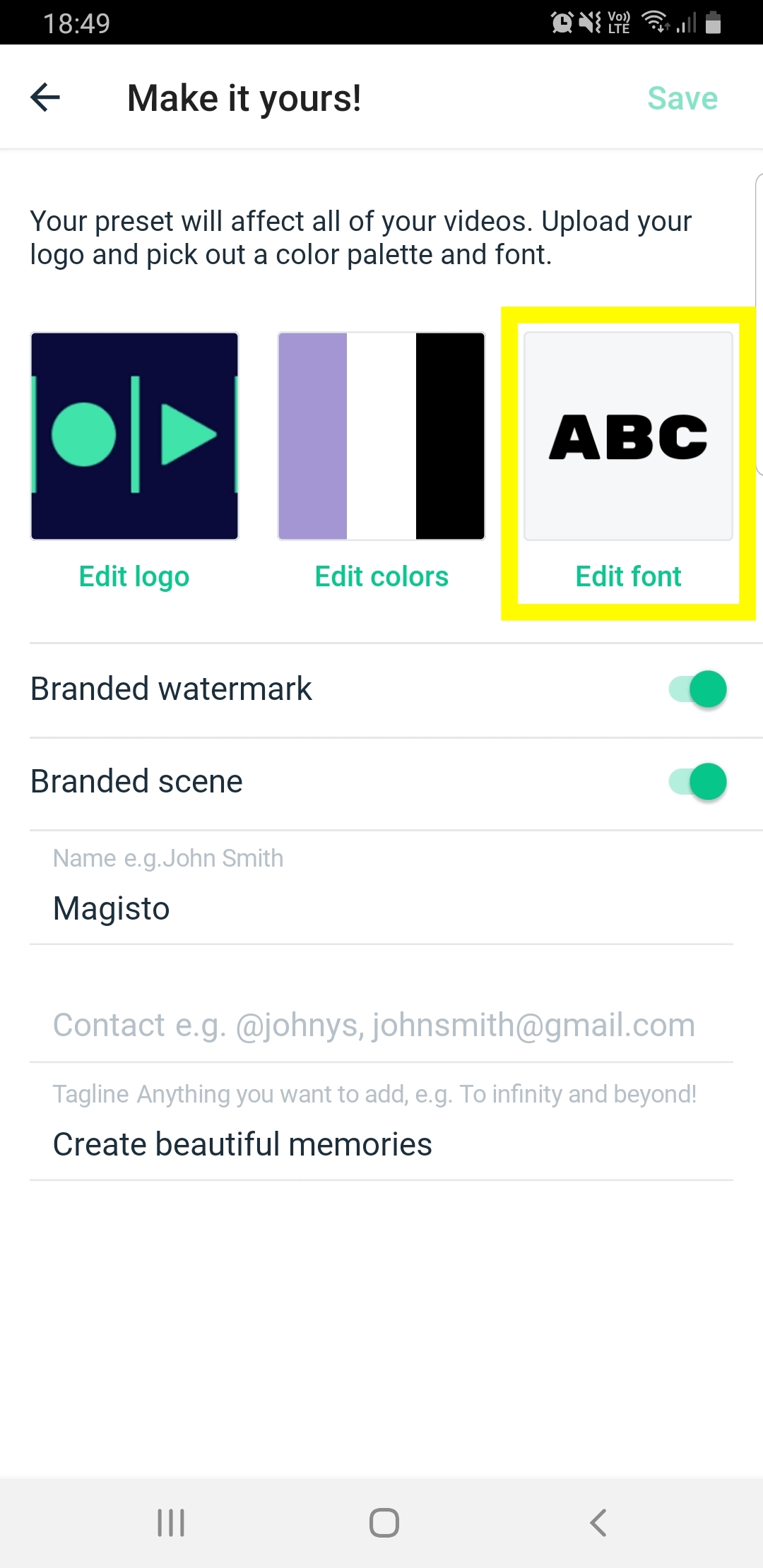 5. Tap and swipe to the right and left to select a font in the supported list, tap on "Done" and tap on "Save" to return to the scene screen.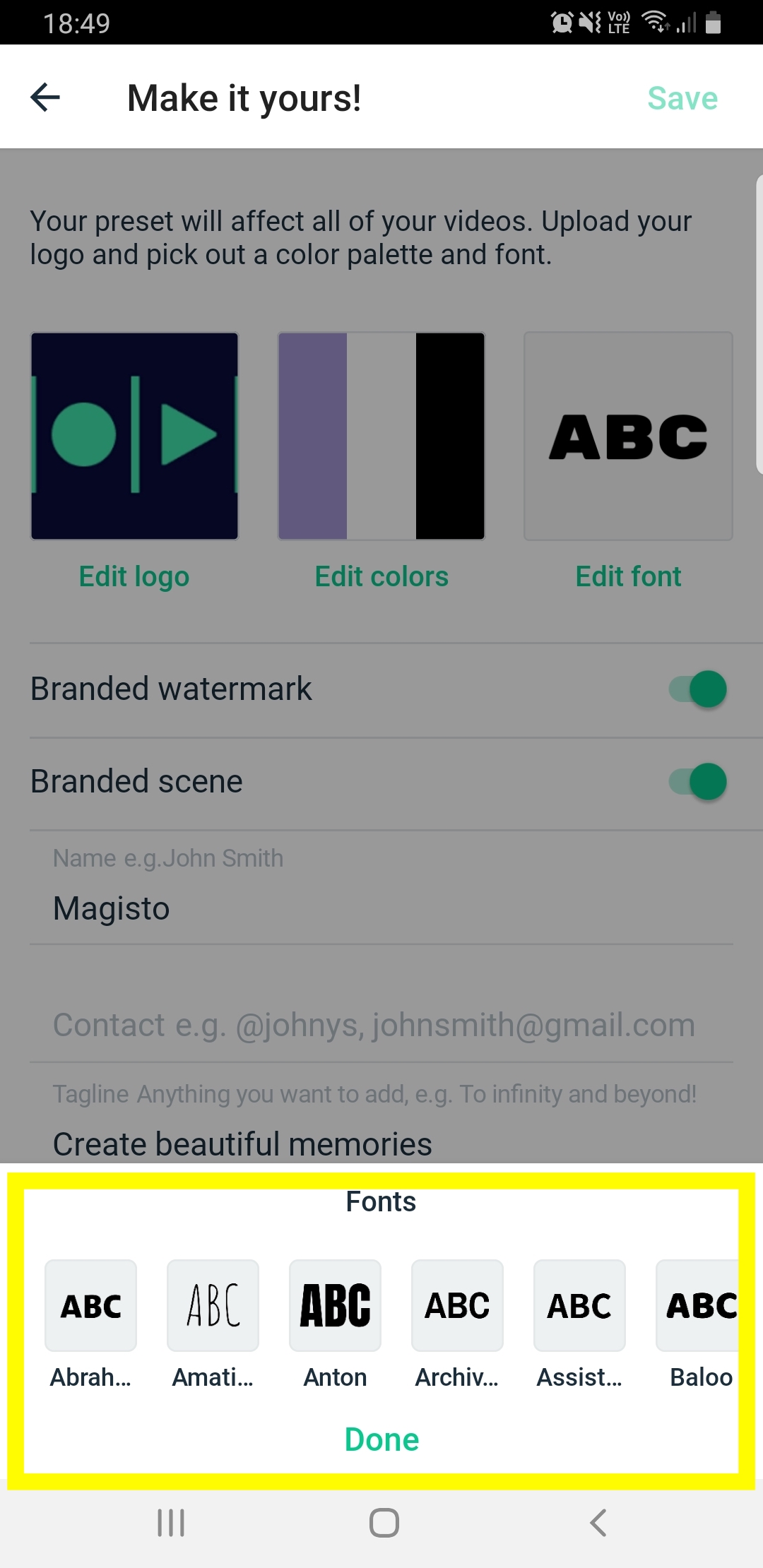 Remember that you can always change the font style later - when editing the video.
Before you move onto the next step, you'll want to reorder your footage, add text, select your brand colors, add your business details and logo, your video's ratio and video duration.
Were you looking for our iOS or Web instructions?