(For Professional and Business subscribers only)
Let customers find you by adding your business logo and contact information to your video. This will add a closing/outro text scene with your contact information at the very end of your video.
To add your business details and logo:
1. Tap on "Preset".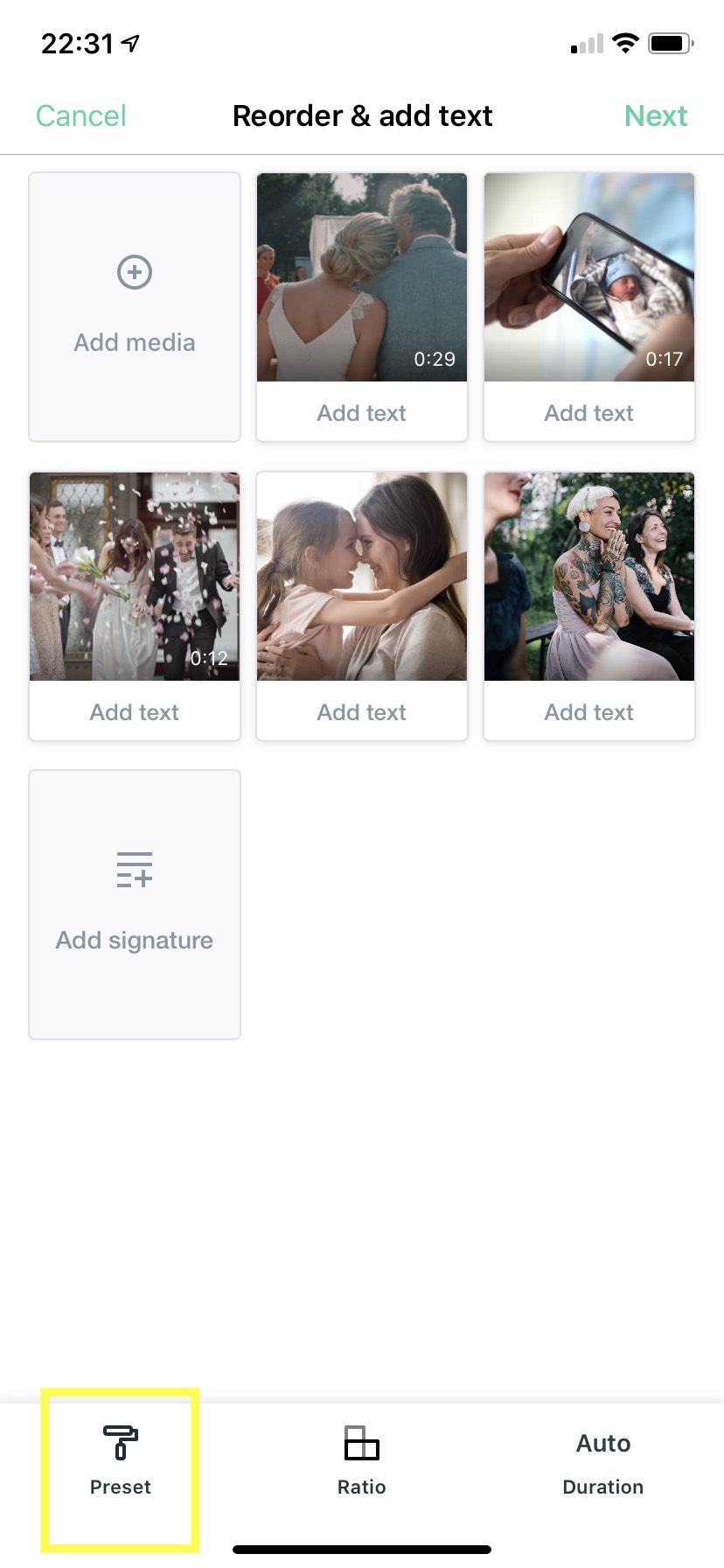 2. Your Brand Kit will appear in a new window where you can input your Business name, Contact Info and Tagline. You'll first need to make sure that "add a card with contact info" is enabled.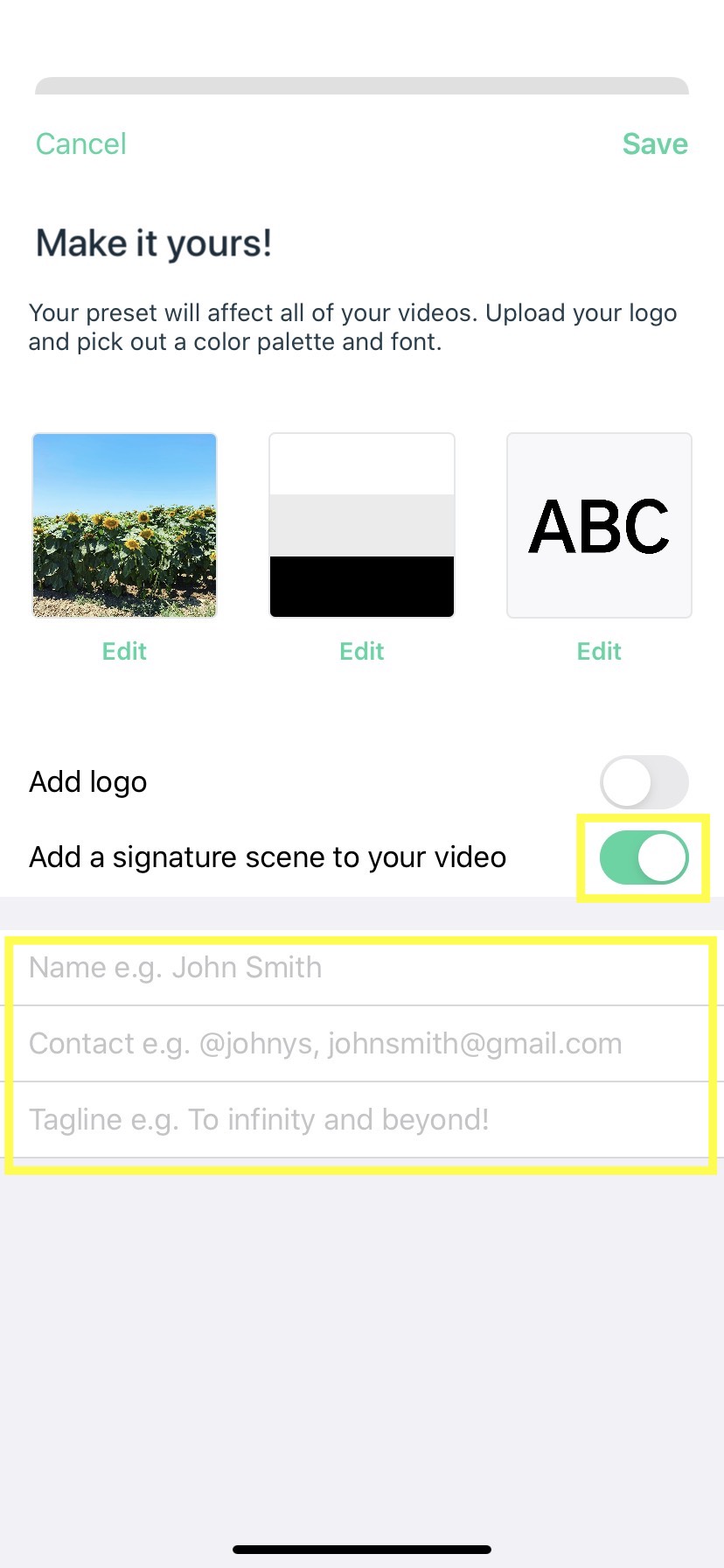 3. Tap on "Logo" to upload your logo. We recommend the minimum size of your image file be 64 by 64 pixels. In addition, a transparent background (.PNG file) will give the best result.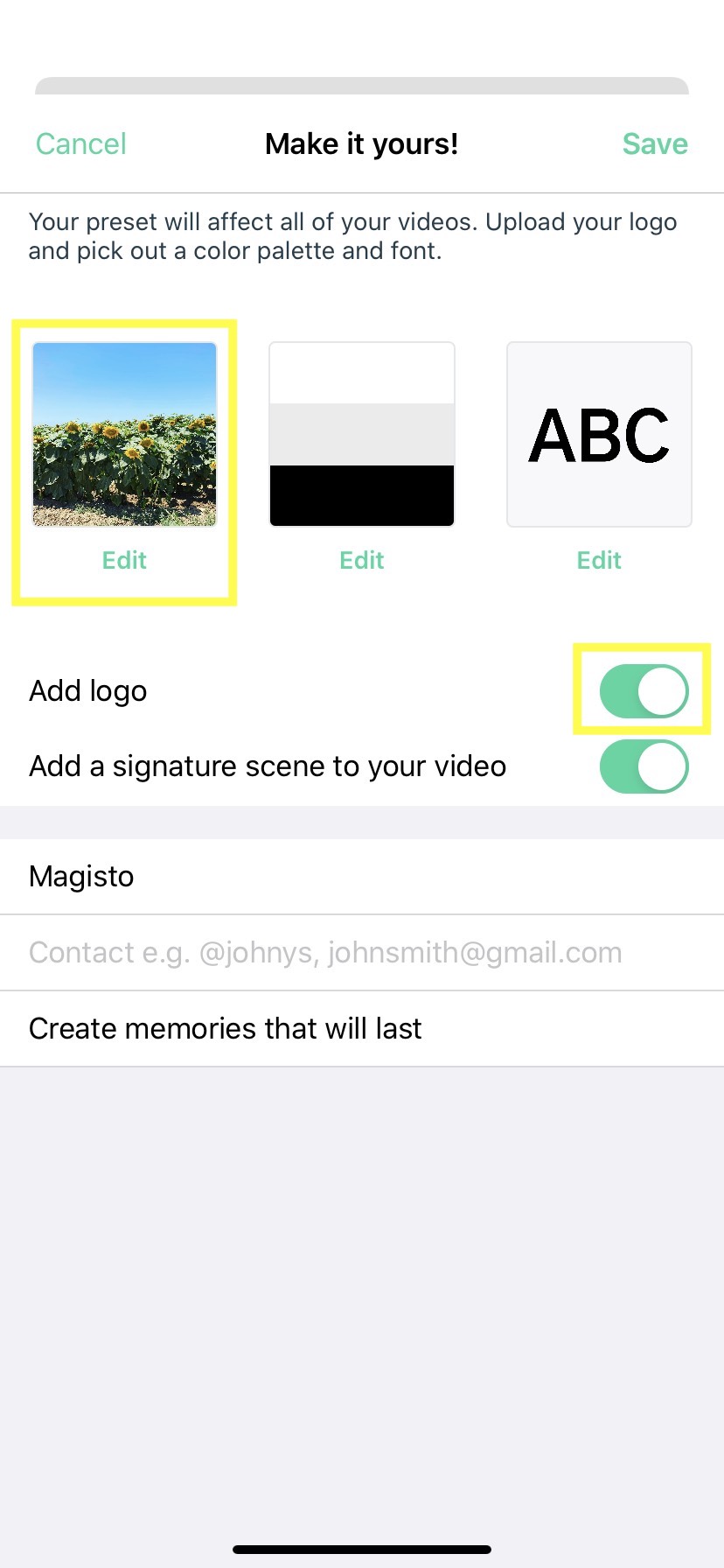 4. Tap on "Save" to confirm the changes.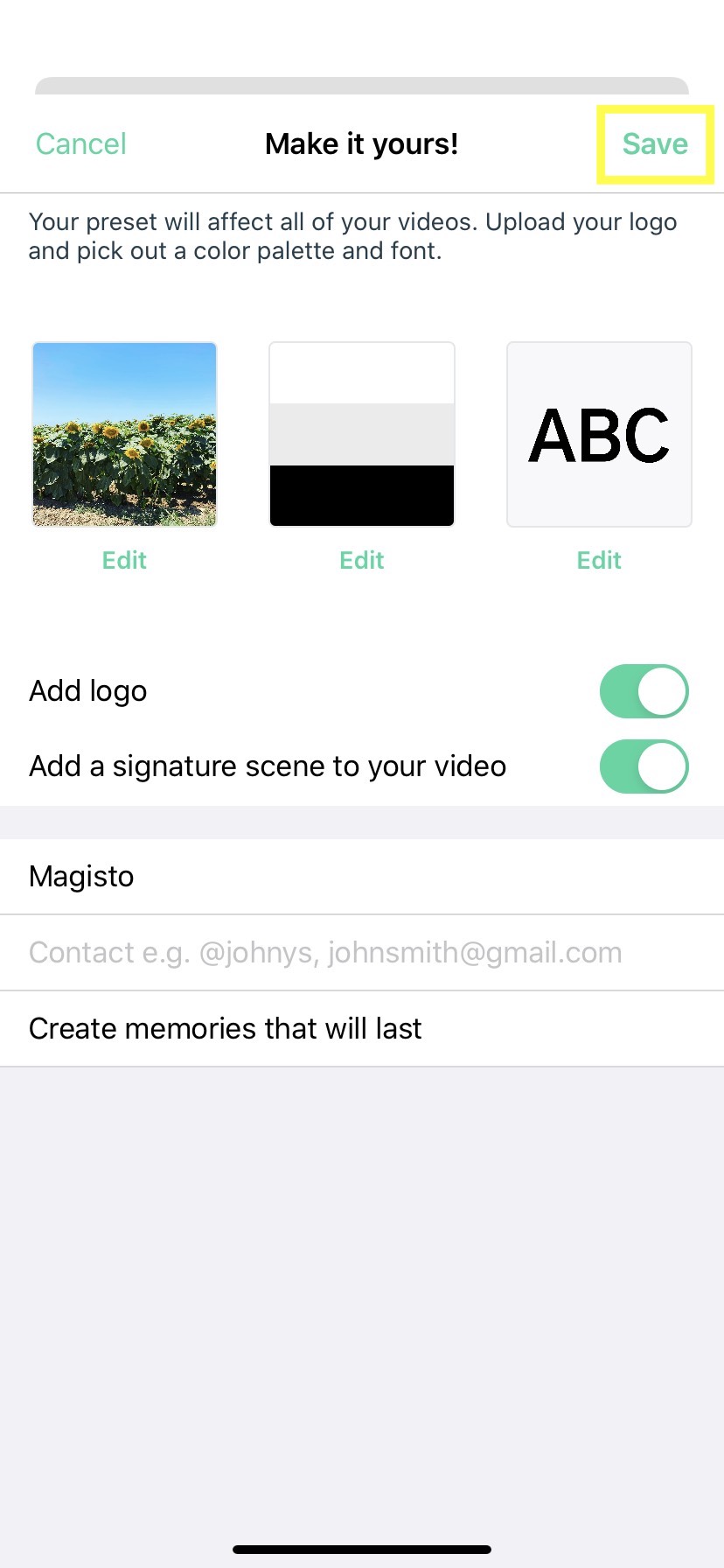 If you've already reordered your footage, added text, selected your brand colors, chosen a font, set your video's ratio and video duration; you can tap on "Next" at the top right hand side of your screen.