To add a font to your video:
1. Tap on "Preset".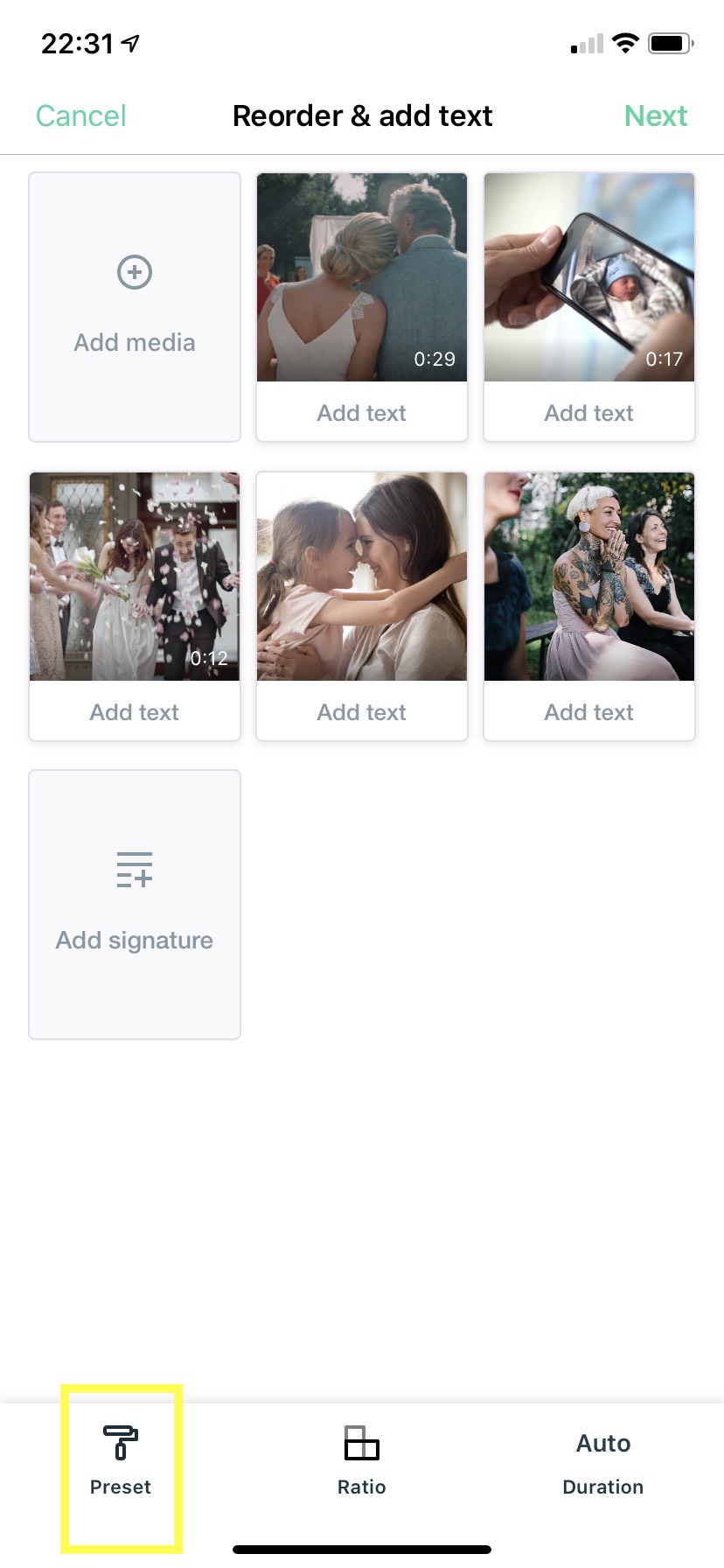 2. Tap on "Edit".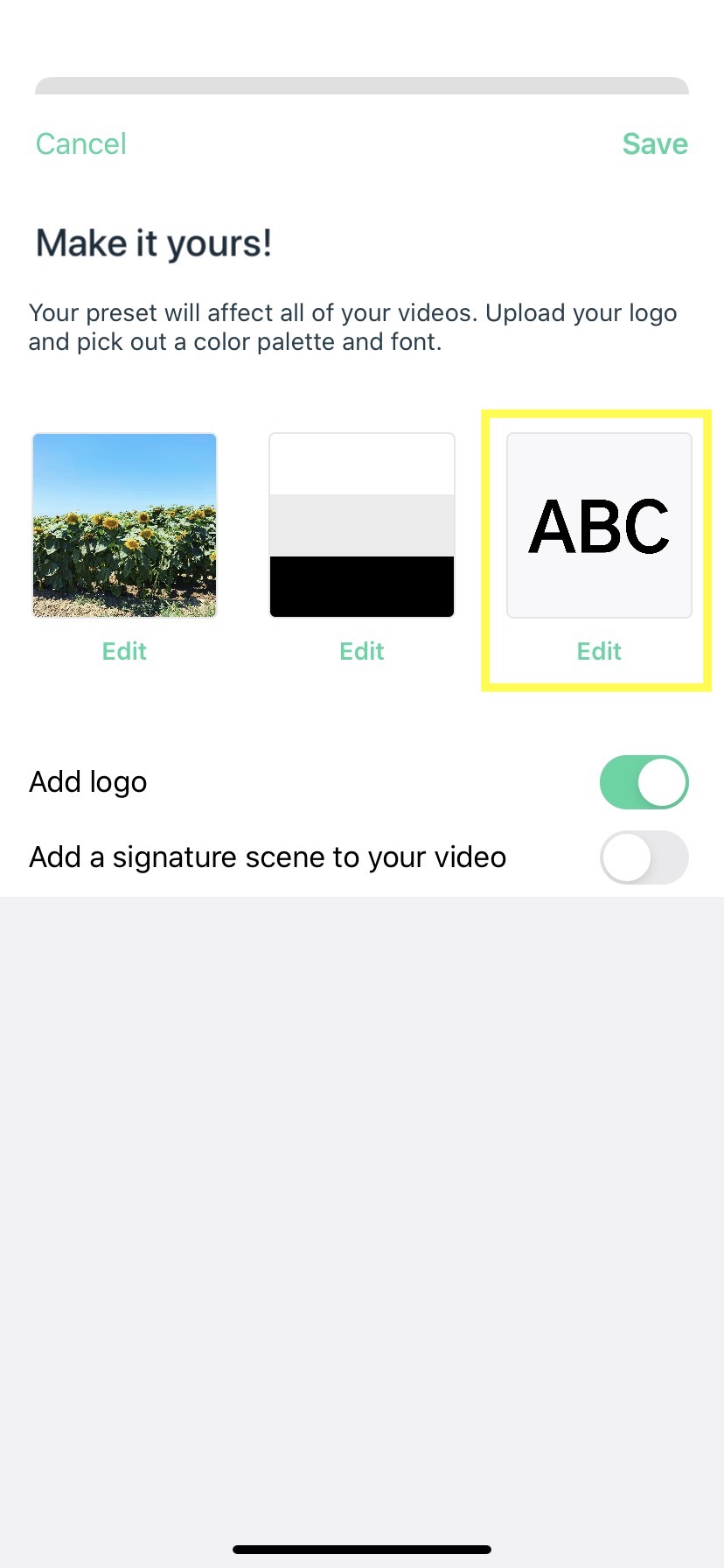 3. Tap and swipe to the right and left to select a font in the supported list, tap on "Done" and tap on "Save" to return to your Story.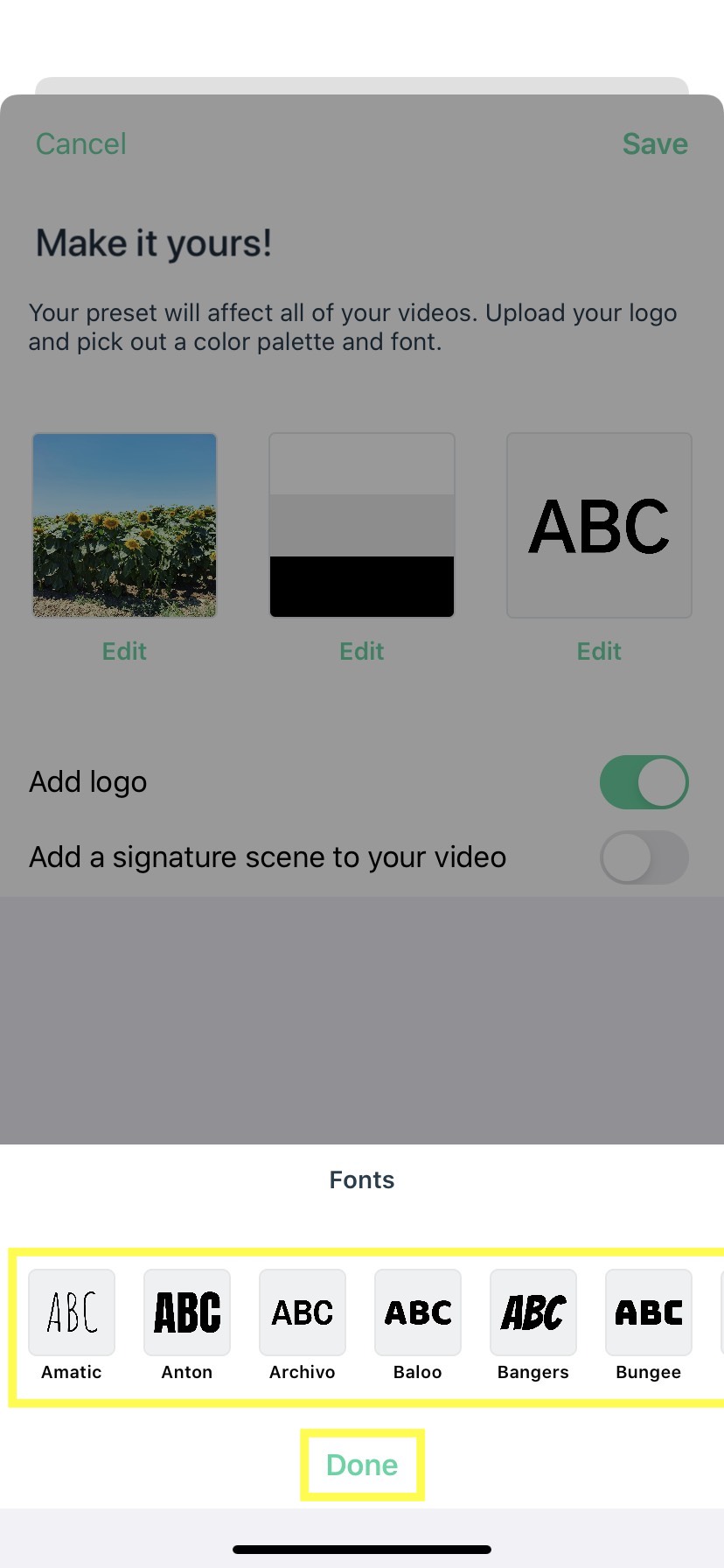 If you've already reordered your footage, added text, selected your brand colors, added your logo and business details, set your video's ratio and video duration; you can tap on "Next" at the top right hand side.