After uploading your footage, Magisto automatically sets the perfect video length for your video. If you wish, you can still adjust the video length manually after selecting your footage.
To set your video length:
1. Tap on the storyboard icon on the bottom left side of the screen: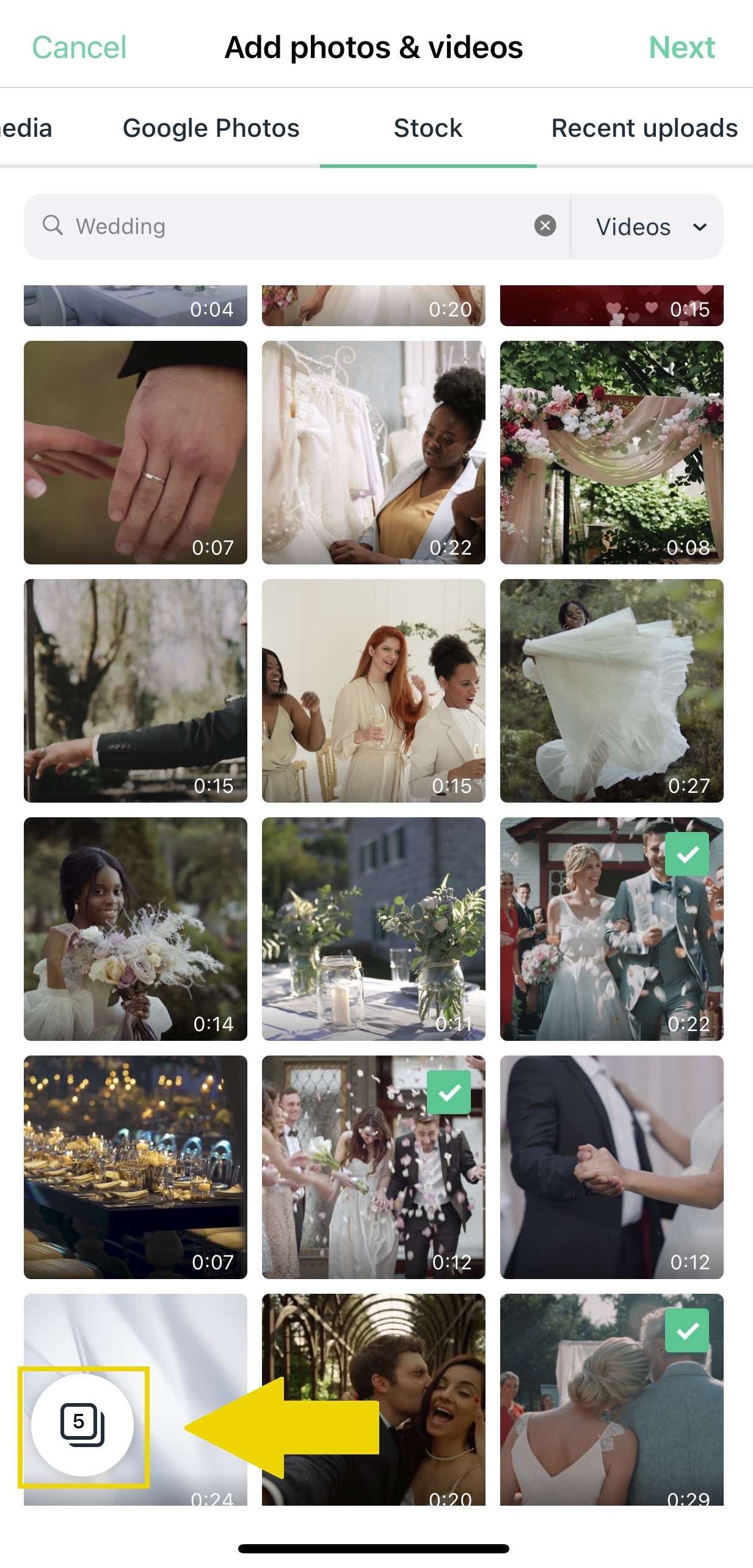 2. Tap on "Duration":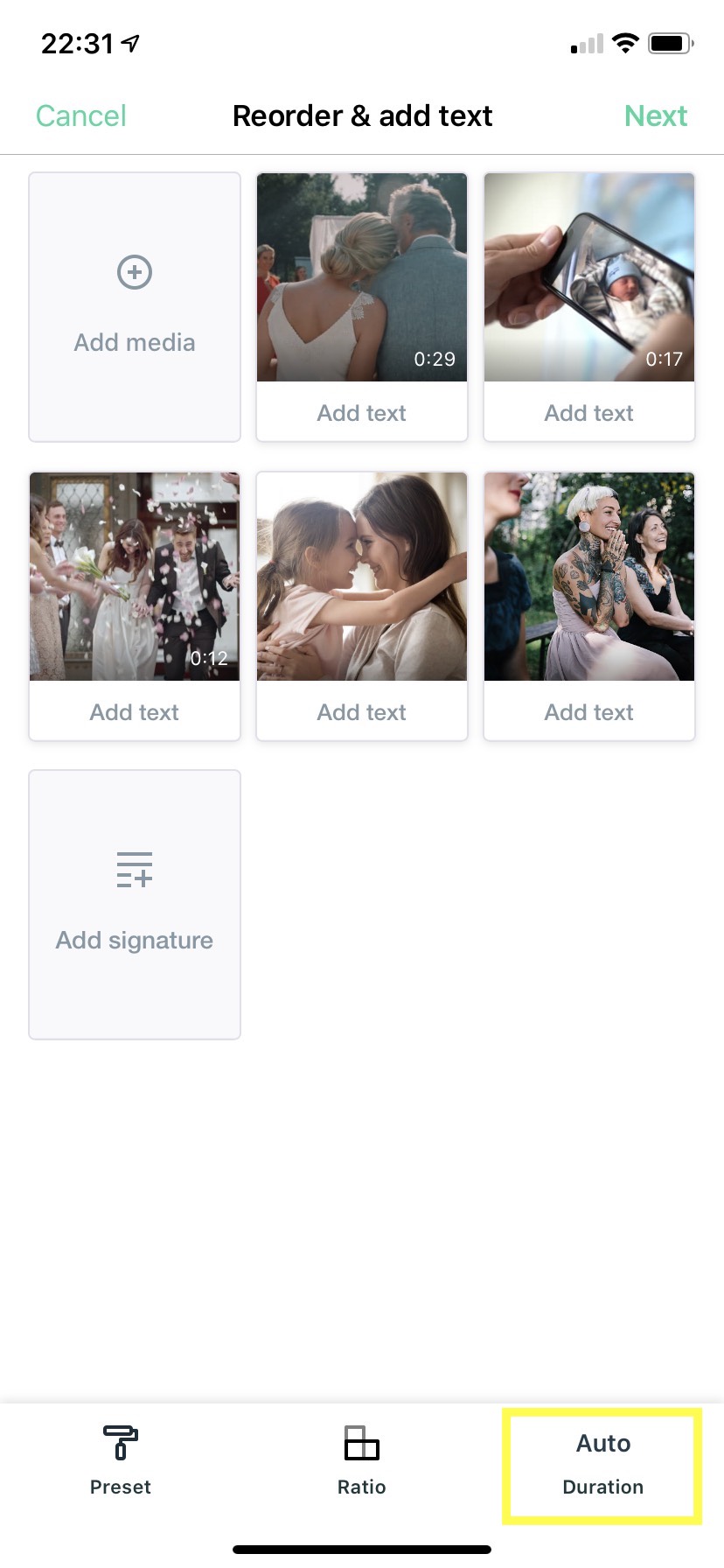 3. A dropdown menu will appear with the following video length choices:
Auto
Max 15 sec
Max 30 sec
Max 60 sec
Custom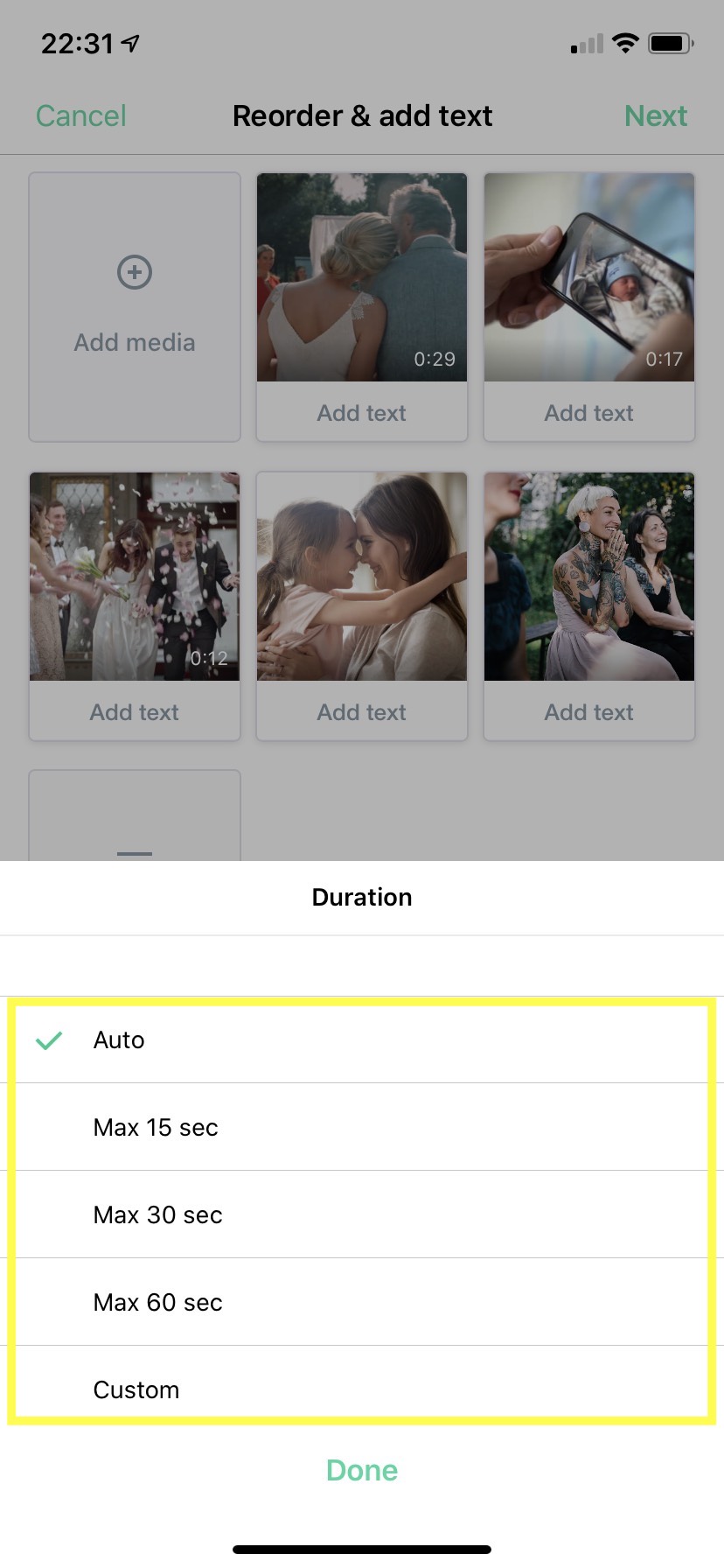 4. Tap on "Custom" to manually adjust the maximum video length based on the amount of footage you uploaded. For longer videos, you may need to add more footage. Tap on "Done" once you've chosen your desired length.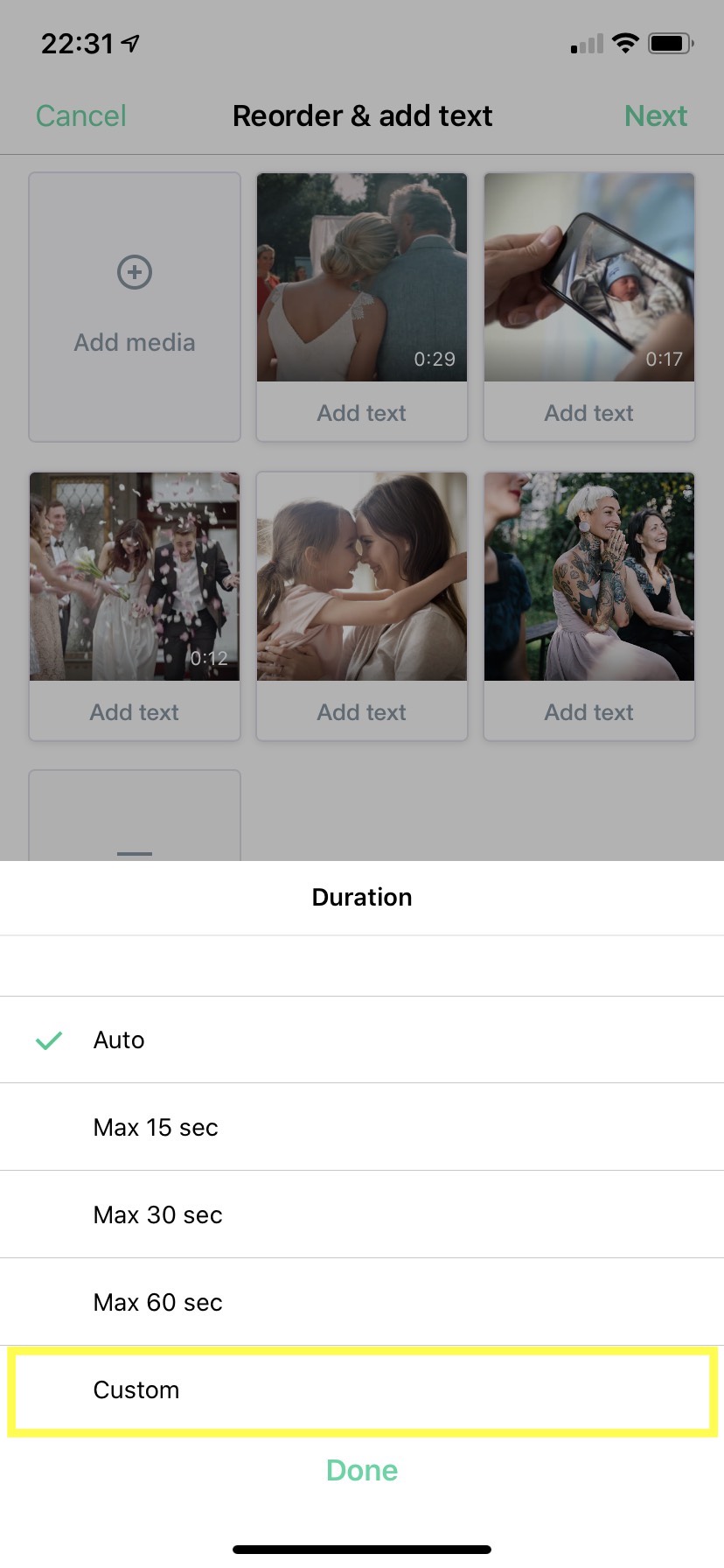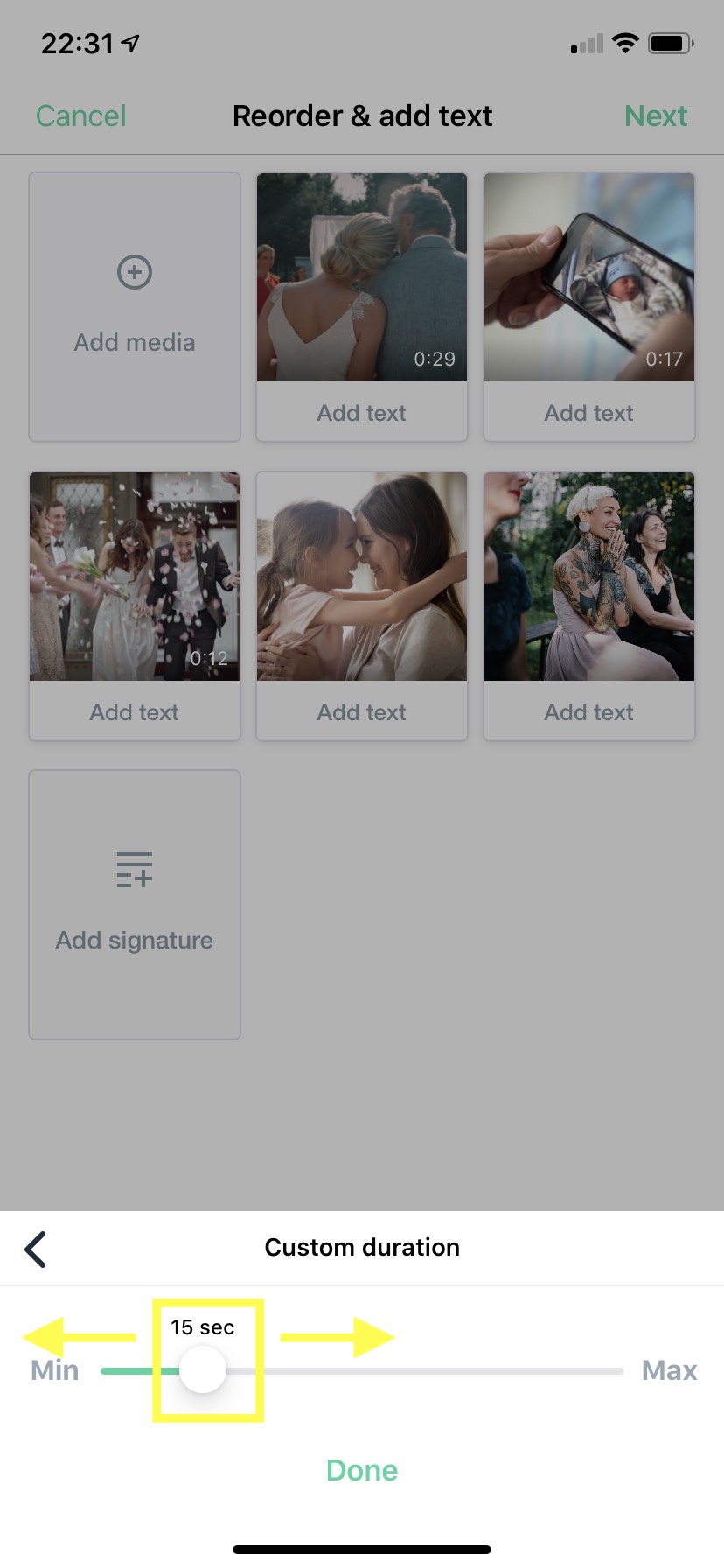 *Note*
Free users can create videos up to 30 seconds long.
If you've already reordered your footage, added text, added a font, selected your brand colors, added your logo and business details and set your video's ratio; you can tap on "Next" at the top right hand side.