To change your scene's layout:
1. Find and click on the draft you'd like to edit on the "My videos" tab.

2. Click the "Edit" button to open your Story.
3. Click on the photo or video scene you would like to edit.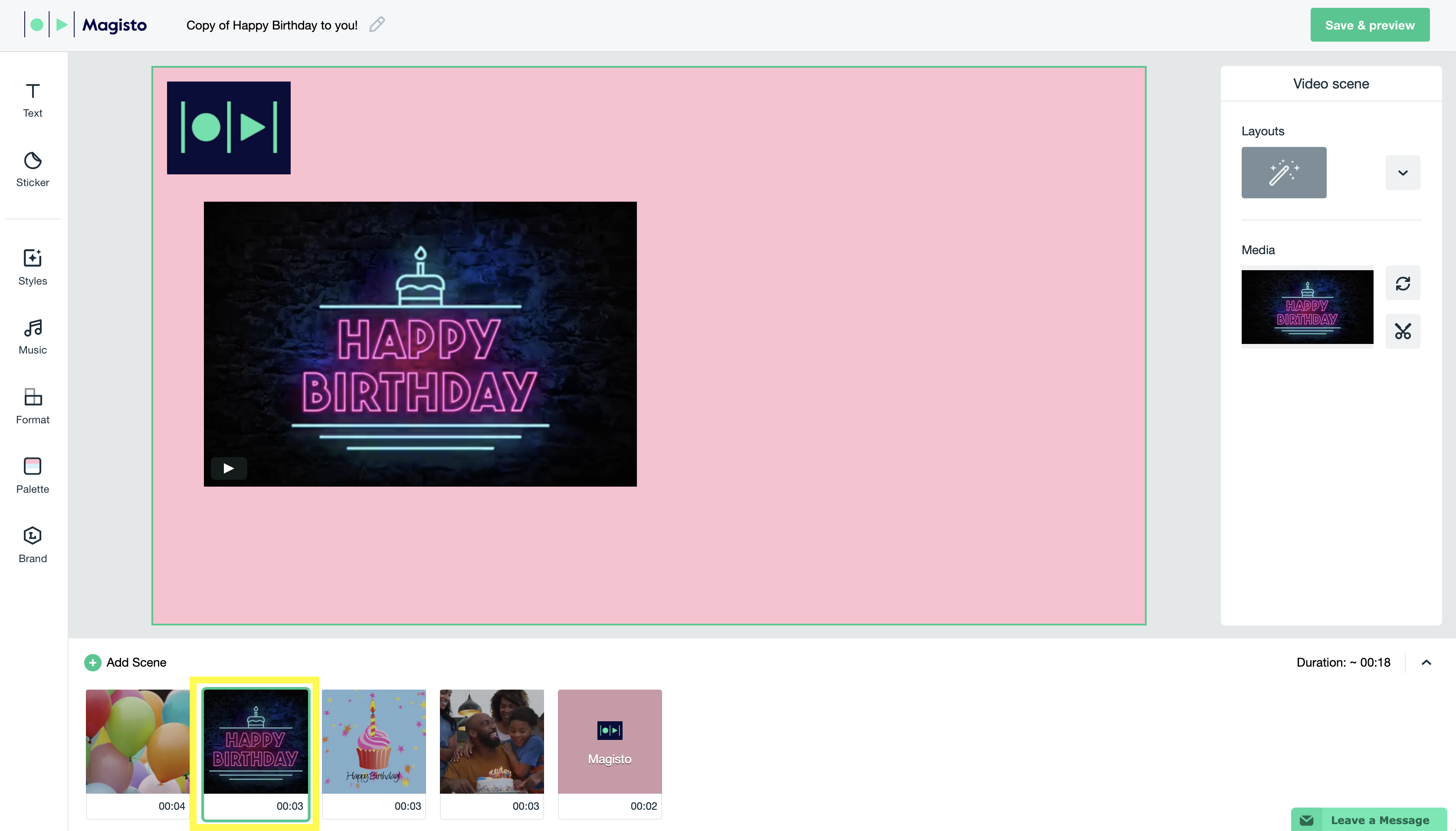 4. In the "Video Scene" click on the arrow beside "Layout".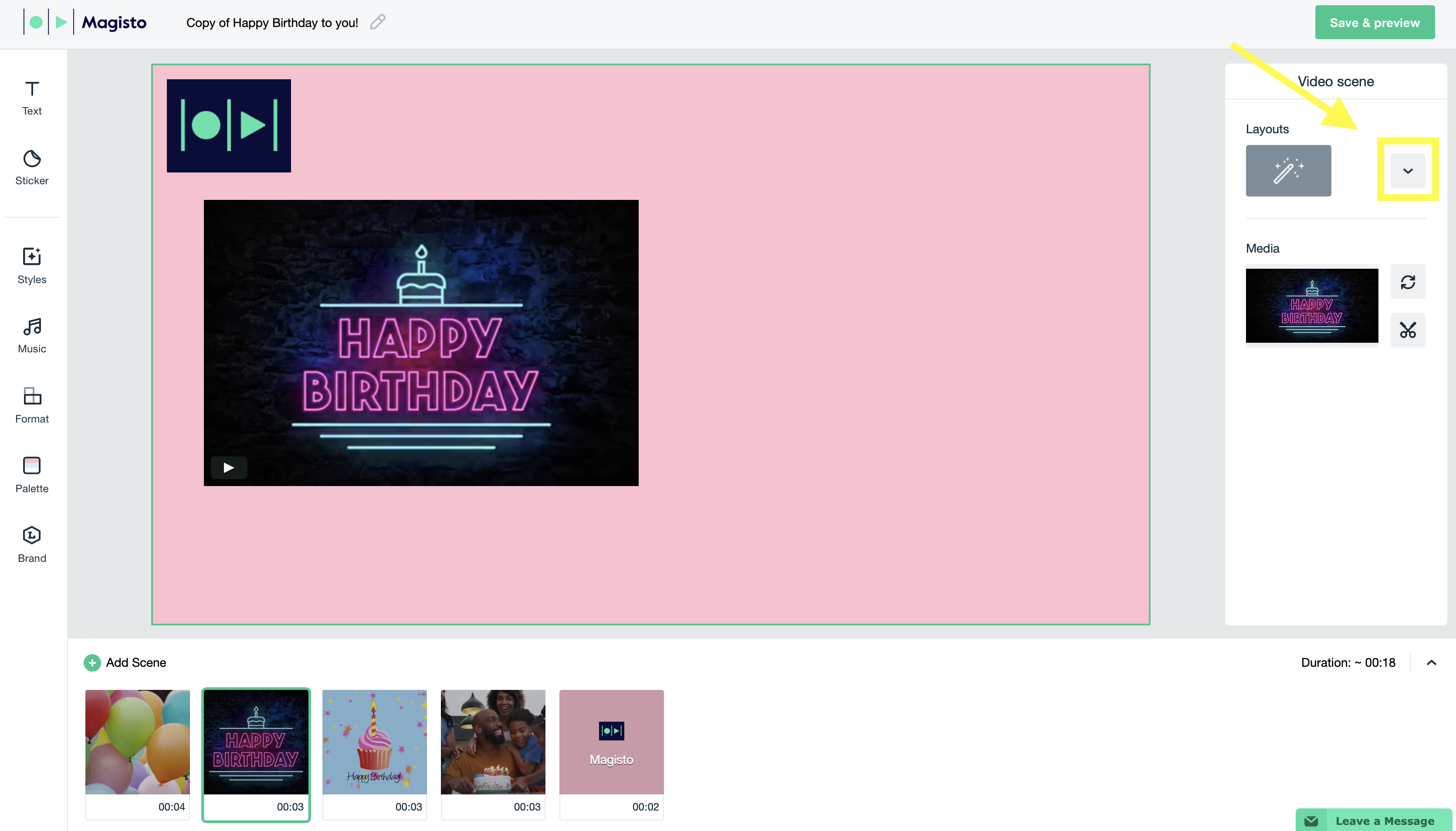 5. There are 7 different layout options available: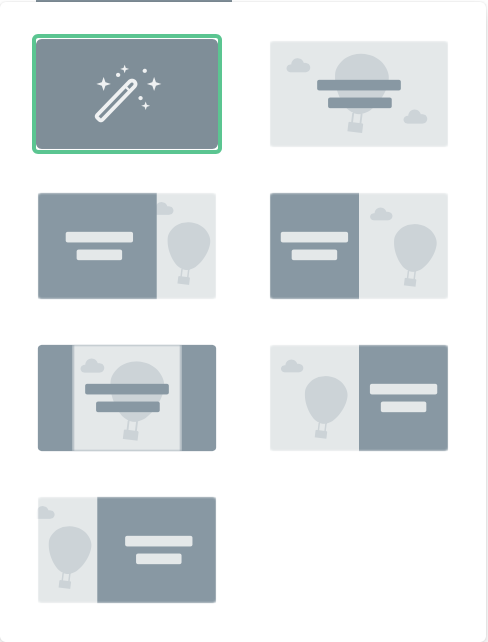 6. Click on the layout that fits your needs and click out of the layouts box to confirm.