You can decide whether you would like to keep the original recorded audio for your video clip or have your selected soundtrack play over it instead.
To mute/unmute your video clips:
1. From the "My Videos" tab at the top of your screen, find and click the draft you'd like to edit.
2. Click the "Edit" button to open the story.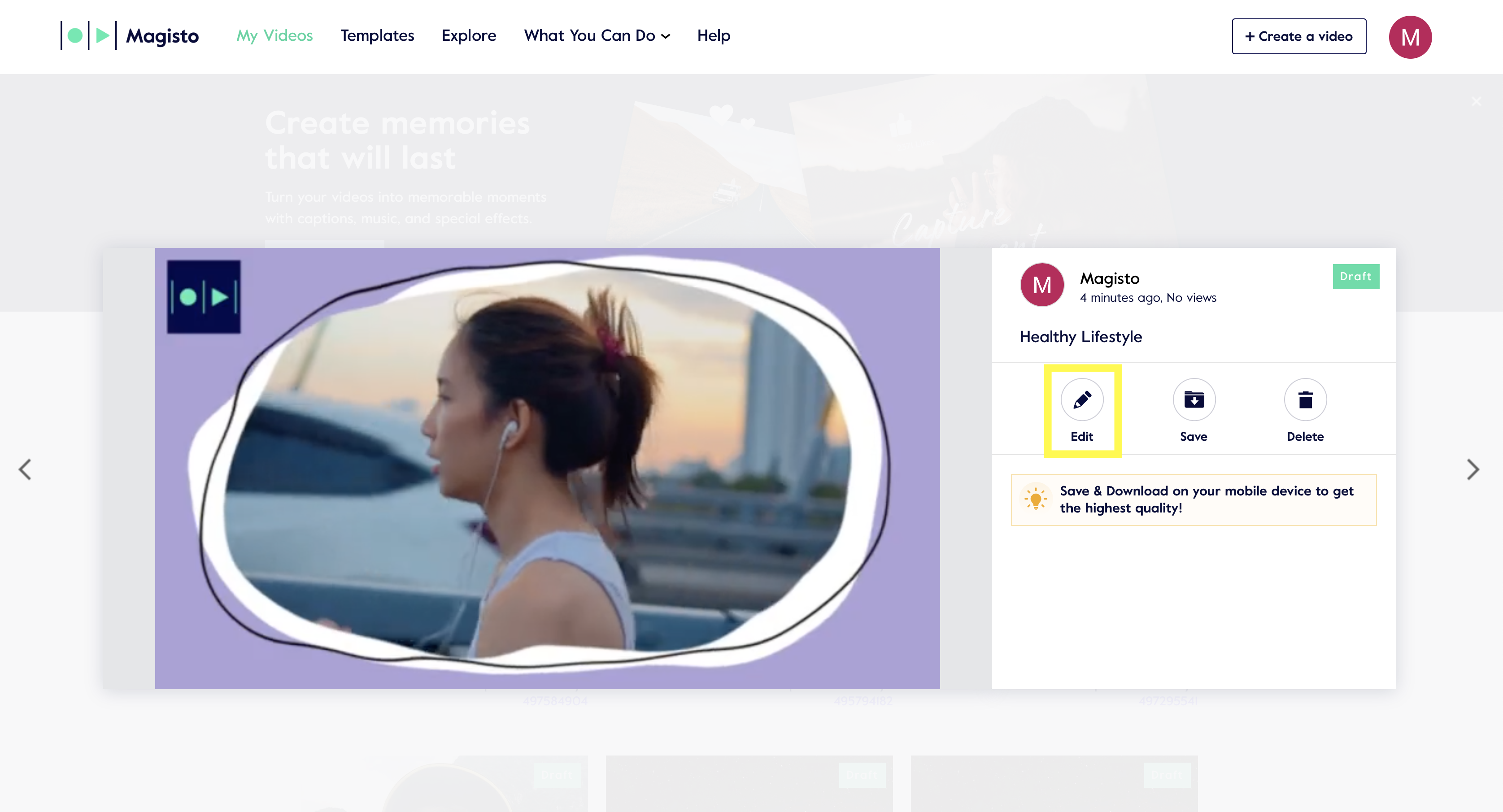 3. Hover over the clip you would like to change the audio options for and click on the 3 dots at the top right hand side of the clip.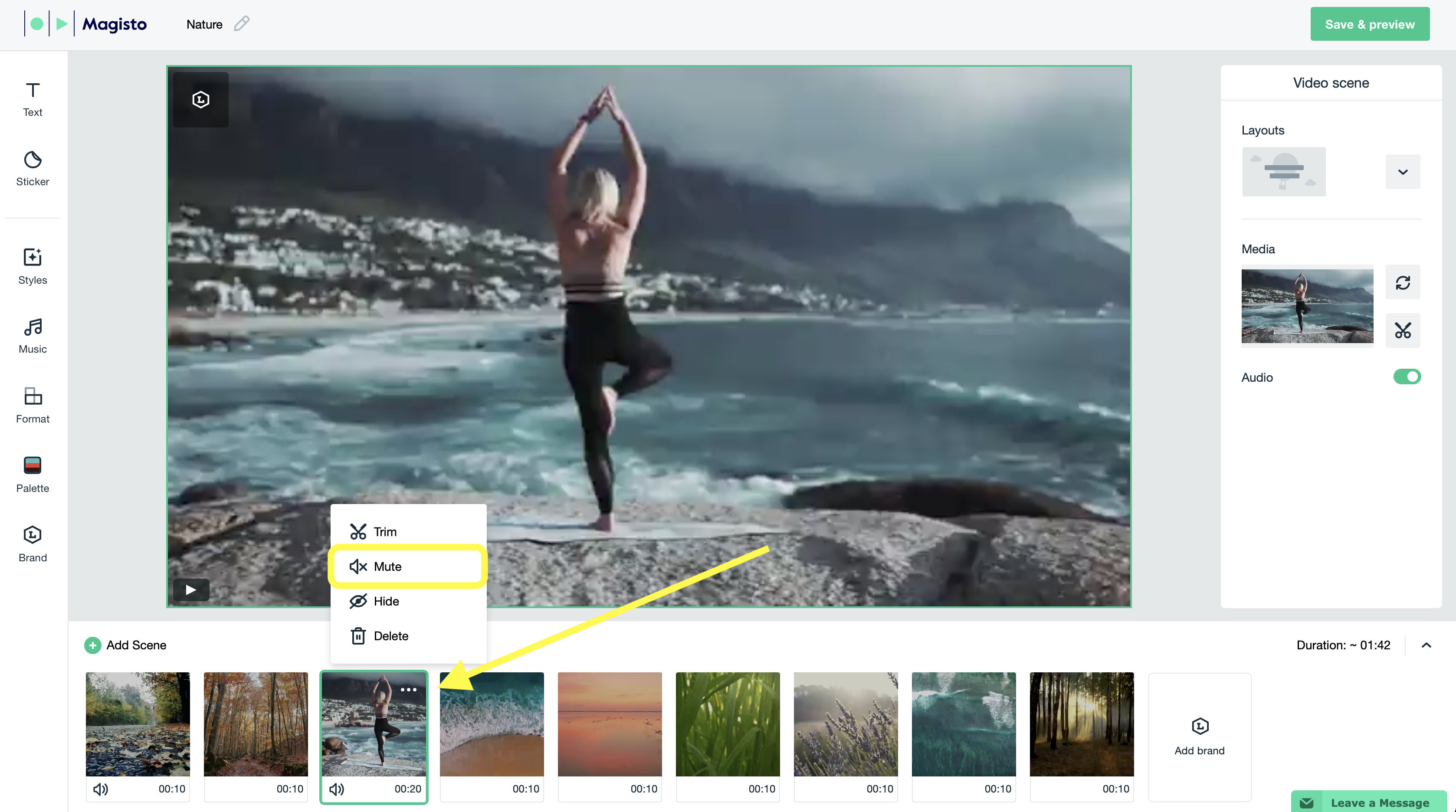 4. If the clip is muted, click on "Unmute" to enable audio and If the clip is unmuted, click on "Mute" to disable original audio.
5. Once satisfied with your decisions, you can either continue editing your video or click on "Save & Preview" to create the first draft of your video.