Sometimes it's necessary to exclude your audio's sound or maybe you'd like the focus to be on your video's soundtrack. You can easily decide whether to keep the original recorded audio or have your selected soundtrack play over it instead with the mute/unmute tool.
To mute/unmute your original audio:
1. Tap on the draft video you would like to edit and tap on "Edit".
💡Tip: Scroll down past the drafts to find a video you've already saved. Tap on the video you would like to edit, tap on the 3 dots at the bottom right hand side of your video and tap on "Copy and Edit".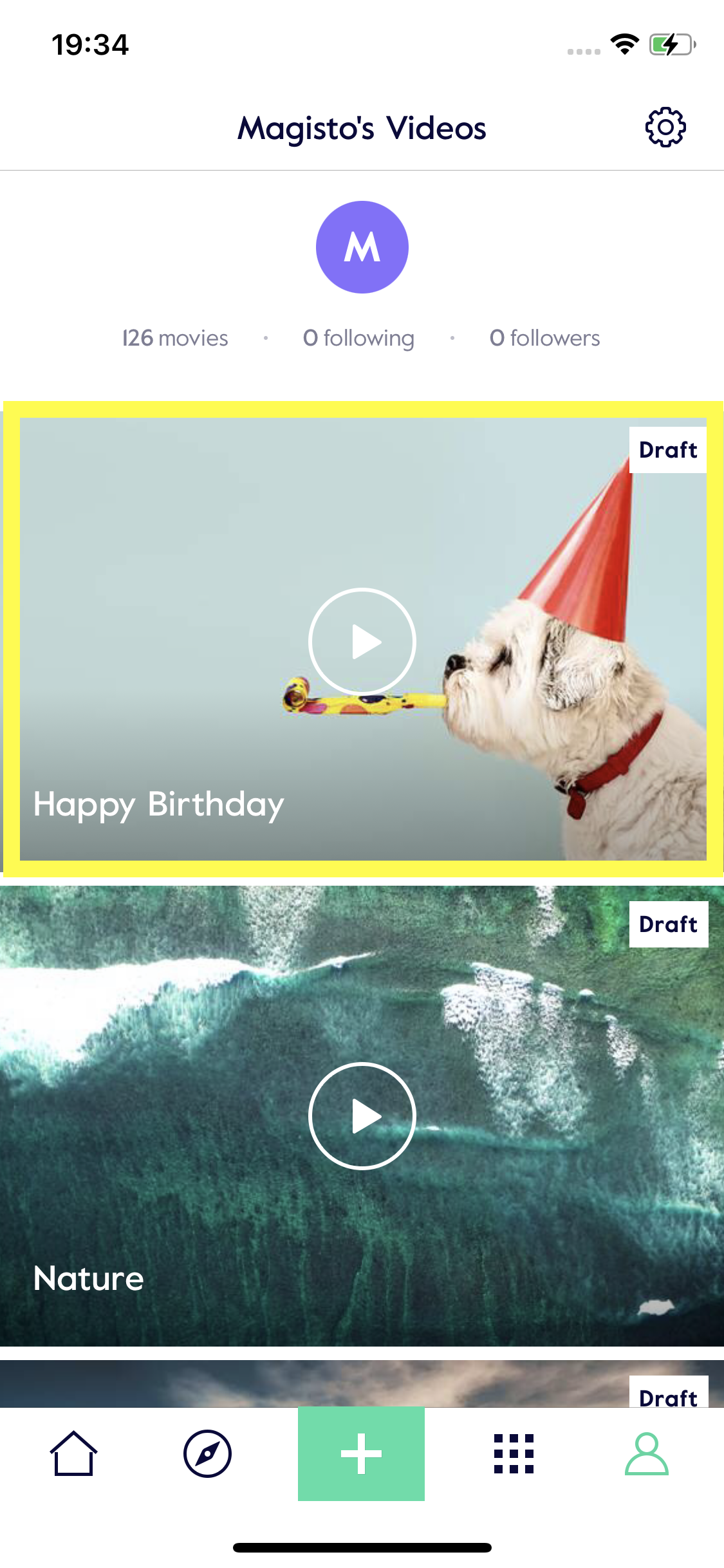 2. Swipe left to find the scene you would like to mute or unmute and tap on the 3 dots.
💡Tip: You can also tap on the stack icon at the top center of your screen (
) to easily find the scene on our Storyboard screen. Tap on the scene and tap on the clock icon as seen below.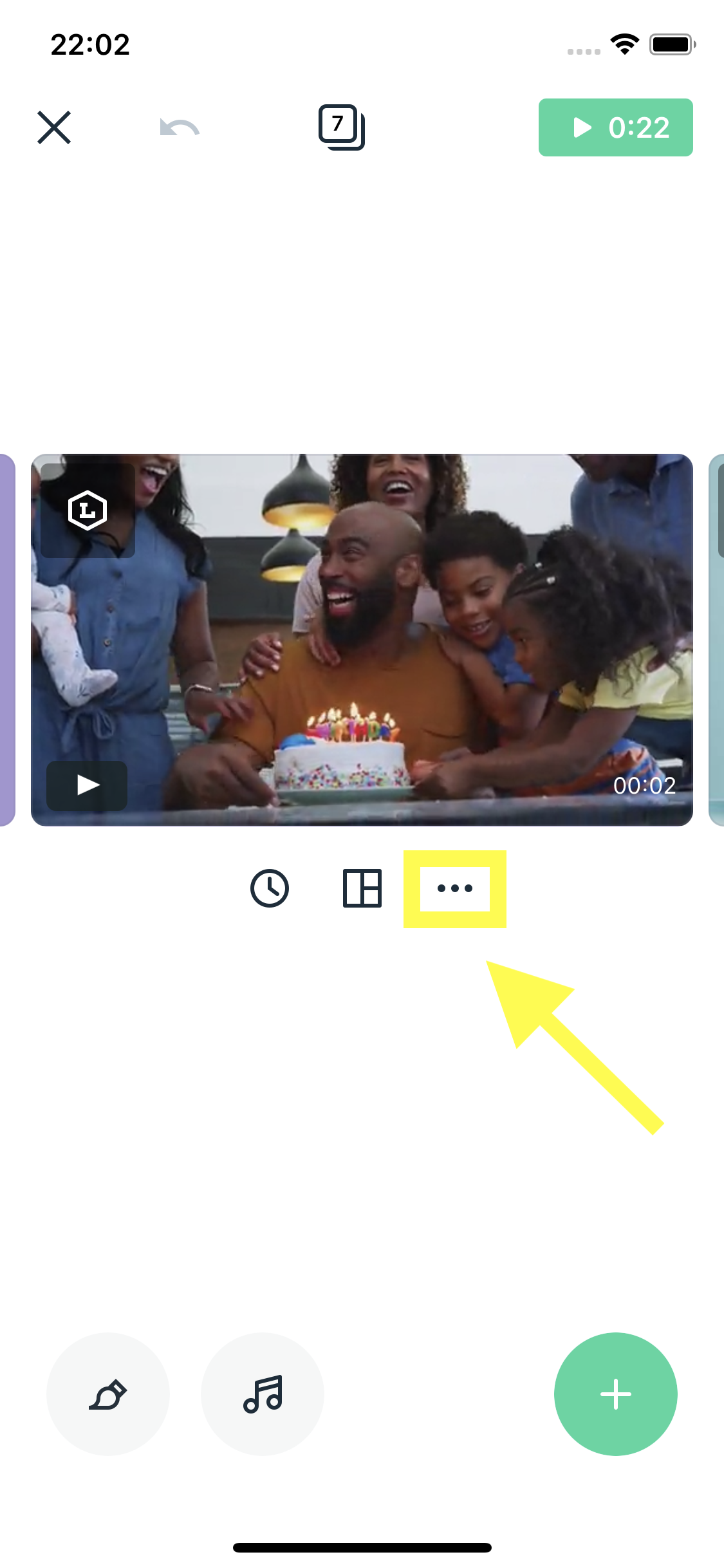 3. If the clip is muted, tap on "Unmute" to enable audio in the dropdown menu. If the clip is unmuted, tap on "Mute" to disable the original audio.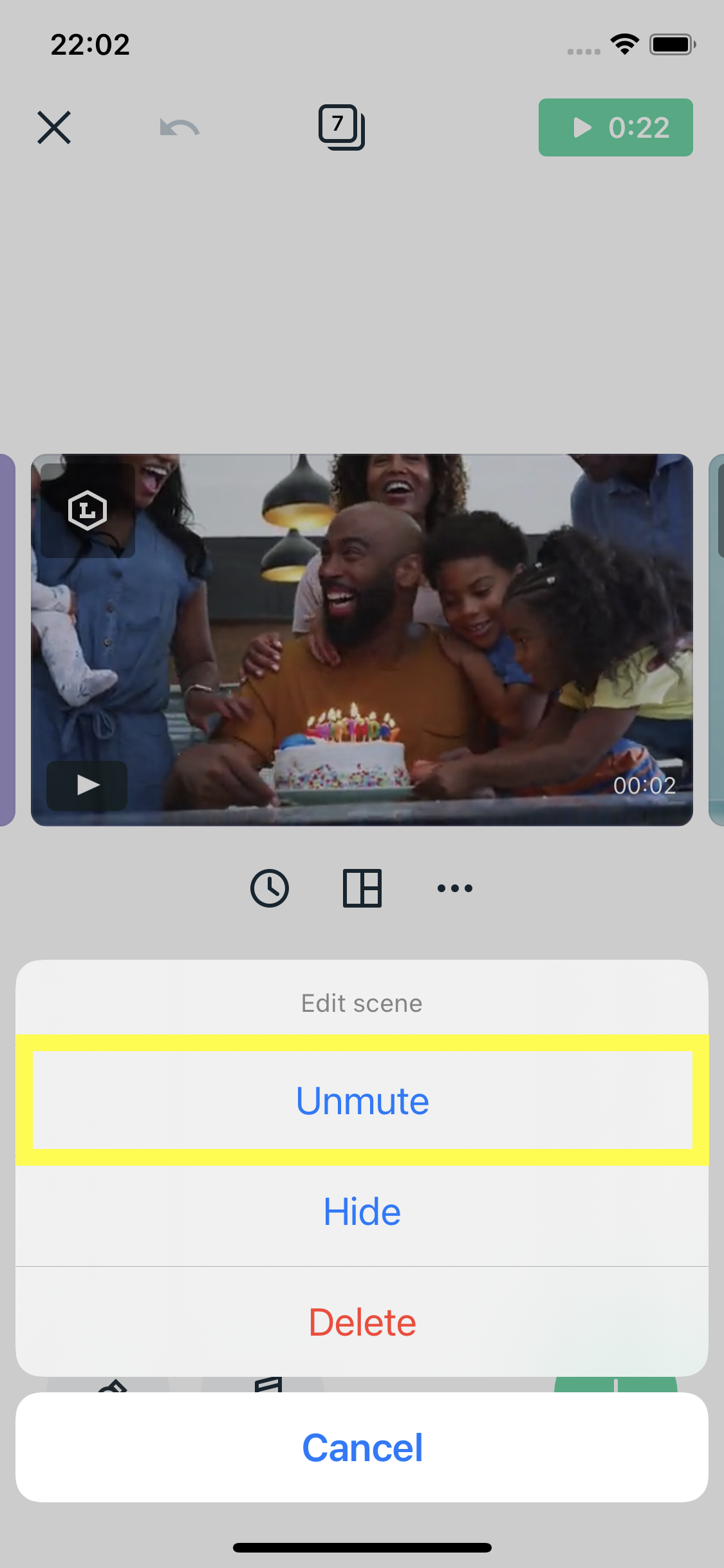 Were you looking for our Android or Web instructions?
How do I mute/unmute my original audio? (Android)