After selecting your footage and selecting your video's Style, you will be asked to select Music for your video. The music you choose will set the pace of your video, and evoke your viewers' emotions. While we offer a plethora of music to choose from, you are free to upload your own soundtrack from your computer if preferred.
To upload your own music:
1. Click on "Upload your music" to select your soundtrack.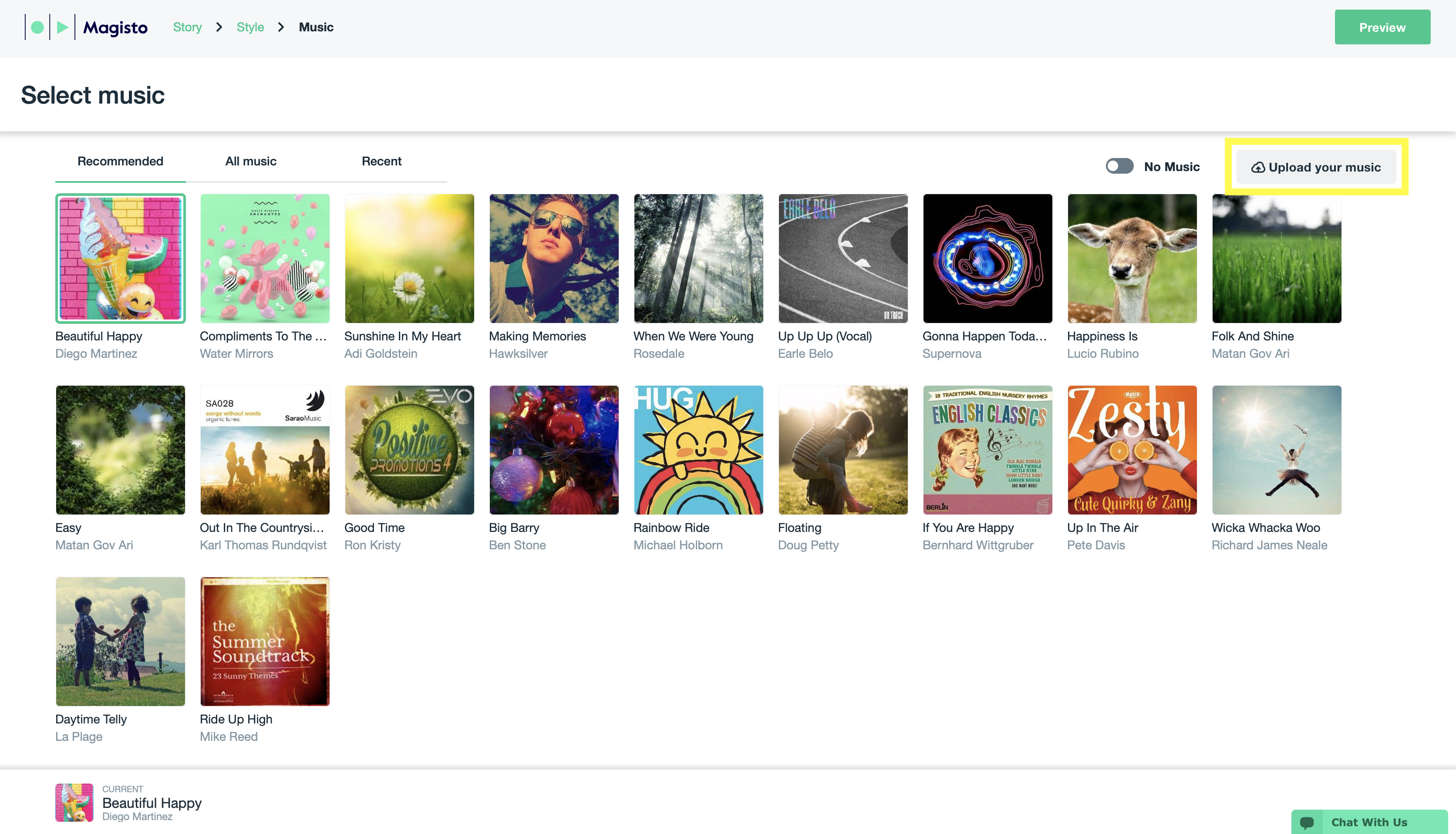 Magisto supports all formats that are "natively" supported by iOS, android and Windows OS.
Supported audio file types: MP3, M4P, WMA, ADTS, OGG, WAV
2. Before uploading your own music, you will need to make sure to read and agree to our music submission terms.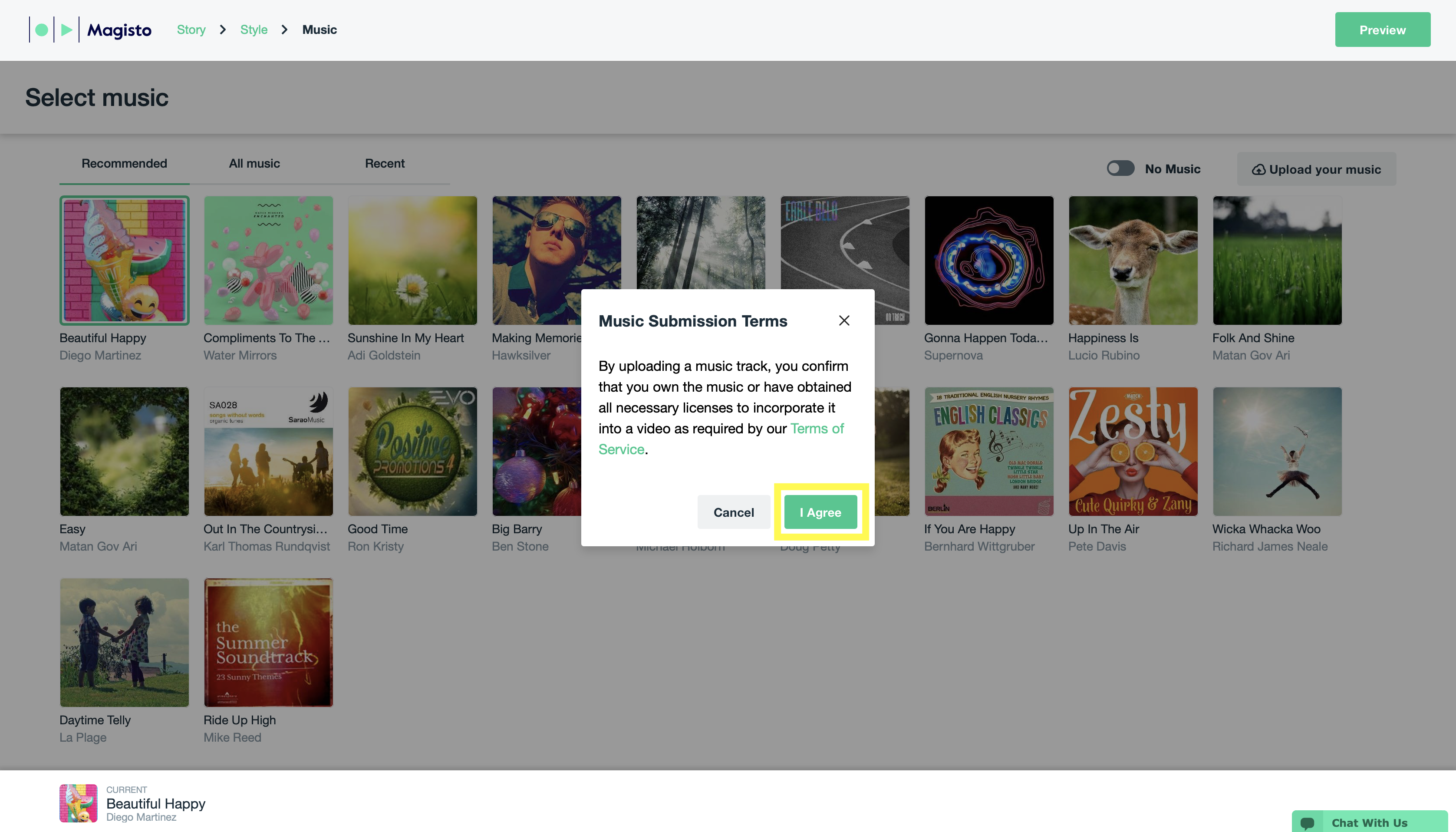 3. Once you've selected your music, click on "Preview" to proceed.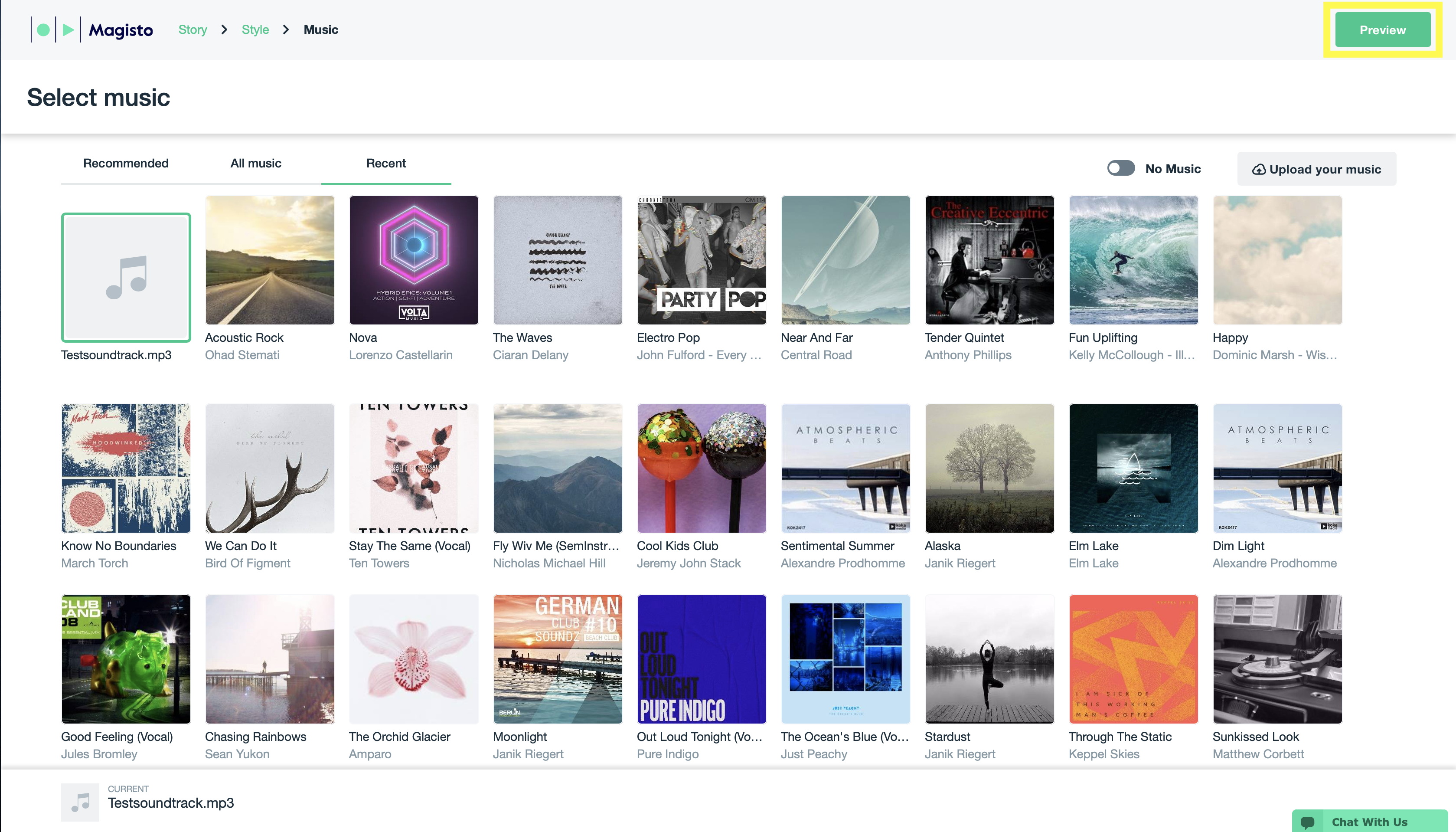 *Note*
Subscription services such as Apple Music, Google Play music and Spotify do not allow their music to be used in Magisto.
By uploading a music track, you confirm that you own the music or have obtained necessary licenses to incorporate it into a video as required by our Terms of Service.