Premium, Professional and Business video makers can download their videos (as an MP4 file) locally to their devices for offline usage. Kindly note that Professional and Business video makers who are trying to download a video to a device other than that it was originally created, may not be able to download their video in HD (Explanation).
1. From the Home page, tap the Profile icon.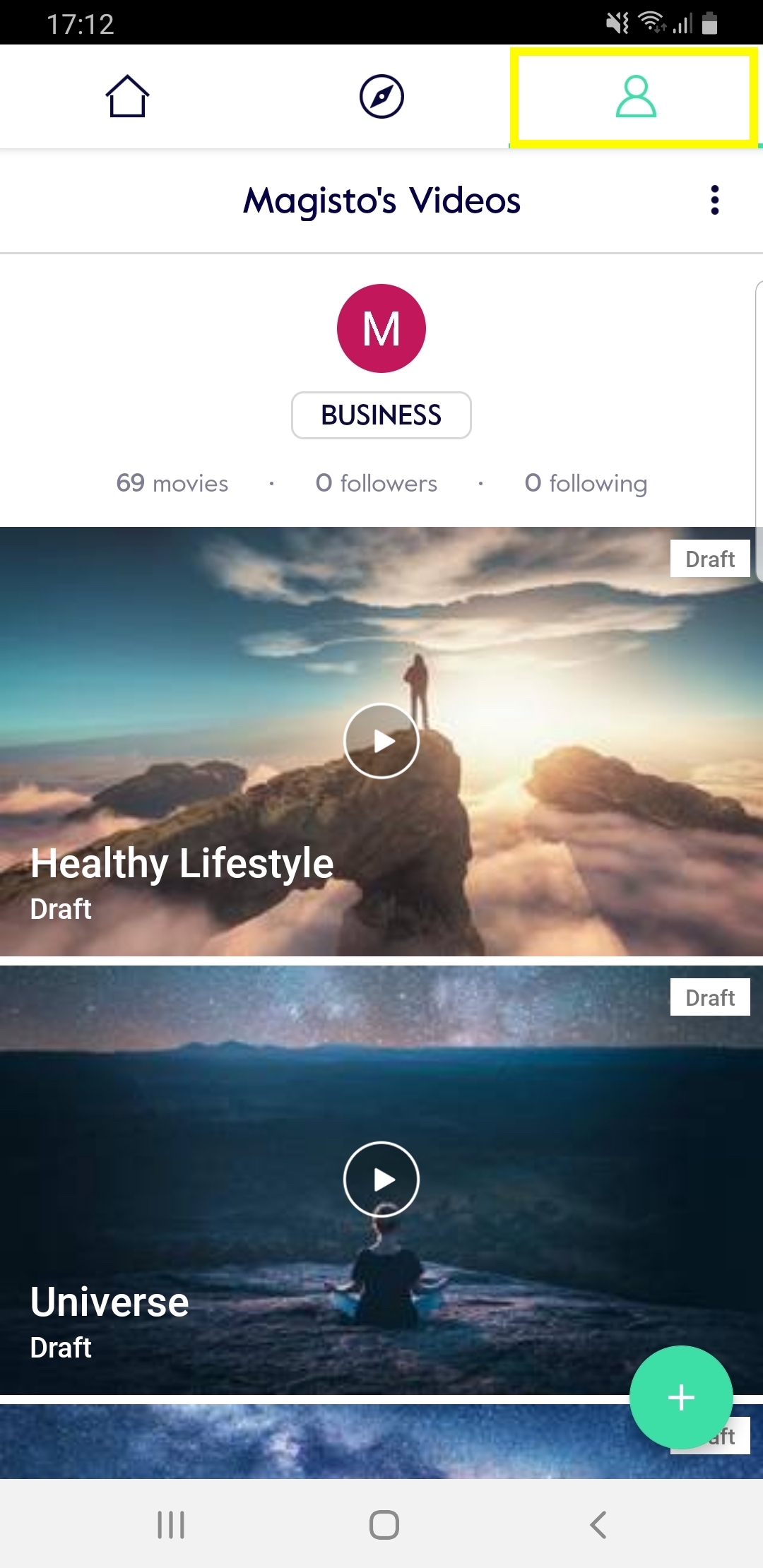 2. Tap on the video you would like to download.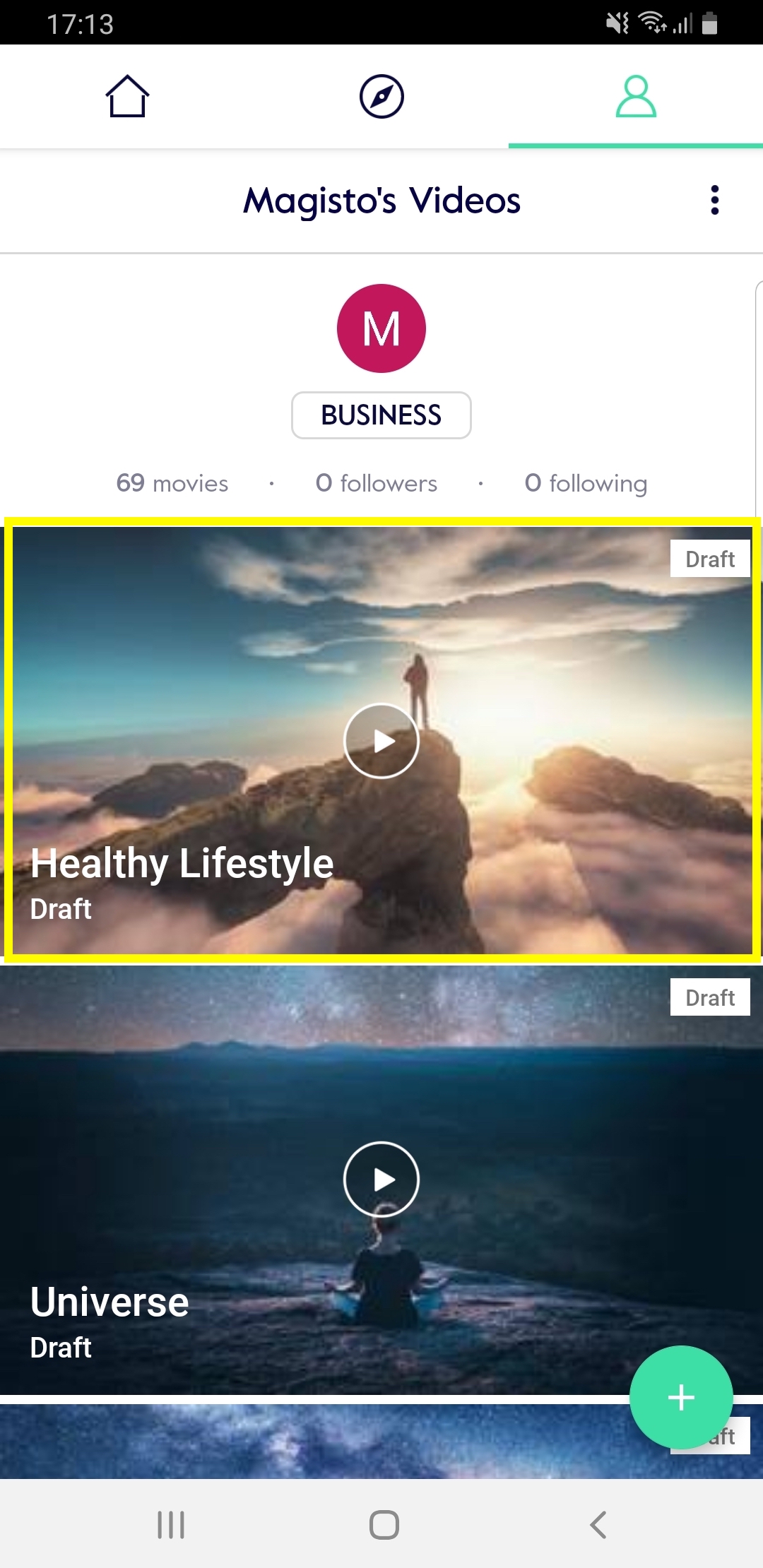 3. Tap on "Save" and choose the album you would like to save your video to.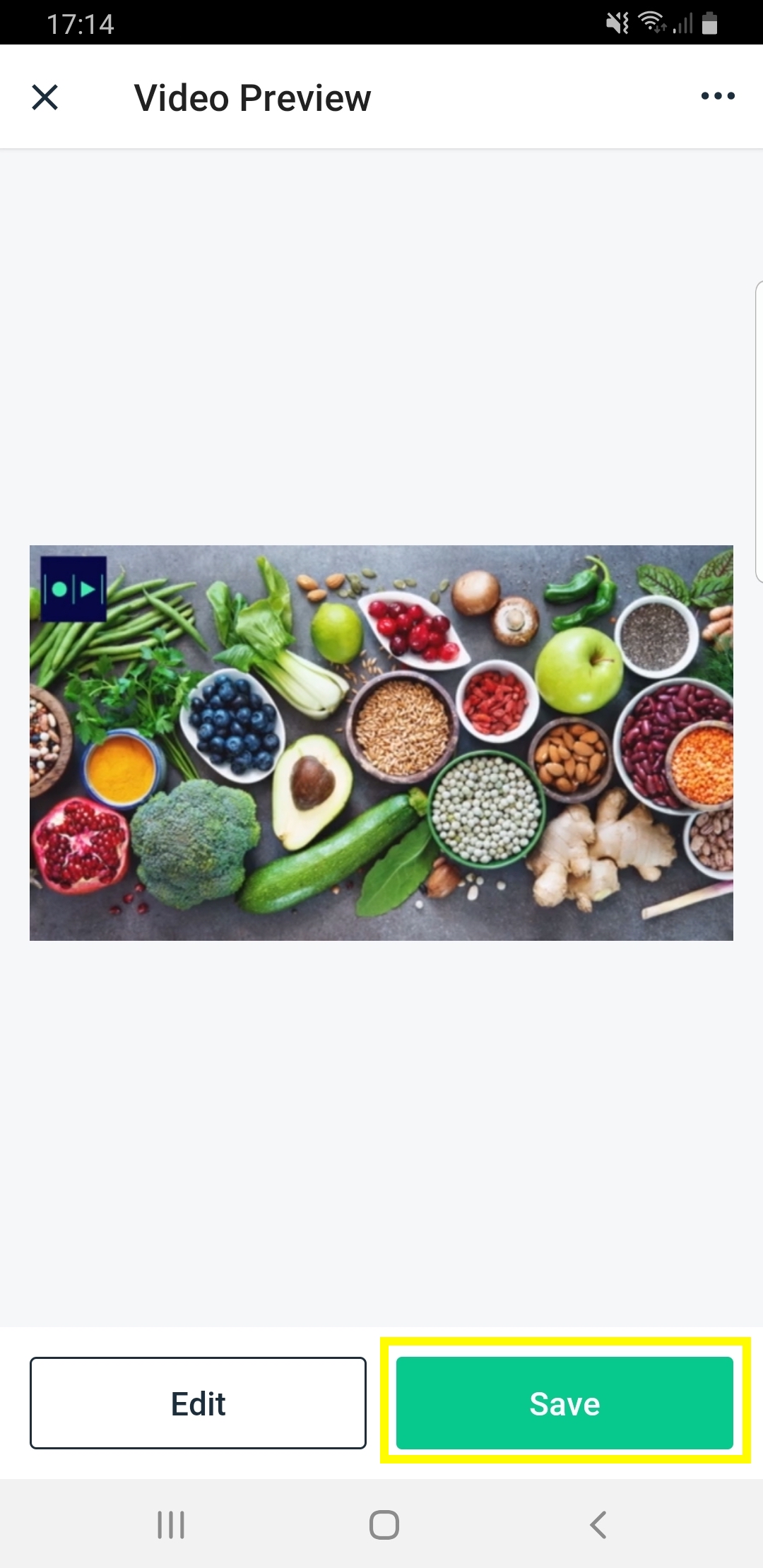 4. Once your video has been saved, you will be able to download your video by tapping on the 3 dots and tapping on "Download" in the dropdown menu.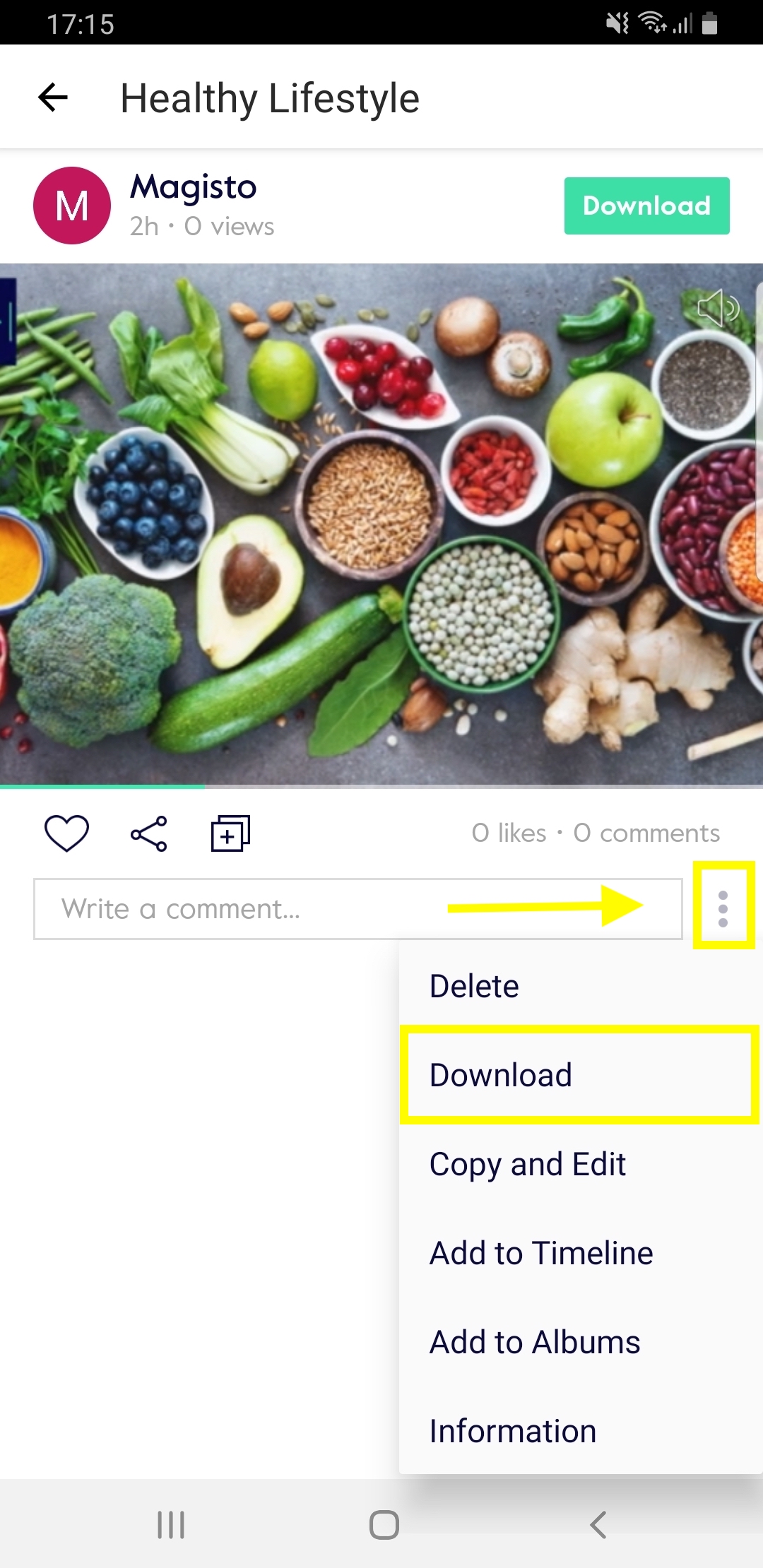 *NOTE*
* You can also tap the share icon (
) underneath the video and select the "download" option
* Videos are downloaded to your Gallery or Camera Roll by default.