When saving footage to Google Photos, the footage is initially uploaded in low resolution and then being rendered to high quality. This process can take a few minutes and can also be up to a couple of hours (depending on the size of the footage) and is mainly common when uploading video clips.
When creating a video with footage from Google Photos, we would want to make sure that the footage has been fully processed on Google Photos, so we can get the highest quality on Magisto.
If it hasn't been fully processed, the footage will be uploaded to Magisto in low resolution and the result video's quality might be affected.
To check whether the video clip has been rendered to high quality:
Playback the clip on Google Photos and click on the Gear icon at the bottom of the player. This will display the current resolution of the clip.
Here's an example of a clip that has been uploaded, yet not fully processed: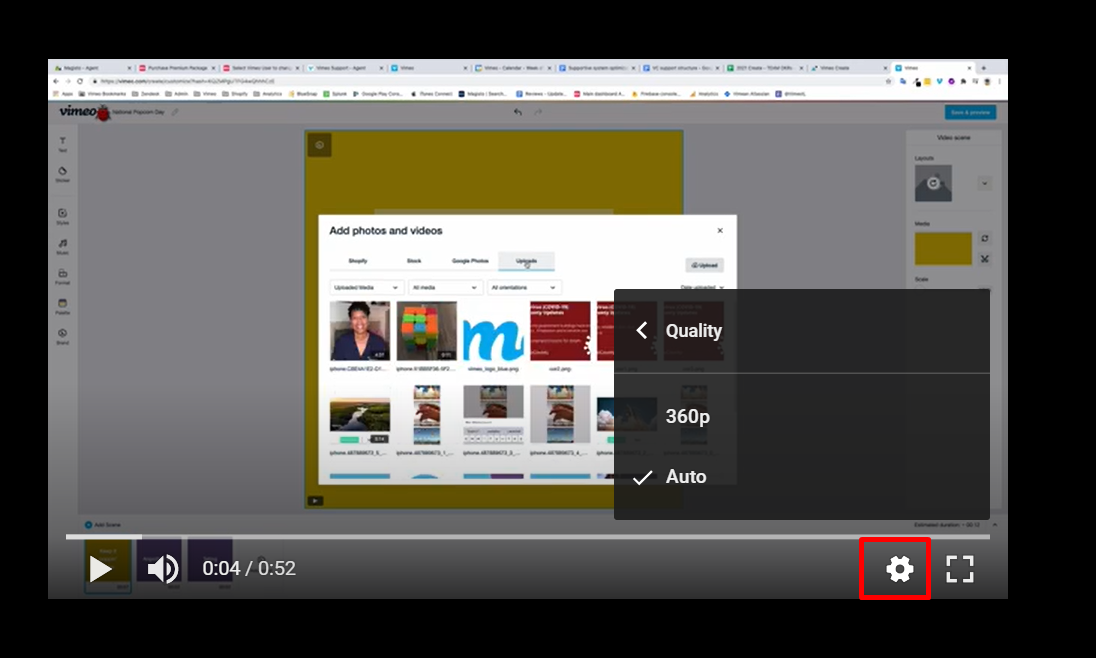 A fully processed clip will be available to playback in high resolution: