During the editing process, you have the ability to add text and text slides (text blocks) to your video. The text will be displayed over an individual photo or a video clip, and the text slide will appear as a separate scene.

To add text:
Select the scene to which you would like to add text.
Click on "Text" on the top left hand side.
A new window will pop up. Add your message and click on "Done". You can choose to highlight the text. (A maximum of 10 text boxes can be added per scene..)
Your text will now appear in your scene and as a bubble in the "Timeline" below the scene. You can now edit the text to your liking using the "Text" panel at the right hand side.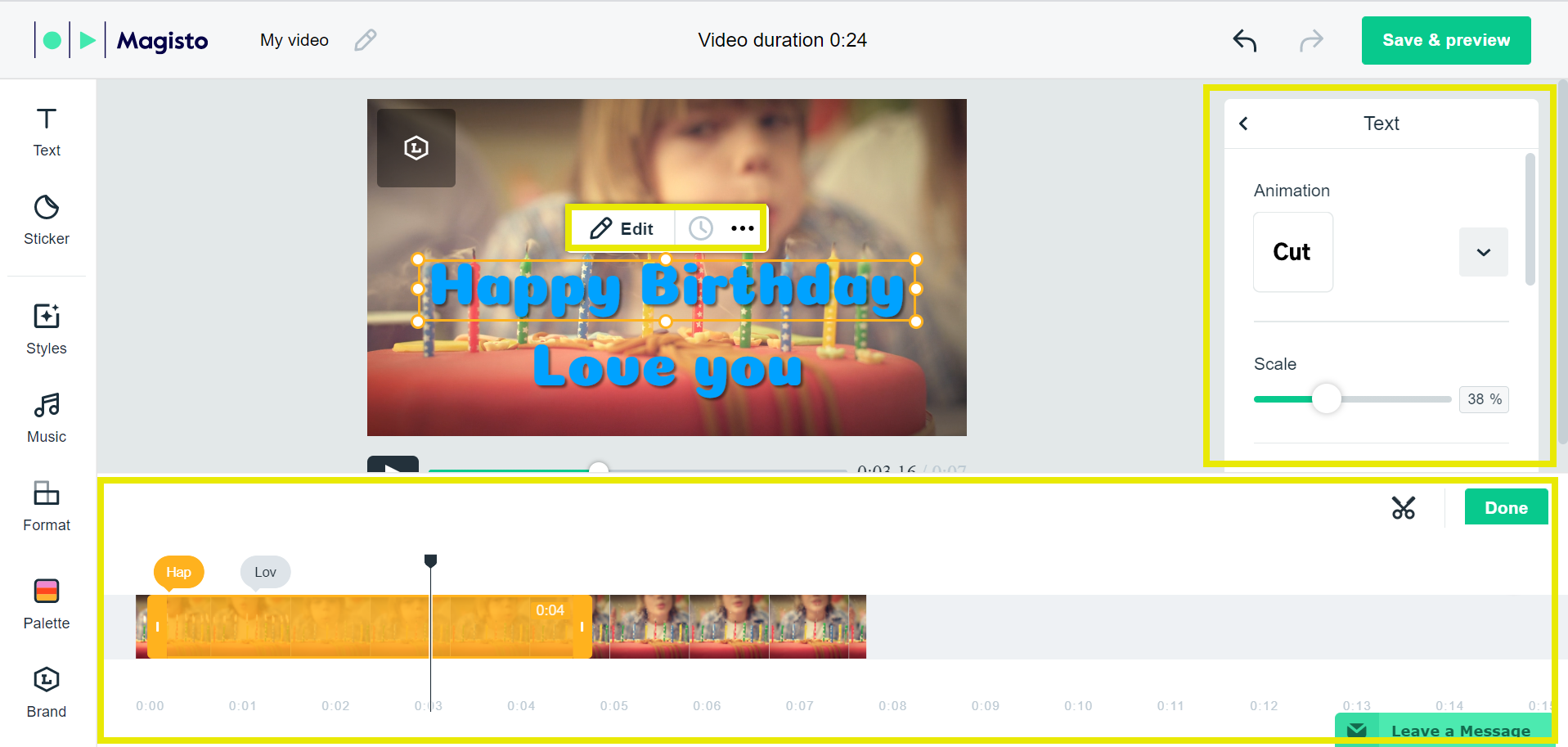 5. On the scene itself, you can click on the "Edit" button to edit your text.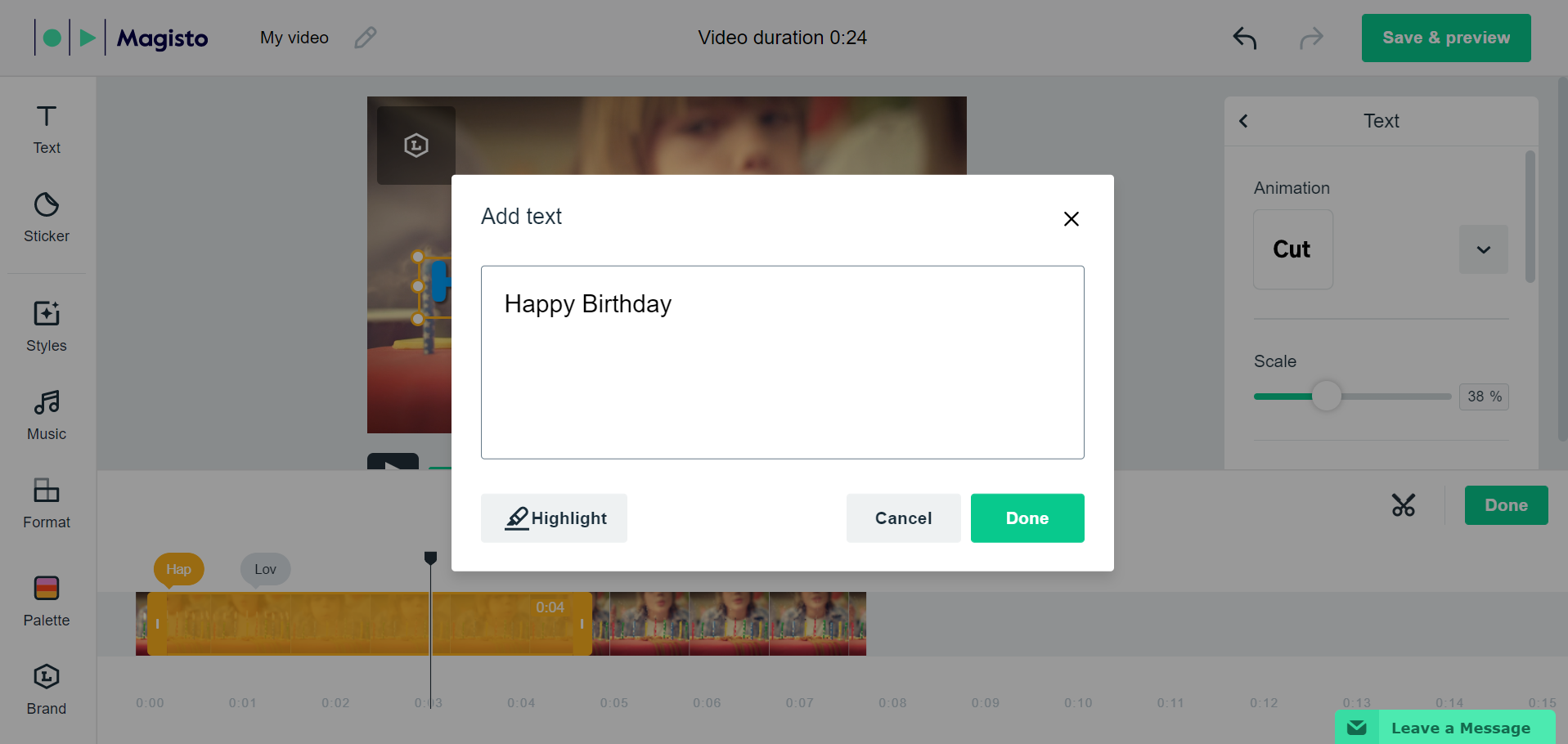 6. You can click on the three dots to copy/paste, duplicate, delete or arrange your box.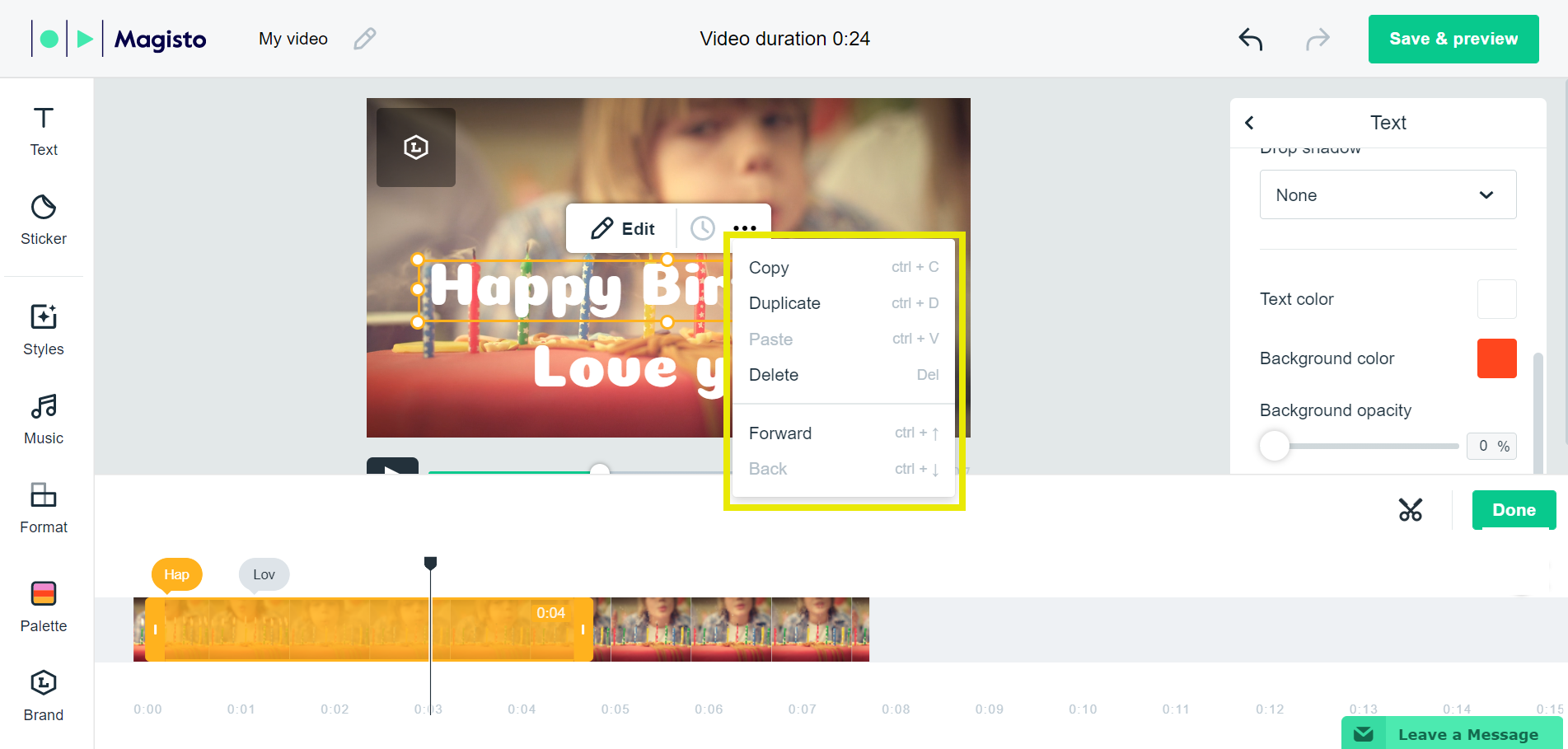 In the "Text" panel on the right hand side you can:
Change the animation of the text. You can see a preview of the animation by clicking on the arrow and hovering over each animation style.
Adjust the scale of your text by moving the slider right or left. You can also manually enter the text size number to the right of the slider.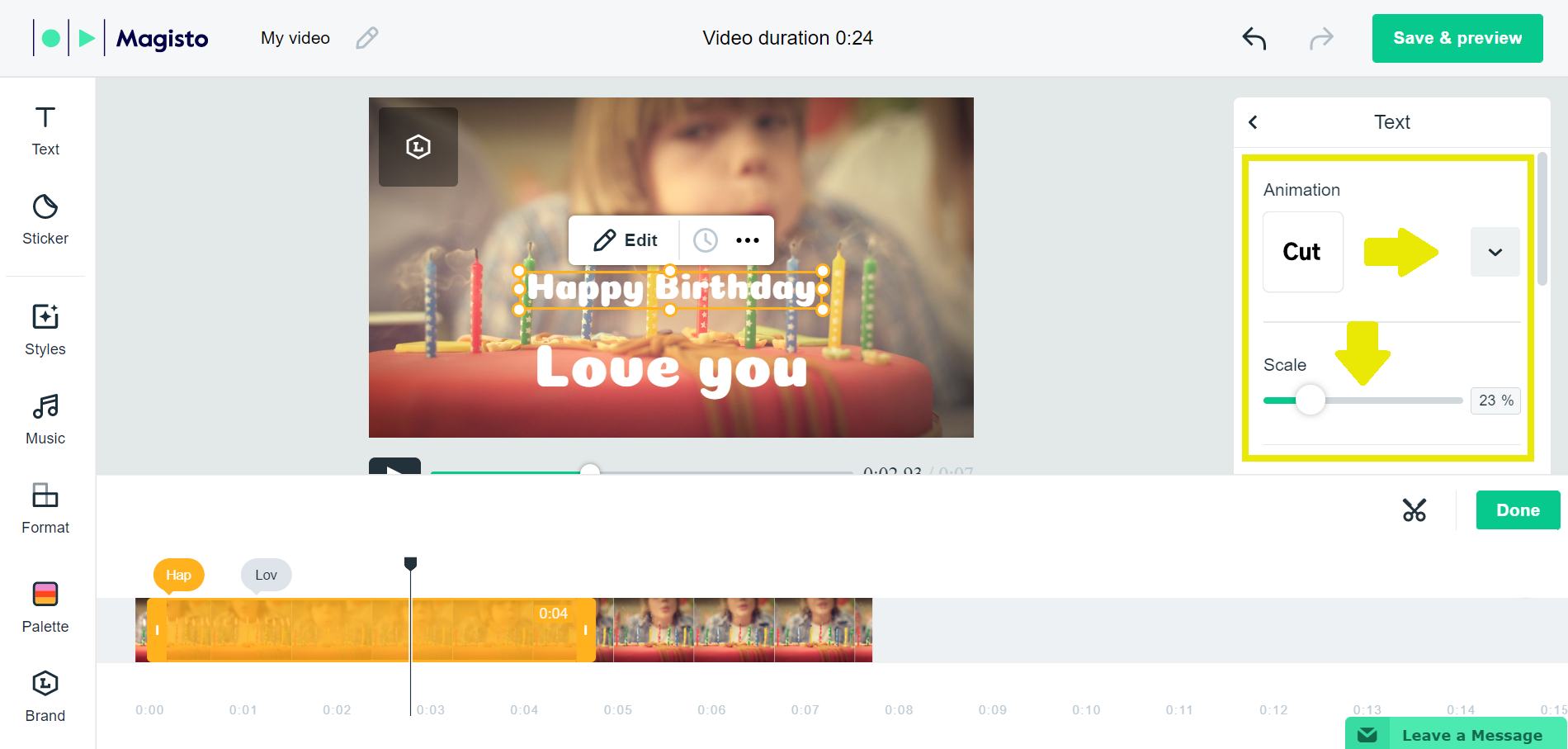 Select a font from our supported fonts list and align the text in the text box by clicking on the Align Left, Align Center, or Align Right icon. You can also add a drop shadow to your text.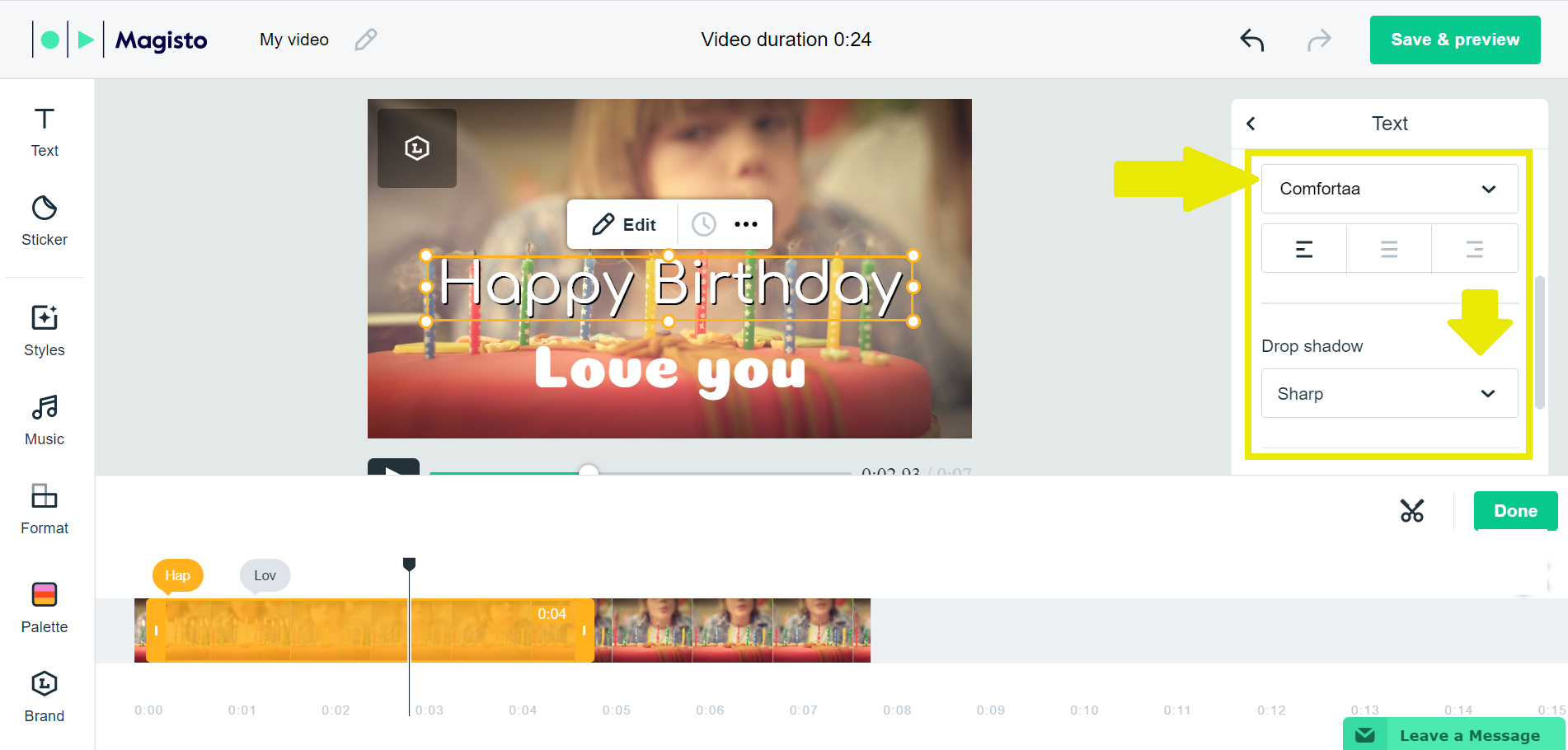 Choose the color of your text, highlight, and background, and adjust the background opacity.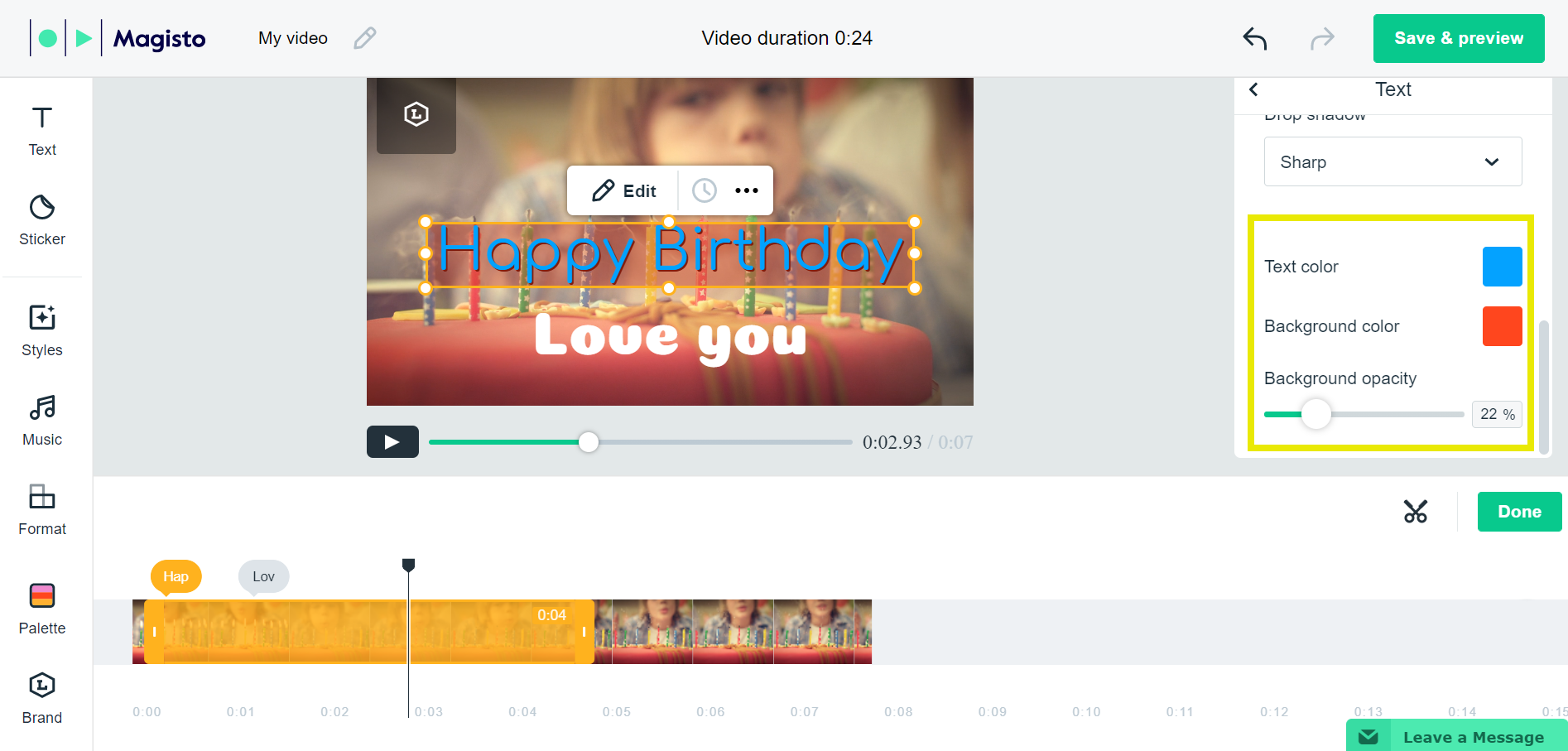 In the "Timeline" below the scene you can:
- Adjust the duration of the text on the scene by dragging each side of the orange bubble.
- Drag and drop the entire bubble to move the timing of the text in the scene.
- Rearrange the timing of multiple text boxes in one scene by clicking on the text bubble with the first 3 letters of the text that correspond to that text box.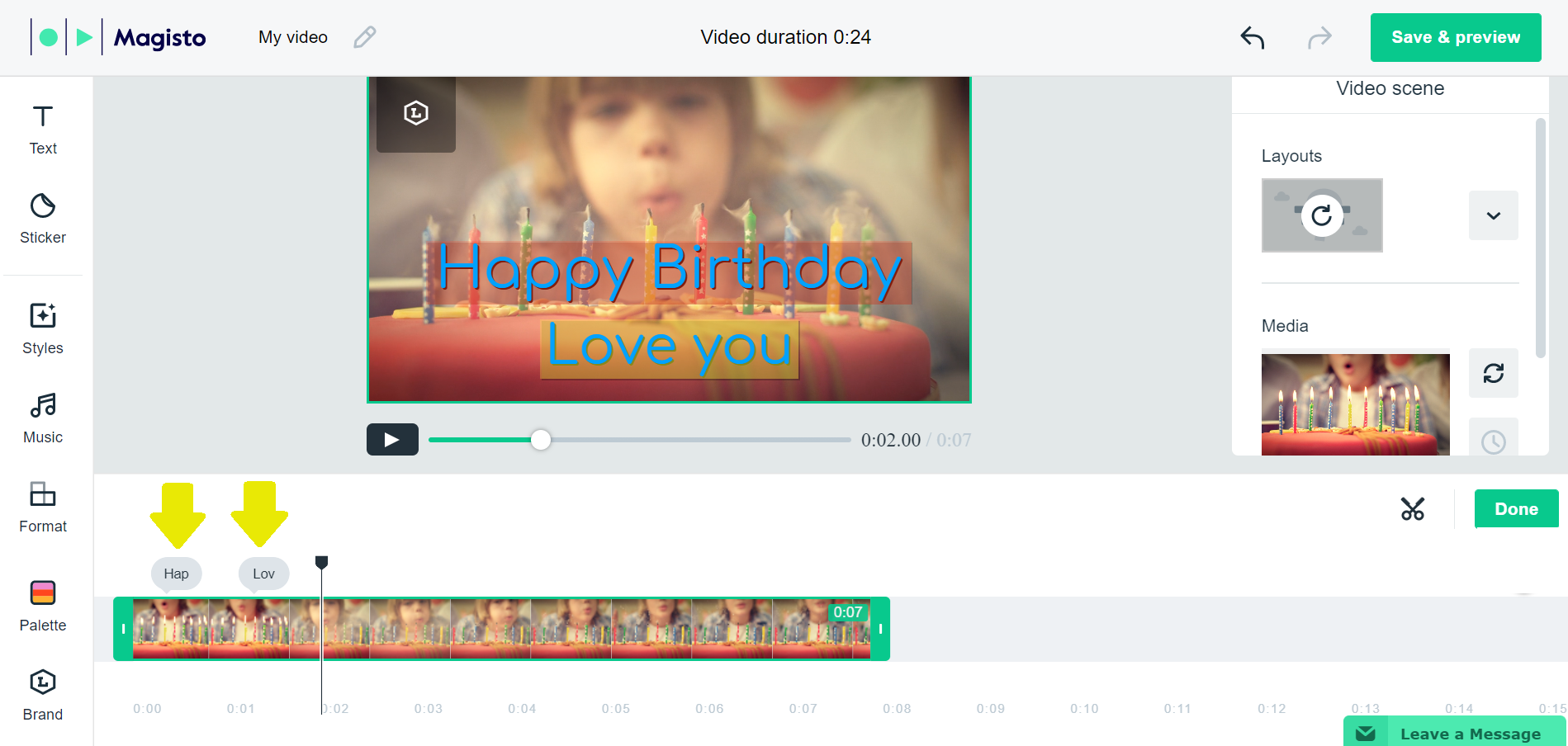 Were you looking for our iOS or Android instructions?
How do I add and edit text during the editing process? (iOS)
How do I add and edit text during the editing process? (Android)