The last step in the video creation process is to name your video.
To name your video:
Tap on the "+" icon at the bottom of the screen to create a new video.
Select your footage and tap on "Next".
Pick your Style.
Select a soundtrack.
Here is where you'll name your video.
To add a title to your video:
1. Type the name of your video and tap on "create" to create the first preview of your video. To go back to the soundtrack screen, tap on "Cancel".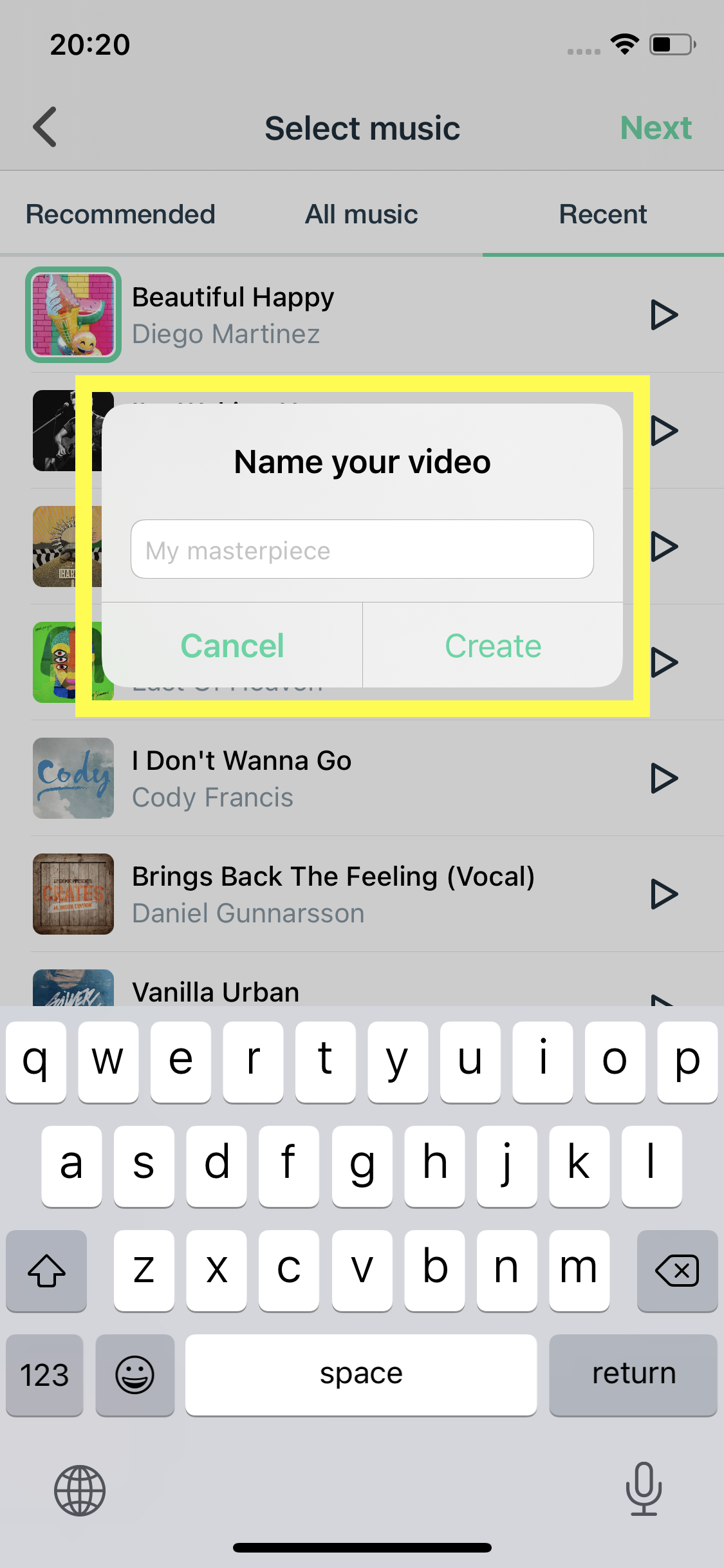 You can also change the video title during the editing process.
Were you looking for our Android or Web instructions?
How do I add a title to my video? (Android)
How do I add a title to my video? (Web)